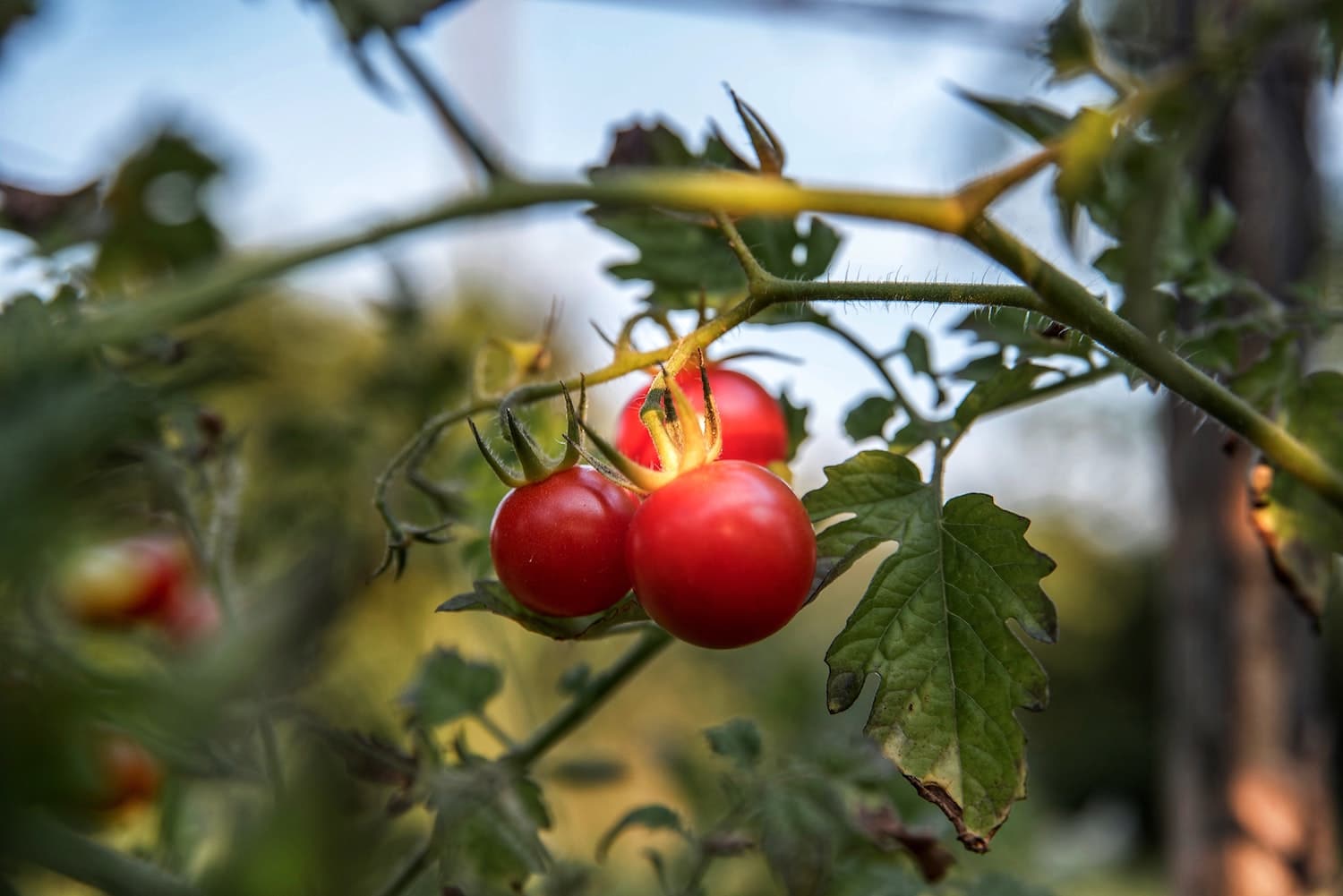 If you're a grow your own enthusiast, you should be seeing some benefits from your hard work this month. Home vegetable patches are beginning to bear fruit. But there's still work to be done. June is the month of the longest day of the year, so the added light in the evenings makes for extra time to get stuff done.
Visit Our Shop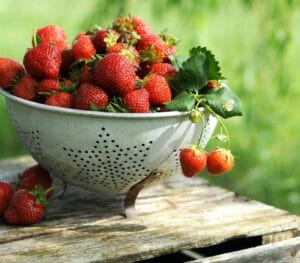 Strawberries
If you've grown strawberries in a tunnel or under cloches you should be getting a harvest now. Outdoor grown plants will take longer. It's wise to cover your plants with a net because birds love the developing fruits and will finish them off before you even get a look in. Container grown berries now developing fruit can be fertilised this month.
Herbs and Salads
Herbs are becoming prolific now. You should have plenty to pick in the herb bed or in your containers. Just remember not to pinch out all the growing tips as you pick.
Salad leaves are coming on strong as well. You shouldn't have a drought of these now till the colder months kick in, providing you are sowing continually to keep your supply going as older plants run to seed. Plants like rocket tend to have a growth spurt and then run to seed quickly if the temperature hots up or if they are in a tunnel.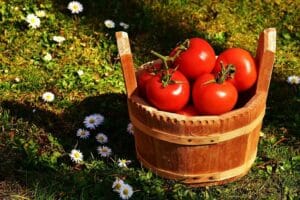 Tomatoes
If you are growing tomatoes, these are the evenings when you will be in your greenhouse or tunnel taking care of them. Firstly, you will need to support each plant so that it can bear the weight of the fruit as it grows.
You can do this by rigging up a string system. Check YouTube for tutorial videos on how to do it.
You also need to regularly pinch out the side shoots growing between the main stem and the leaf joints of your plants. If you don't pinch these out you will have a plant that is putting all its energy into producing lots of foliage, not succulent fruits.  Wait until each plant has developed four good 'trusses' of blossom. Then start to pinch out any shoots which grow between the main leaf joints and stem, all the way along from top to bottom. Remove by pinching developing shoots between your thumb and forefinger and they should break off easily. If you miss any side shoots and they develop into bigger leaf stems, you can still pinch these out and use them for cuttings to grow new plants. Remove the side stems, just leaving the growing tips and a couple of leaf stems at the top. Place them in rooting powder or a glass of water for roots to develop, then replant them as new plants.
It's not too late to plant new tomato plants now if you buy ones that have been ready grown to a decent size. You can usually find chemical-free tomato plants in your local farm shop or farmer's market. Tomatoes do need to be grown either in a tunnel, glasshouse or inside a conservatory. If they are inside a conservatory, chances are there won't be wind or bees to pollinate them. So you can pollinate yourself by gently shaking the plant and blowing the pollen from one blossom to another. Or else use a cotton bud or small paintbrush to transfer the pollen directly.
Tomatoes are thirsty plants and will need regular watering. Also, keep an eye as they grow and remove any leaves at the base of the plant which begins to go yellow or dry.
Broad Beans and Peas 
If you haven't already done this in late May, pinch off the growing tips of your broad bean plants now to prevent Blackfly.
Also, pay attention to bean canes and make sure your peas and runner beans are well supported as they grow.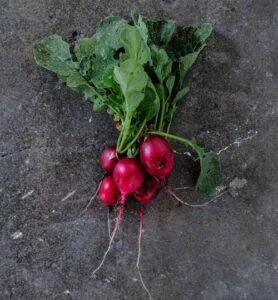 Radishes
You can sow radishes all the way through summer. They only take two to three weeks to bear fruit. Radishes are great veg to introduce kids to gardening because they get results so quickly. And there is absolutely nothing to beat the crunch and peppery taste of a freshly picked little radish to light up the salad bowl! Beware – fresh radishes are addictive!
Weeds
Every month is weed month from now till the end of the season! Get out there with your bare hands or the hoe to remove weeds as they grow. As the growing season progresses, this could be a daily job depending on how big your patch is.
Buy Gift Voucher