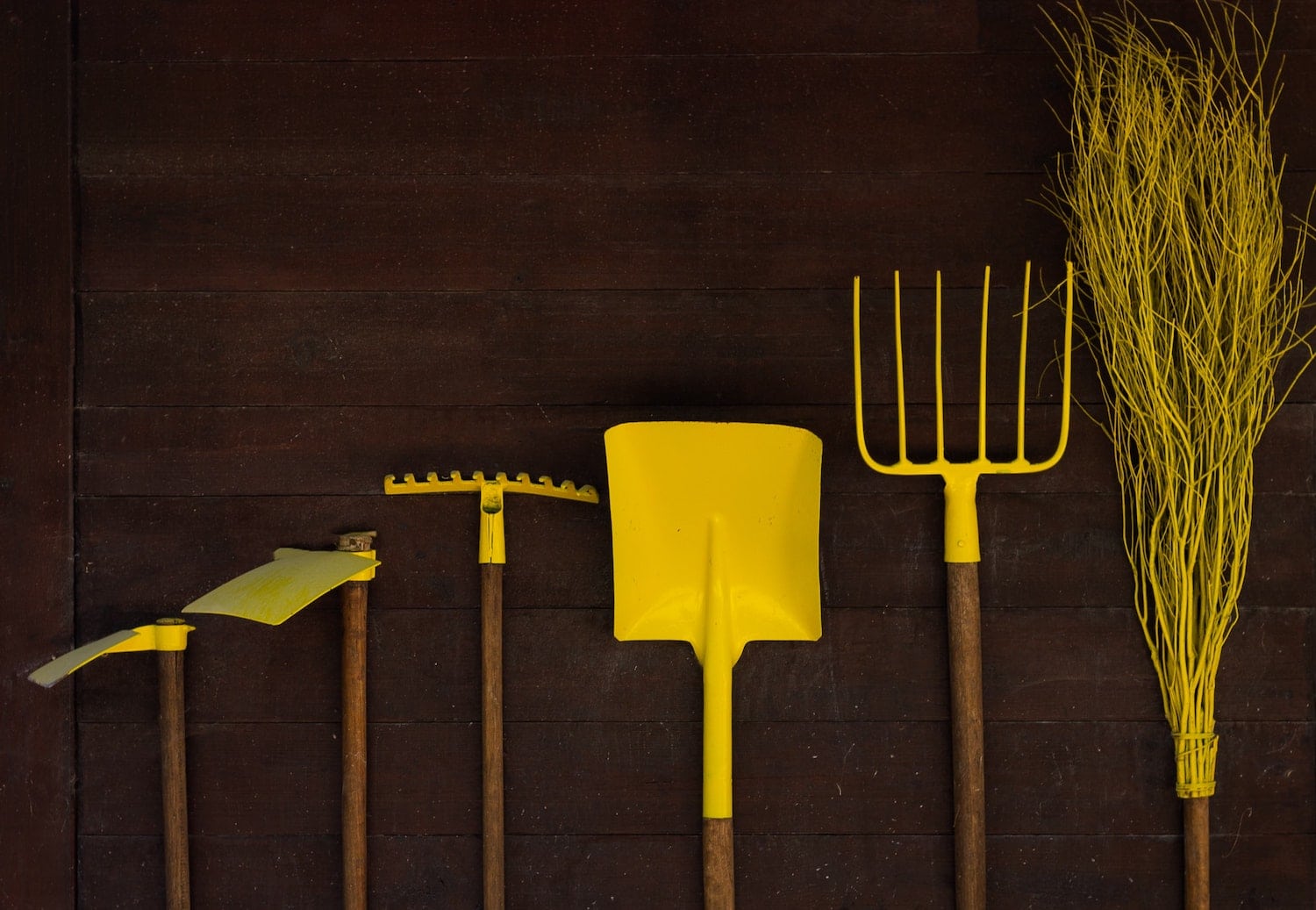 October is traditionally a 'tidy up' month for gardeners and growers. Much of the harvest has come to fruition by now, excluding some pumpkins which are still swelling on their vines in time for Halloween. Polytunnels have all but produced their worth for the season. Winter is coming and it's time to prepare. Not just in the veggie patch, but also in general gardening terms.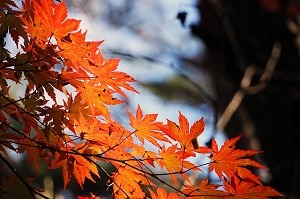 LAWNS AND HEDGES
October requires a bit of effort if you have lawns around your home. This is the month to get out the rake to clear leaves as they fall, rather than leaving them to make a damp mulchy pile on the lawn, which is harder to remove. You can also cut the lawns one last time this month. Try to do this in the afternoon, when the heavy autumn dew has dried, to prevent your mower blades from tearing at the grass. Dead leaves and grass clippings can be used on the veggie beds. (See below.)
Hedges can also be trimmed so they are neat and tidy, ready for next year's new growth.
PONDS
Garden ponds will need some attention now. Any fallen leaves in the pond must be removed to avoid damaging fish and pondlife as they rot. It's a good idea to put pond netting over the surface of your pond this month, to prevent the leaves from falling into the water in the first place. You may have frogs that inhabit the pond through the winter.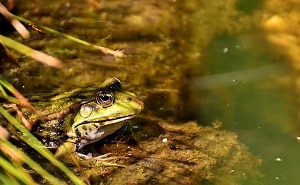 They will be quiet as the temperatures cool, but as the winter sets in and the pond surface freeze over, you will need to make sure there is a hole in the ice on the surface of the pond, so the water can 'breathe'.
A completely frozen surface will cause a lack of oxygen and any toxic gasses to be trapped in the water, which will kill fish and pond wildlife. Pond heaters are available. Investing in one this winter will keep some of the pond surface clear of ice throughout the season.
Plants around the edge of the pond or in the water can have dead foliage trimmed away now.
GARDEN FURNITURE AND OUTDOOR POTS
If you have wooden garden furniture, garden swings or hammocks, they will need to be brought in now, if you haven't already done so. Furniture which is weather resilient can be left outside, so you can still enjoy that morning cup of coffee on the terrace when the winter sun shines!
Outdoor pots containing non-weather hardy plants can be brought into a dry shed over winter.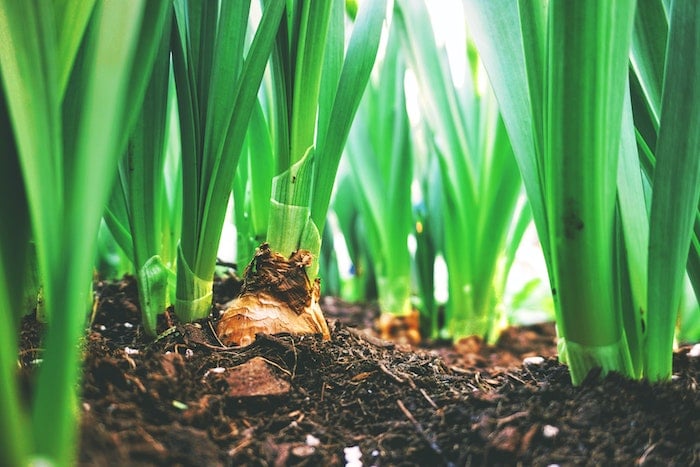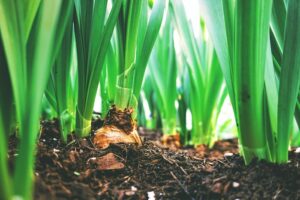 SPRING BULBS
October is the month for planting colour in spring bulbs. Crocuses, daffodils and tulips work best when planted in a bank of colour. All yellow, pink or purple together look fantastic as the early rays of spring sun begin to shine through.
For new year blossoms, plant a patch of snowdrops that will cheer you up with their nodding whiteheads as murky January sets in.
POLYTUNNELS
Time to clear out the polytunnel of any dead or dying greenery now. Remove any green tomatoes from your vines and use them for chutney. They are not going to ripen now. Any that have started to ripen can be lined up on a sunny window sill in the house, which may just be enough warmth to turn them red. In the tunnel, cut all the tomato supports and discard them, ready for new supports next year.
Remove any weeds from the veggie beds in the tunnel. Once clear, spread leaf and grass clippings mulch over the surface of the soil, which kills two birds with one stone. Firstly, the mulch will naturally fertilise the soil and feed the worms which help aerate and 'till' your beds. Light deprivation will prevent weed growth. A win-win! Make the most of your dead leaves from raking the lawn and the grass from your final lawn cut, make sure to pop these on the veggie beds.
IN THE VEGGIE PATCH
Now's the time to dig over empty outdoor vegetable beds and leave them to let the frost do its work. A good hard frost helps kill weed spores and breaks up the soil surface.
If you grew peas and beans this year outdoors on canes, you can cut off any foliage now, if not already done, then compost it. The roots are a great source of nitrogen, so these can be dug back into the soil to fertilise it naturally.
Young Spring cabbage and cauliflower plants can now be planted in a greenhouse or under a cold frame, ready for transferring outside in the New Year.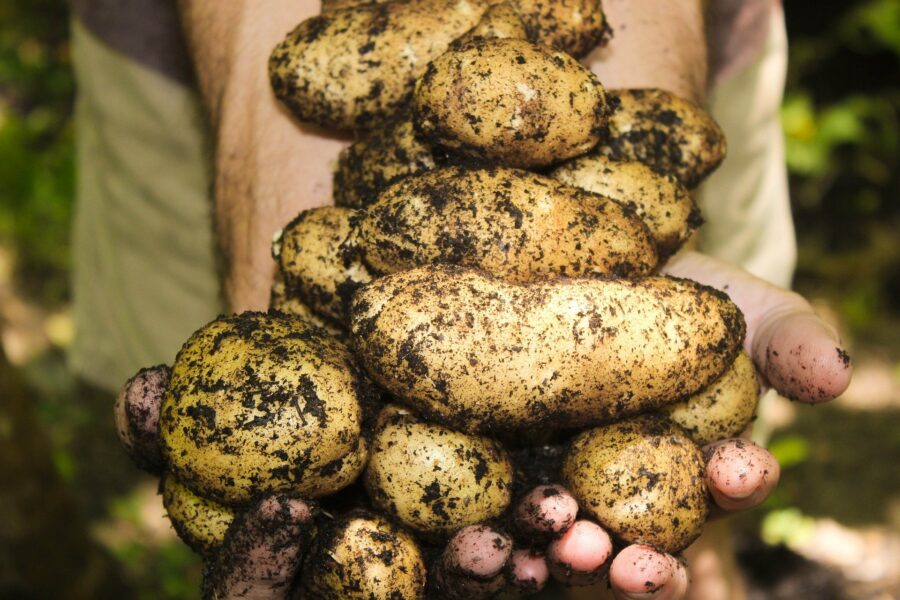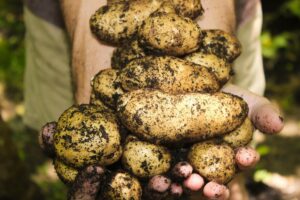 HARVESTING AND STORING
Potatoes should be harvested now and stored for winter. Spread them out on sacking or straw for a short while to allow them to dry out. Wet potatoes will rot in storage.
Green tomatoes and any windfall apples, courgettes or marrows can be made into chutney. Ripe squash can be stored in a dry shed.
Visit Our Shop