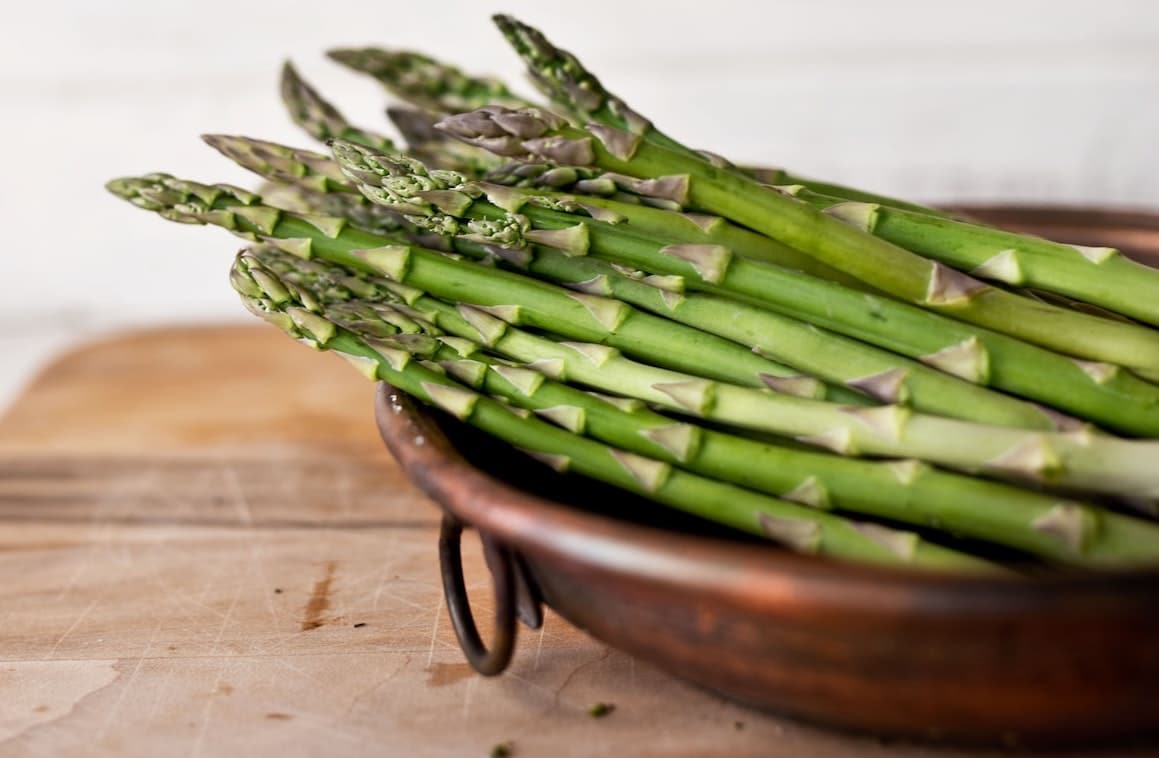 Spring is really here and there's been an extra bit of warmth in the sun of late. As we reported in our blog last week on the Hunger Gap, veg gardens and allotments are a bit sparse this time of year. But those with polytunnels and glasshouses are reaping the benefits of early crops.
Visit Our Shop
LEAVES AND GREENS
So what can we find to eat this month? Growers with tunnels have some mixed leaves now cropping, ready for spring and early summer salads. Baby spinach is also sprouting up. This is brilliant eaten raw, and you can wilt it briefly in butter as a bed for grilled fish or a runny soft poached egg! Scatter over some grated mature Irish cheddar and you've got a perfect light spring lunch or supper.
BACK TO YOUR ROOTS
Root veggies are still in season. Next month we will see new little carrots and turnips. But main crop carrots and parsnips are still being harvested. Good for soups, roasting and to add to stews. There are still beetroots also. These are good for spring salads and you can also slice them very thinly and deep fry, along with carrots and parsnips, for a stylish selection of vegetable crisps. Healthy crunchy snacks that are wholesome and you know exactly what's gone into them!
ASPARAGUS HEAVEN
In certain parts of the country, there has been a reported crop of Irish asparagus. April is the time for this fabulous vegetable. West Cork has had some success with the crop, because of the Gulf Stream climate in sheltered spots. Asparagus isn't grown on a commercial basis in Ireland, which is a great pity. But if you're lucky enough to be near a smallholder who grows it, or you find it in your local farmer's market, what a treat! All it needs is a gentle steaming for a few moments, then serve with melted butter or with some olive oil and grated hard cheese scattered over. Alternatively, brush the young stems with melted butter or oil then char briefly on a griddle pan before serving. If it is very thin, you don't even need to cook it. Use it raw in salads where its grassy flavours come shining through.
THINK PINK
In terms of seasonal fruit, the big hit of the moment is rhubarb. Rhubarb is actually a vegetable rather than a fruit, but as it is used in desserts more often than it is used in savoury dishes, it's treated as a fruit! Rhubarb crops were a bit later this year but they are now coming through. So lots of pink stalks or pies, tarts and crumbles for a while at least! Rhubarb always needs to be cooked with sugar but it also works to add ginger and chilli as a spicy relish for pork and duck, if you want to discover its savoury side!
MEAT IN SEASON
Spring lamb was hardly ready for Easter since the holiday fell so early. But it will be making a bigger appearance in the butchers in April. It's not going to be cheap but you can't beat the sweet taste of the delicate meat. Older lamb, particularly shoulder, is great for slow roasting. Scatter it with some garlic and rosemary or even some chopped leaves of wild garlic and cover with foil, slow roast in the middle of the oven at a medium temperature for several hours, till the fat runs off the meat becomes meltingly tender. Delicious.
FISHY FISH
Good catches are reported from local fishermen. Go for big whiting, haddock and flatfish like plaice or lemon sole. Crab is starting to come into season on parts of the East Coast where little harbours are more sheltered and pots can be laid down. There are still oysters available also if you fancy splashing out! Rope grown mussels are also around. 
Written by: Good Food Ireland
Buy Gift Voucher