We are in the middle of the 'Hungry Gap' at this time of year. That is, we are in the 'in between' time when the crops of winter are beginning to fade out and new spring season crops only starting to kick in. But it's still a bit quiet on the gardening front.
Visit Our Shop
St Patrick's Day on 17th March is traditionally the day when the ground is prepared for planting potatoes. Depending on the weather, the soil will be tilled and drills dug ready for the spuds to go in. It's all very weather dominant, so for every farmer, this time of year is about fine balance and being reliant on Mother Nature for some good luck weatherwise!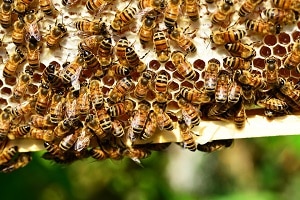 In the beekeeper's diary, Paddy's Day is the day when bees are fed after the winter. Bees are given special sugar-based food to wake them up after the cold spell, so their breeding cycle can start and they have the energy to leave the hive to look for their own food on early blossoming shrubs.
FOODS TO LOOK FOR THIS MONTH
Foraging: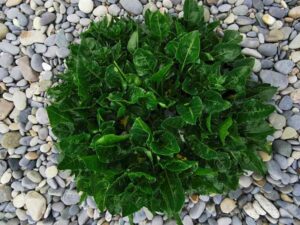 Beachside rocks and sandy soils yield edible plants like sea radish, scurvy grass and sea purslane. Check out our blog on the subject of seashore foraging with JP McMahon of Aniar. He tells us where to find what and how to treat it in the kitchen!
The start of the wild nettle season is upon us also toward the end of this month. The minute there's a bit of heat in the sun you'll find young nettle shoots popping up all over the place. It's best to let the growing season take hold before picking. 
And when you do pick, take just the young nettle tops which keeps the roots there and allows the patch to thrive for an extended growing season. Nettles make great soup, with an iron content like spinach. Nettle tea is also a very healthy drink, full of the minerals of these wild plants.
Seasonal treats:
In the fields, you'll find carrots and parsnips and perhaps Irish cauliflower in some regions. Young spring cabbage is excellent at this time of year. Polytunnel growers may have some mixed salad leaves and oriental spicy leaf mixes ready now. Check out good food shops, farm shops and farmer's markets for seasonal vegetables – there may be a few surprises to be had from adventurous growers!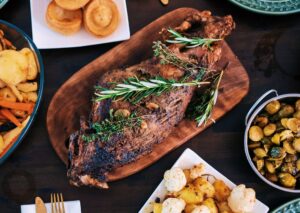 Lamb is the meat of the season, with the new spring lamb coming through at the end of this month, in time for Easter. Make sure you order yours from your butcher well in advance so you're not disappointed on the day. Leg of lamb makes a great Easter Sunday Roast. But cheaper cuts like the whole shoulder are also good for slow roasting. Last season's lamb is great now for traditional dishes like Irish stew.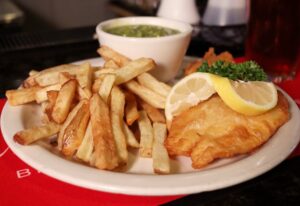 Cold waters mean good quality fish. Whiting is economical, as is plaice. Haddock and hake are also available. Big whiting or plaice fillets are superb for pan-frying, skin side down, with just a little butter and seasoning. You can also coat in batter and deep fry for brilliant fish and chips. Mussels are in season this time of year.

Their tender sweetmeats are delicious, coming from fresh clean waters off Ireland's coastline. Steam them open in Moules Mariniere style, with some shallots, garlic, white wine and parsley. Serve with good bread or a big bowl of thin and crispy chips. Yummy! 
Buy Gift Voucher