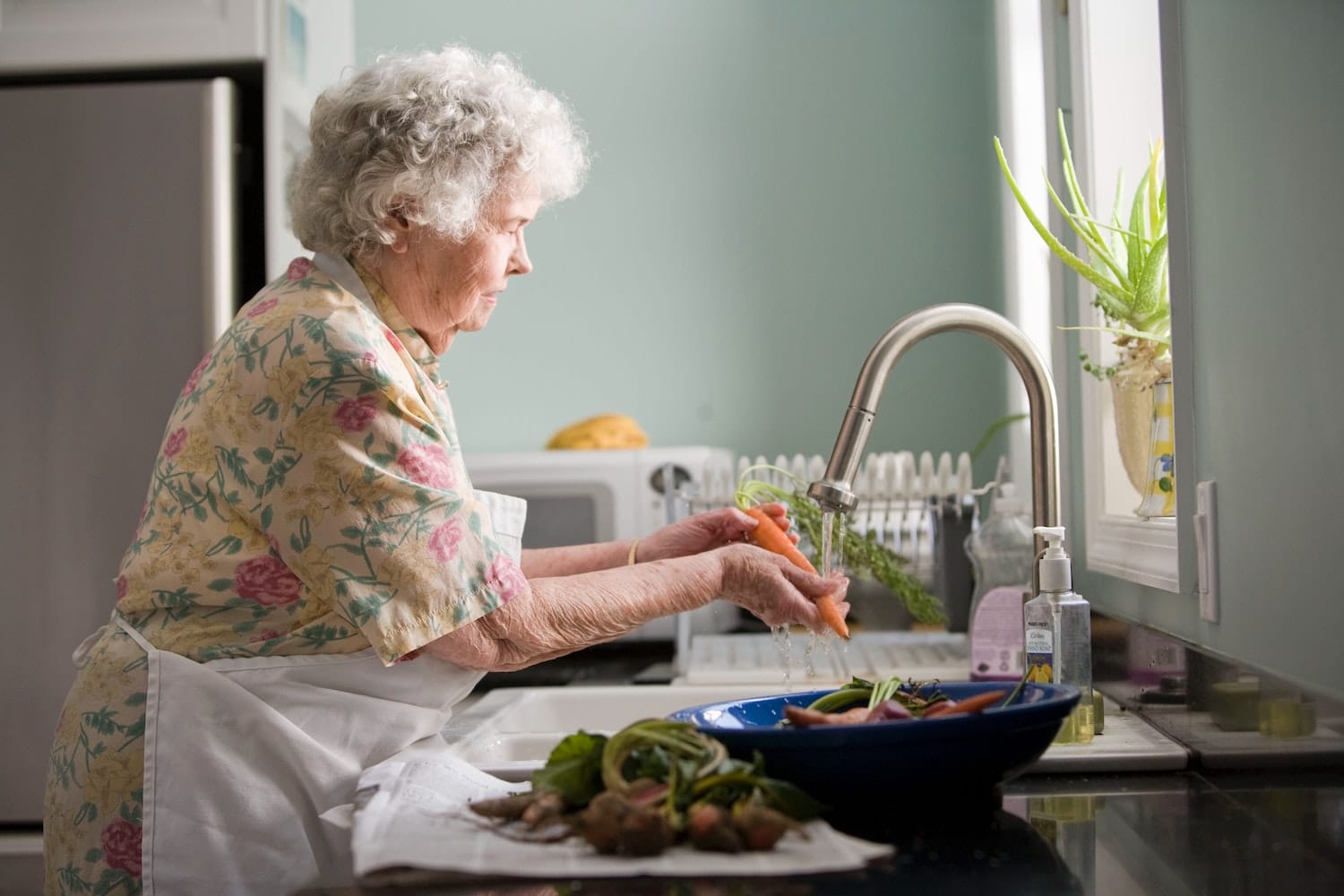 If the weather forecasters are correct, temperatures this month are set to drop. Time to dig out the thermal underwear, woolly socks and jumpers.
Cold weather is actually quite good for some vegetables. Whilst heavy falls of snow can damage delicate crops like leeks, there is another more sturdy veg that benefits from the crisp chill of winter and light frost in flavour terms. These are the veg that will see us through the colder months.   
Visit Our Shop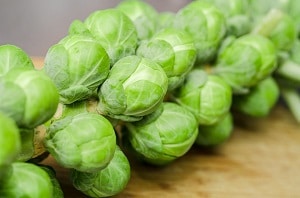 BRASSICAS
The Brassica Family includes winter cabbages, brussels sprouts and kale. All benefit from a cold snap which gives them a sweeter flavour. Sprouts are just starting to make an appearance in shops. Kale is the winter stalwart in homegrown fresh greens. Look for bright green winter cabbages and dark crinkly leaves savoy cabbage, which arrives as winter moves on.
ROOT VEGETABLES
Turnips, carrots and parsnips are all in season now and full of flavour. Superb for winter stews and casseroles. Parsnips and carrots are particularly good for roasting and making soups.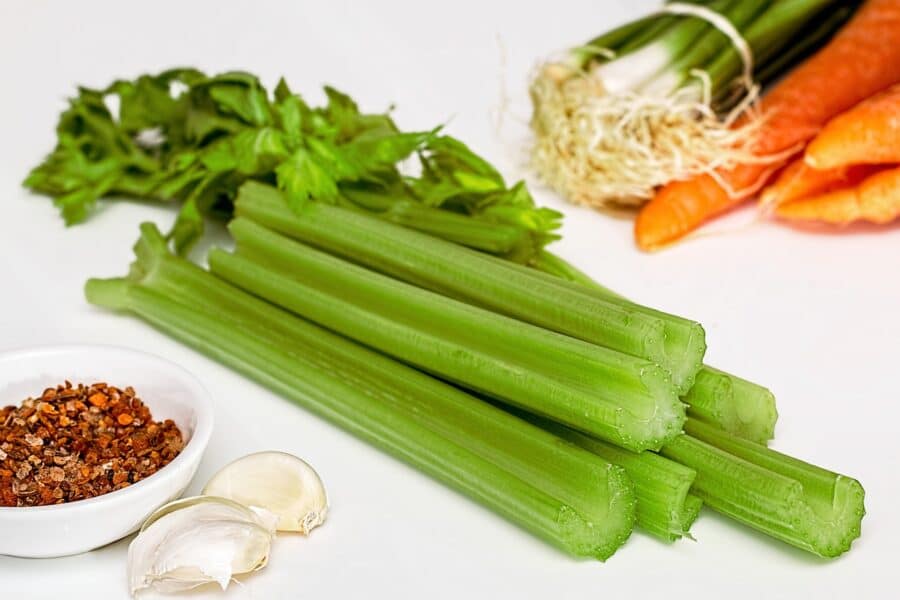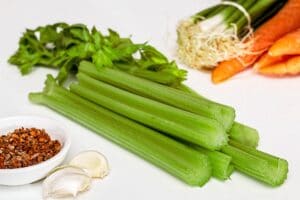 CELERY AND SQUASHES
Celery is another winter seasonal vegetable that benefits from a blast of frost! Great for cutting raw into winter salads and slaws, or serving as a scooper for dips. Celery and Blue Cheese Soup is a winter winner. Try to get your celery with leaves still attached. These make a fantastic flavouring for stews and casseroles. Pumpkins and squashes are all picked from the fields now and make great veggies for winter dining.
Bake smaller squashes whole, by removing the lids and scraping out seeds, before filling with Irish farmhouse cheese and popping in the oven till tender and melting. Yummy. Butternut and other squashes make superb soups and curries.
LEEKS
Young winter leeks are now in the market. Slim and tender, they are fantastic braised in butter and stock as a side dish. Or use them for a wintry leek and potato soup, blended with fluffy Kerr Pinks which puree like a dream.
GAME
Game will become more available as Christmas approaches. The season for shooting wild male Sika, Red and Fallow deer runs from September till the end of December. The female deer shooting season for the same breeds began on November 1st and runs till 28th February. This means lots of wild venison in the butchers in time for the festive season. Ground game like wild hare is also now available. Male Pheasant and Partridge can be shot from 1st Nov to 31st January each year. Wild rabbit is available all year round.
If you are going gamey for the Christmas Dinner, make sure to order from your butcher in good time.
MEATS
Outdoor reared beef is excellent in winter. Cattle have had outdoor grazing on sweet grass all summer long, and those ready to be processed now will have succulent tender flesh. Beef needs to be traditionally dry-aged to be at its best.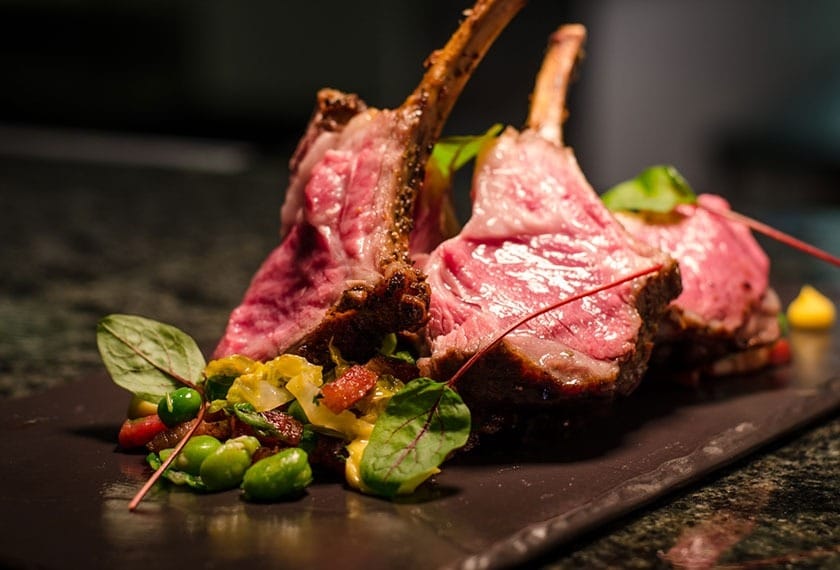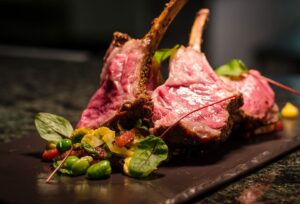 This means hanging the meat on the bone for at least 21 days, to give the meat a chance to tenderise and develop flavour. Our craft butchers use traditional dry ageing methods for their beef.
Lamb is also good this time of year. Lambs born in spring have now had the chance to fatten on summer pasture and to make the meat sweet and juicy. Try the wonderful mountain lamb from Achill Mountain Lamb, which has grazed on the hills and slopes and beaches of Achill Island, enjoying a diet of seaweeds and sea vegetables, wild heathers, herbs and grasses. These infuse the meat with intense, complex flavours.
FISH AND SHELLFISH
Colder waters give firm texture and superlative flavours to fresh fish and shellfish. Whitefish like hake, haddock, sole and plaice are all excellent now. Look out for seasonal native oysters, farmed oysters, and Dublin Bay Prawns, also good now.
Good Food Ireland® Collection of fishmongers:
Buy Gift Voucher