Good Food Ireland® Approved Since 2022
We stand over our recommendations. With exacting selection and regular review processes, we ensure a rewarding local Irish ingredient-led experience. You can count on it!
Overview
The retail butcher shop 'Butcher's Best' is located on the Quay in the Lidl carpark in New Ross Co Wexford. This large modern-style shop is conveniently located for shoppers with lots of free car parking directly outside the door of the shop. This business is owned and operated by career butcher Tomás Kinsella and his friendly and knowledgeable team. This year Tomás celebrates 20 years in business, having opened his shop in New Ross in January 2002.
---
Butcher's Best
Butcher's Best has a close relationship with local suppliers, ensuring customers get the very best quality local meats and poultry.
Owner Tomás works with a small group of local farms producing top-quality beef, lamb and pork which he and his dedicated team break down in his onsite butcher's shop kitchen.
Everything is made on-site including house recipe beef burgers and Italian style meat balls. The house-made sausages are a must-try including traditional breakfast & dinner sausages and speciality tomato & basil and black pudding & thyme.

The fresh Irish meat produce on display is impressive and the team at Butcher's Best are available to help you and provide advice to customers on portion size, cooking instructions and so on.
A stand-out at Butcher's Best is the dry age process carried out by Tomás and his team. Customers to the shop can see the beef hanging on the bone in the glass-fronted ageing chamber. Tomás has a standard of ageing the beef for a minimum of 28 days.
The day we visited the shop was busy, regular customers were getting a dose of friendly banter and new customers were being assisted with their requests.
Butcher's Best in New Ross is set out in an open plan style with an assortment of fresh meat on display including beef, lamb, pork and chicken. Some of the fresh meat is marinated in freshly prepared sauces ideal for cooking off at home on the BBQ or in stir-fries. The fresh meat display also includes a variety of freshly made sausages and homemade burgers.
The Butcher's Best Kitchen prepares a range of ready meals ready to reheat, salads and a selection of main course dishes for a cook-off at home. All these varieties are ideal for a quick family dinner or even a 1-2 person midweek meal after a busy day. Convenience and quality go hand in hand at Butcher's Best.
A centrepiece of the fresh meat display is the dry age chamber displaying the beef striploin, ribeye and fillet on the bone. These are dry aged for a minimum of 28 days. This demonstrates Butcher's Best commitment to the best quality at all times.
---
Sustainability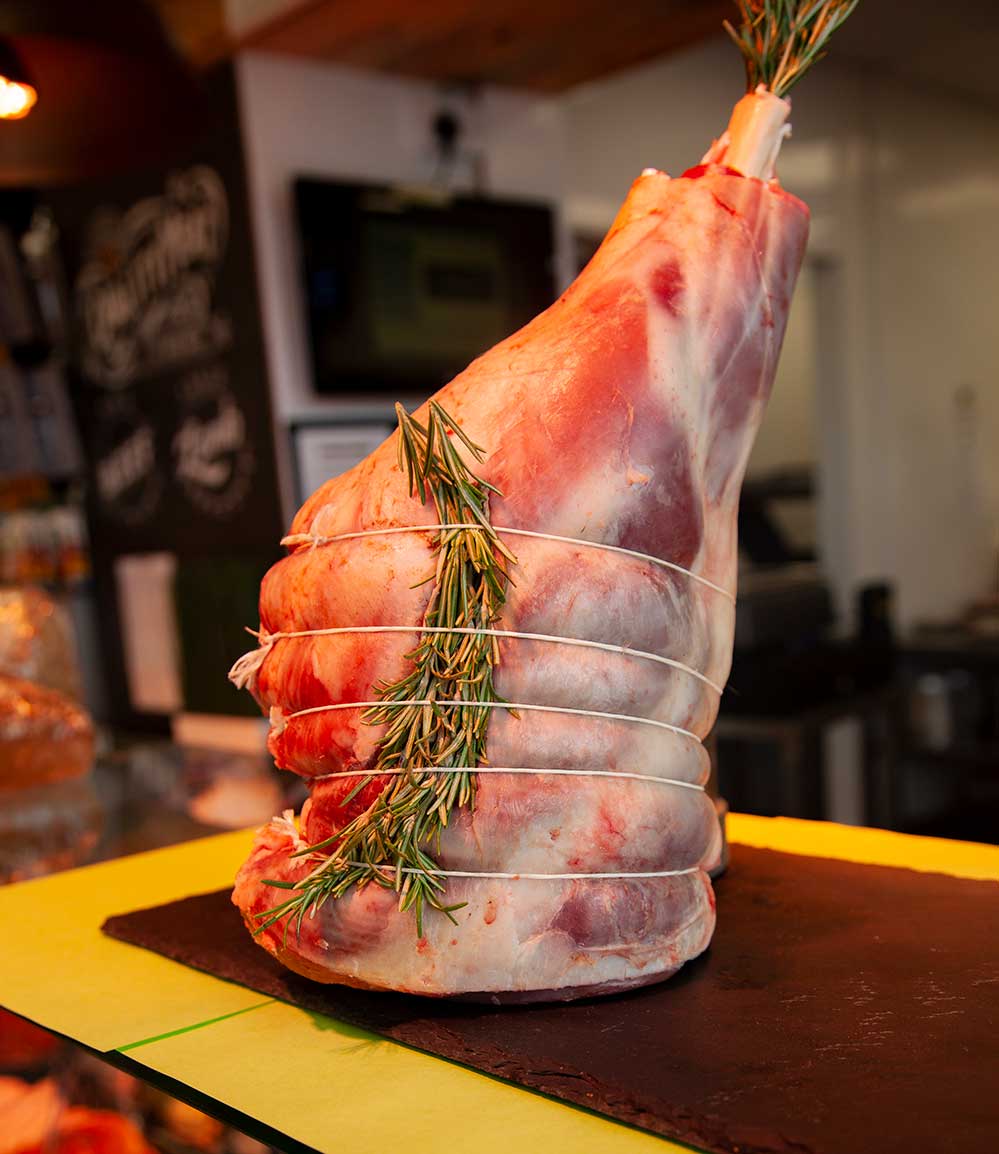 Butcher's has a robust sustainability plan in place.
All food trimmings and waste are collected on a weekly basis for animal feed and composting. Reducing the impact on landfills.
Furthermore, the shop and the back of the house areas are fitted with LED light fittings. They also have a fully functioning rooftop solar panel system installed to meet their electrical needs.
Where possible, Butcher's Best sources all their fresh meat from primary producers in the Wexford area.
All fresh meat is packaged in fully compostable material.
Butcher's Best supplies customers with Keep Bags for their shopping.
---
Leave review
Great meat and service
The prime rib roast from here is very good. They also do great t-bone for the bbq.
Well done Tomás and team.
---
Nearby Experiences
Experiences

Accommodation

Dining

Cook & Shop

Meet the Makers