Good Food Ireland® Approved Since 2020
We stand over our recommendations. With exacting selection and regular review processes we ensure a rewarding local Irish ingredient led experience. You can count on it!
Overview
The Market House Ennistymon is a father and daughter run business founded in 2015, with the aim of providing locals and visitors to the charming town of Ennistymon with only the best fresh local produce created by themselves and from fellow local producers. Versatile in every way, the Market House Ennistymon comprises of a craft butchers, foodhall, deli and cafe.
---
Meet the Maker
Father and daughter team, Sean and Fiona Haugh have put their considerable talents together to create a wonderful enterprise that provides its customers with top quality local food along with excellent hospitality, all under the one roof.
Sean has three decades worth of experience in sourcing excellent livestock, all processed and managed in house ensuring customers have clear and direct traceability back to the locality. Stock is sourced from North Clare and West Clare before being finished off on the family farm.
Fiona and her father have developed this base enterprise into an exciting retail and dining offering, seamlessly bringing together the connected industries of food production and retail and hospitality.
Sean Haugh sources Angus cattle and Charolass yews from the locality of North and West Clare. The stock is finished on the family farm and fed on a grass-fed system, the animals roam free, feeding on the rich in nutrient clover pastures that make up the family farm in coastal Kilkee, Co. Clare.
This combination of location and grazing results in beef and lamb products with an irresistible depth of flavour and tenderness. Also the beef is dry aged for 21 days in order to further preserve this rich flavour. The flavour is just so, that hardly any additional seasonings are needed, providing you with an authentic taste.
Sean operates a fully EU licenced Abattoir in supply of the family's retail shop. Costumers get to enjoy a true farm to fork experience as the meat is expertly prepared by their inhouse team and available fresh each day in their Craft Butchers.
This element only makes up one part of what is such an exciting retail offering. Sean's daughter Fiona has developed the Market House as a destination for quality home produced food with local ingredients at its heart.
With Sean's passion for producing fine quality meats combined with Fiona's retail background, they have successfully created an exciting shop and dining experience that has become a foodie destination for visitors near and far.
---
Other Facilities
The Market House Ennistymon brings together the family's beef and lamb offering in a retail setting along with a dynamic foodhall, cafe and deli that will give you a wealth of local food to savour whether you dine in their cafe our browse the food shop and enjoy at home.
---
Sustainability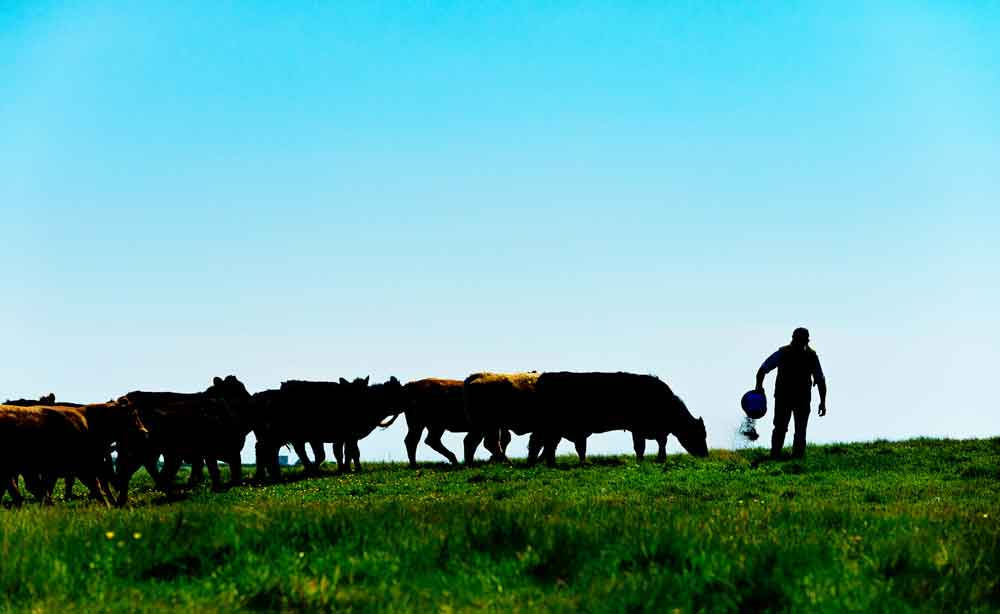 Sustainable practices are of great importance to the Haugh family and are rigorously utilised throughout the business. They follow an Environmental Action Plan that monitors managing waste, water, energy, travel impact and purchases. The plan is reviewed annually.
Other sustainability practices include the installation of an energy efficient boiler and using a 100% green energy electrical supplier. Fiona and Sean are continually reviewing energy saving and sustainable practices in order to make their business as sustainable as possible.
---
Leave review
There are no reviews yet. Be the first one to write one.
---
Nearby Experiences
Experiences

Accommodation

Dining

Cook & Shop

Meet the Makers