Good Food Ireland® Approved Since 2021
We stand over our recommendations. With exacting selection and regular review processes, we ensure a rewarding local Irish ingredient-led experience. You can count on it!
Overview
A little slice of heaven can be found in Norma Kelly's delightful Praline – Pastry & Chocolate Shop. Founded in 2017, Praline produces a range of decadent desserts, cakes and handmade chocolates in their Mitchelstown shop and pantry. Founder Norma Kelly has had a love of baking dating back all the way to childhood. The spark was lit during the precious bakery sessions she enjoyed with her mother and grandmother. This love of baking was nurtured and developed with tertiary education along with stays across Ireland and Europe in culinary institutions. After gaining such invaluable experience, Norma
Read More
---
Praline - Pastry & Chocolate Shop
If you're passing through or visiting North Cork a visit to Praline – Pastry & Chocolate Shop is certainly a must-visit experience! This little gem, located in Mitchelstown is owned and run by talented Pastry Chef & Chocolatier Norma Kelly. Praline offers a selection of sweet and savoury treats that are designed to tempt you.
The centrepiece of a Praline experience is sampling the amazing selection of high quality crafted fresh bakes that cover everything from French-inspired melt in your mouth pastries to beautiful cakes that are almost too stunning to take a slice out of. 

Behind the scenes, Norma has developed an impressive and efficient production unit. One area is dedicated to bakery products, where you'll find celebration cakes, pastries and sweet treats being carefully crafted by the Praline team. Another section covers the production of handmade chocolate, an exciting endeavour that Norma launched in 2020.
If you're looking for a quick bite to eat, Praline also provides a fabulous range of freshly prepared sandwiches and wraps along with homemade soups to warm you up on those blustery winter days.
All items can be prepared for collection and takeaway including a lovely afternoon tea tray and more items that are ideal for an Irish picnic.
No matter the sweet or savoury options, you'll be treated to excellence at every turn at Praline. The quality of skill and technique on display in this business is showcased in the finished product. Quality all the way.
From buttery and delicate pastries to custom cakes and the much-favoured freshly made scone, Praline Pastry & Chocolate Shop offers a decadent range of fresh bakes and chocolates.
Pastries & Treats
Indulge in a sweet treat at Praline with their range of pastries, cake slices and delicious scones. The range includes everything from brownies to rocky road, teacakes and cookies. Make sure to buy extra to munch on at home!
Custom & Celebration cakes
Praline provides a much-valued custom and celebration cake service. Norma works closely with clients to create their bespoke cake that will no doubt be the centrepiece and talking point at your special event. Norma's skill and attention to detail will be seen in each element of the cake's presentation.
You can also order online a lovely selection of cakes to pick up for a family birthday or a simple get together with friends. These options include a French Apple Tart, Victoria Sponge and Belgian Fudge Cake. The day we visited we had the pleasure of sampling a slice of the classic Opera Cake, which was absolutely amazing!
sandwiches & Wraps
Praline produces a variety of tasty options for lunch on the go, centring around freshly made sambos and wraps. Make it a combo with homemade soups to accompany. Make sure to pick up a fresh coffee to go with your lunch.
CHOCOLATES
Praline offers a retail range of handmade chocolate bars available in white, dark and milk chocolate. These feature a selection of tasty flavours to help complement that rich chocolate taste. Current bestsellers are hazelnut, berry and tropical. You'll also find a great selection of artisan chocolate truffles. The fresh chocolates are made in small batches.
---
Sustainability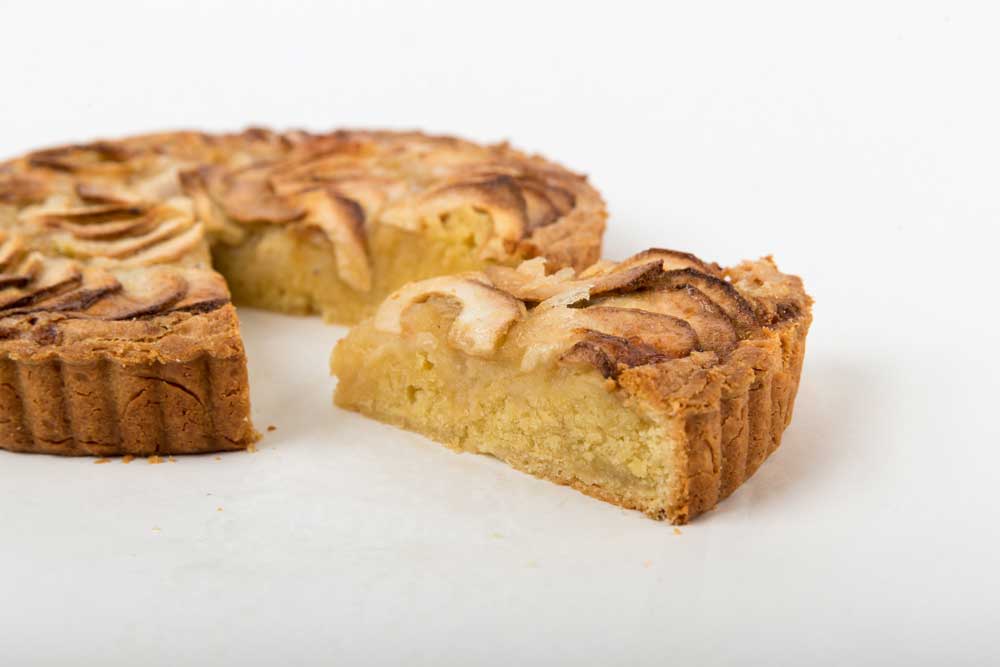 The team at Praline – Pastry & Chocolate Shop are conscious of keeping their effect on the environment to a minimum and through this have put in place a number of environmental and sustainable procedures into day to day practice. These practices include recycling, waste management and water conservation along with sourcing ingredients from the locality where possible.
In terms of social responsibility, Praline also works with local schools, assisting with fundraisers and providing work placements in the business from time to time.
---
Leave review
There are no reviews yet. Be the first one to write one.
---
Nearby Experiences
Experiences

Accommodation

Dining

Cook & Shop

Meet the Makers