Good Food Ireland® Approved Since 2021
We stand over our recommendations. With exacting selection and regular review processes, we ensure a rewarding local Irish ingredient-led experience. You can count on it!
Overview
Tír Deli is a fast-casual sandwich bar all about local and authentic Irish ingredients located on the busy Baggot St thoroughfare close to Baggot St Bridge.
---
Dining
Co – owner and Chef of Tír Deli, Shane Kelly made the brave jump from the world of finance to the world of food and hospitality and developed a business around his long-time passion for authentic Irish wholesome food.
Shane is joined in this endeavour by his business partner John Roche, co-founder of the restaurant that occupied the Tír location beforehand. Together they have put their considerable talents together to create the enticing offering that is Tír Deli.
Shane and John played with and developed the concept of the Irish public's love of a good hearty sandwich and rooted this in the use of carefully sourced local Irish ingredients.
For many of us, the Irish sambo brings forth memories of trips to Croke Park to watch the GAA or family picnics down the country on a summer's day. These delicious sandwiches bring together these fond memories and the ingredients from the land we love and call home.

Tír is very well located for the busy passing footfall, with local business community and lunchtime diners catching a relaxing lunchtime break on the banks of the nearby canal. There is a dine-in sandwich bar and some limited outdoor tables & seats available too.
The day we visited Tír Deli we experienced a very efficient service from knowledgeable and helpful staff. They'll happily answer any queries you have on the ingredients and local suppliers.
A unique selling point is Shane's belief in the quality of the ingredients brought to his business by the local and Irish suppliers. Tír Deli name-checks the ingredient, the supplier's name and the kilometre distance from the deli location. A lovely touch is that this information is proudly and prominently scripted on the back wall of the service counter customer-facing.
€
Tír Deli is a self-service fast-casual sandwich bar, it's open 6 days a week (closed on Sunday) offering a breakfast and lunch-time service. The 3 pillars of this business are based on:
1. Amazing taste and flavours. To perfect a range of smoked meats, Shane uses a dedicated oven in the kitchen to slow roast beef, pork and chicken smoked roasted over charcoal and oak timber, he also has a range of in-house fermented cucumber and vegetables to add a unique flavour zing to the sandwiches. Shane utilises a number of tasty techniques such as smoking and fermenting when creating his famous sandwiches.
2. Quality Irish ingredients. Shane conducts extensive research to identify his suppliers of the best Irish ingredients including visiting the producer's business and tasting the product.
3. Sustainability: Everything that Shane does in the business is done with applying a responsible approach to sustainability. This includes the use of compostable takeaway packaging and wooden cutlery. Tír is also minimising and eradicating the use of plastics such as plastic water bottles etc.
Shane also keeps in mind the mileage from the business when choosing his suppliers. Ingredient and location go hand in hand when sourcing from local producers. For example, Dexter Beef is sourced from a Co Dublin farmer while Chicken is sourced from Kildare and Pork from Carlow. Fresh bread such as sourdough is supplied by a well established Dublin bakery.
Furthermore, all suppliers are asked to remove all packaging while delivering.
Menu items are developed, with the changing seasons in mind. A stand out on Tír Deli's menu is a warm and fresh sourdough sandwich which was developed in collaboration with Chef JP Mc Mahon of fellow Good Food Ireland® Approved Aniar, Cava Bodega and Tartare Cafe + Winebar.
This sandwich features Smoked free-range pork belly, pickled cucumber, gooseberry & elderflower ketchup seasonal greens and slaw served on fresh-baked ciabatta bread sourced from a Dublin Bakery. Customers can expect a substantial sandwich treat that will leave them well satisfied when they visit Tír Deli. 
---
Sustainability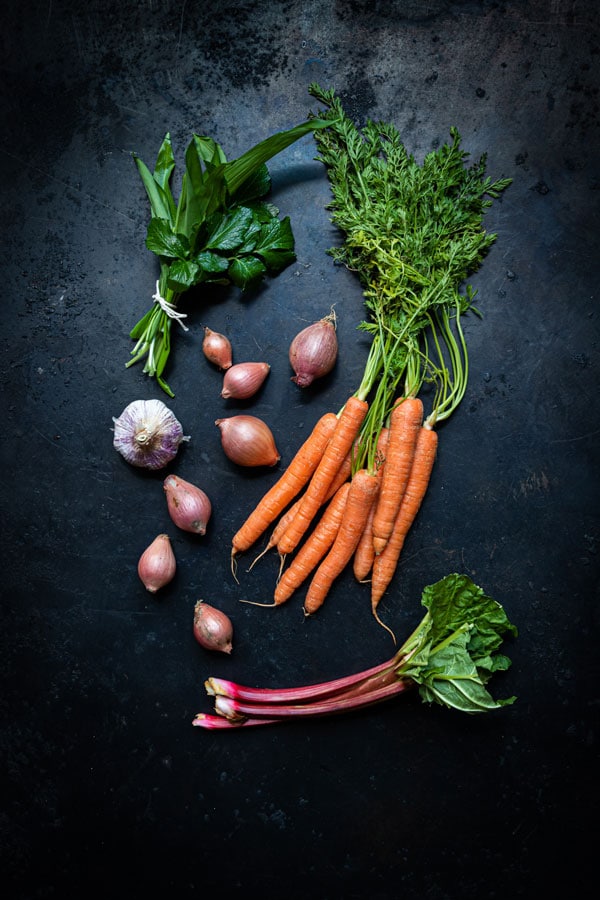 Tír Deli has a robust engagement when it comes to sustainability, this plays a central role in the day to day business operations. All takeaway packaging is compostable while cutlery is wooden. Tír is minimising and erasing the use of plastic and request all suppliers to remove plastic packaging upon delivery.
Furthermore, Shane while also sourcing from local suppliers also considers distance and mileage from the deli when choosing suppliers. Quality and mileage are factors in sourcing. Tír suppliers include producers from Dublin, Kildare and Carlow.
---
Leave review
There are no reviews yet. Be the first one to write one.
---
Nearby Experiences
Experiences

Accommodation

Dining

Cook & Shop

Meet the Makers