Good Food Ireland® Approved Since 2021
We stand over our recommendations. With exacting selection and regular review processes, we ensure a rewarding local Irish ingredient-led experience. You can count on it!
Overview
At Domo's Emporium you'll experience good, wholesome locally-focused food served with warmth all in the iconic setting of Newbridge Silverware Visitor Centre in Co Kildare. Newbridge Cutlery was established as a manufacturing business in the town centre of Newbridge in 1934, tasked with the making of exclusive table cutlery settings. Innovation and leadership have always been the theme in this family business developing their products and services to create a world-class business including jewellery, silverware, fashion accessories. The business became associated with famous fashion and design icons s
Read More
---
Dining
The providence of Domo's Emporium can be traced back to the 1930s when Dominic Doyle senior operated a craft butchers' shop and showing innovation and leadership ahead of its time opening Ireland's first-ever delicatessen shop.
Domo's Emporium is a stylish and contemporary Café restaurant. The breakfast offer is peppered with ingredients from Irish producers and an in house produced range of homemade products including cakes, treats, pastries etc.
Domo's includes all you could ever want for an indulgent Afternoon Tea with friends or family. The homemade scones, desserts, treats and pastries are displayed for guests to view; however, service is provided to the guests at the tables.

Lunch starting at 12 noon is a treat to behold. The menu of modern Irish cuisine showcases house recipes and are all homemade and produced from the very best local and artisan ingredients. The day we visited Domo's Emporium we tasted the homemade sausage roll made using ground Irish pork, Inch House Black pudding, Bramley apple and wild thyme herbs served with a selection of fresh salads and Ballymaloe relish on the side. One of the tastiest sausage rolls we've had in a long time!
Visitors to Domo's emporium can expect to find interesting fresh salads on display, however, the service is full table, served by the Café team. Expect the salads to be bursting with freshness and flavours, with our tasting lunch we tried the delicious cauliflower couscous.
Rustic sandwiches are also available, featuring freshly baked bread and a variety of flavourful ingredients from deli meats to salads and more. Combine your sambo with the soup of the day for a wholesome lunchtime experience.
Homemade desserts and treats are a house speciality and a favourite for quick visits with artisan coffee. Speaking from experience, the homemade Chocolate Brownies are a must-try.
€
Domo's Emporium is a large indoor Café with a classy design including a hallmark checkered board tiled floor and a full wall of windows viewing out onto the outdoor garden. Service extends outside to outdoor dining in the open garden and in a covered outdoor space.
Domo's Emporium has an amazing food truck that operates on a seasonal basis supporting the café. In addition to the Café restaurant Domo's provides order and collect, deliver by appointment service, corporate and home catering requirements.
---
Facilities
Domo's Emporium offers a breakfast, lunch and afternoon menu. Operating 7 days a week the café restaurant is located off the main showroom floor. Also featured at Domo's Emporium is a thriving food & drink retail offering featuring products from Irish artisan producers.
Located in the centre of Newbridge and is a short walking distance from the Whitewater shopping centre. Domo's Emporium at Newbridge Silverware offers a free car parking area for customers and bus parking is also available.
Newbridge is well serviced by public transport including a mainline train station serviced by local Arrow loop service from South West Kildare to Dublin, bus routes include services from Dublin city centre and nearby local towns.
Amongst the dining setting at Domo's Emporium is a fully equipped retail offering. Diner's and visitors are invited to browse the shelves which are laden with handmade chocolates, preserves, crisps, juices and much more sourced from local artisan producers.
The plan is also to work towards supplying a range of fresh food and ready to go items that people can cook and prepare at home.
---
Sustainability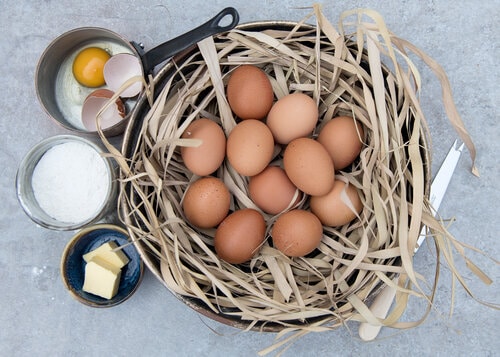 Business operations.
All take away containers are compostable.
A full recycling plan is in play through the operation, including support from suppliers by reducing and where possible eliminating all plastic and packaging at the point of deliveries to the business.
All of the light appliances have been refitted with LED fittings.
Employee Actions.
All of the employees have received training to play their part in implementing and impacting the recycling policy.
Social/Community actions.
On an annual basis Domo's Emporium identify a local community need by supporting their requirements.
---
Leave review
WHAT CUSTOMERS VALUED AND ENJOYED
There are no reviews yet. Be the first one to write one.
---
Nearby Experiences
Experiences

Accommodation

Dining

Cook & Shop

Meet the Makers