Good Food Ireland® Approved Since 2021
We stand over our recommendations. With exacting selection and regular review processes we ensure a rewarding local Irish ingredient led experience. You can count on it!
Overview
Glenbeigh, a quaint town in the South West of Kerry, along its famous Ring of Kerry has long been a popular visitor spot. Its beautiful mix of green hills and stunning coastal scenery has drawn in visitors from home and abroad. Glenbeigh is also home to an exciting food & drink offering, Emilie's Woodfired Kitchen. Emilie's fits right in to the town, offering locals and visitors delicious freshly baked breads, pastries and woodfired pizza. There's also a brilliant retail offering, with shelves stacked full of the very best local artisan foods.
---
Dining

€€
When you walk down the main street of Glenbeigh, you'll be enticed by the lovely scent of fresh bakes that comes from Emilie's Woodfired Kitchen. You'll have no choice but to explore more and discover all the delights that Emilie's has to offer. This boutique business is a charming mix of Restaurant, Café, Deli and Bakery. Freshly baked breads, cakes, pastries and much more are baked each morning and presented for customers to enjoy for dine in or takeaway.
For dining in, take a seat at one of the artfully distressed rustic tables that perfectly fit into the look and feel of this dining spot. For those who wish to savour the Kerry sunshine and blue skies there's also outdoor seating available. Perfect, if you're enjoying a quick coffee and sweet treat.
Emilie Mjorndal is the baker and host behind Emilie's. A native of Sweden, Emilie has extensive experience in all things culinary having worked in Paris as a baker. Emilie has now settled in Glenbeigh and delights in sharing her passion for baking with her team and of course customers!
The food and drink offering at Emilie's is a true delight! Fresh bakery items such as decadent cakes, mouth watering pastries and fresh breads are prepared each day and to no surprise, sell out quite quickly. From rich cakes, to fruit tarts and crumbly scones and loaves of sourdough there's something for all tastes to savour! Another popular offering of Emilie's is their range of sourdough woodfired pizza. Bubbling melted mozzarella, basil and smoked ham among other tasty ingredients have gone done a treat with customers, becoming a weekly staple in many Glenbeigh households.
For those wishing to get outdoors and explore the fair Kerry countryside, you'll be delighted to know Glenbeigh is earmarked for the starting point of the planning granted South Kerry greenway of 32km of spectacular coastal scenery on the Ring of Kerry Glenbeigh to Rennard. Make sure to call into Emilie's for a delicious freshly packed food offering to enjoy on your adventures!
---
Other Facilities
While you call into Emilies for your takeaway pizza, why not browse their wonderful selection of local artisan foods available from their shop, you'll also discover tasty homemade Emilies chocolates and preserves.
€€
Emilie's Woodfired Kitchen along with the Café also consists of an exciting Shop & Deli offering. Their freshly baked range of goods is available to buy and enjoy in the comfort of home. They also have a fabulous online Click & Collect service so that you can quickly call in and collect all your goods. For those who want tasty and nourishing family meals with easy convenience, Emilie's also have a delicious Ready Meal range through their Deli.
Emilie's rustic setting features shelves packed full of gourmet food much of which is sourced from local artisan producers. You'll spy, fellow Good Food Ireland® member Wild About's award winning range of preserves and syrups. Emilie's also produce their own range of jams, chutneys and handmade chocolates to add to your shopping basket.
---
Sustainability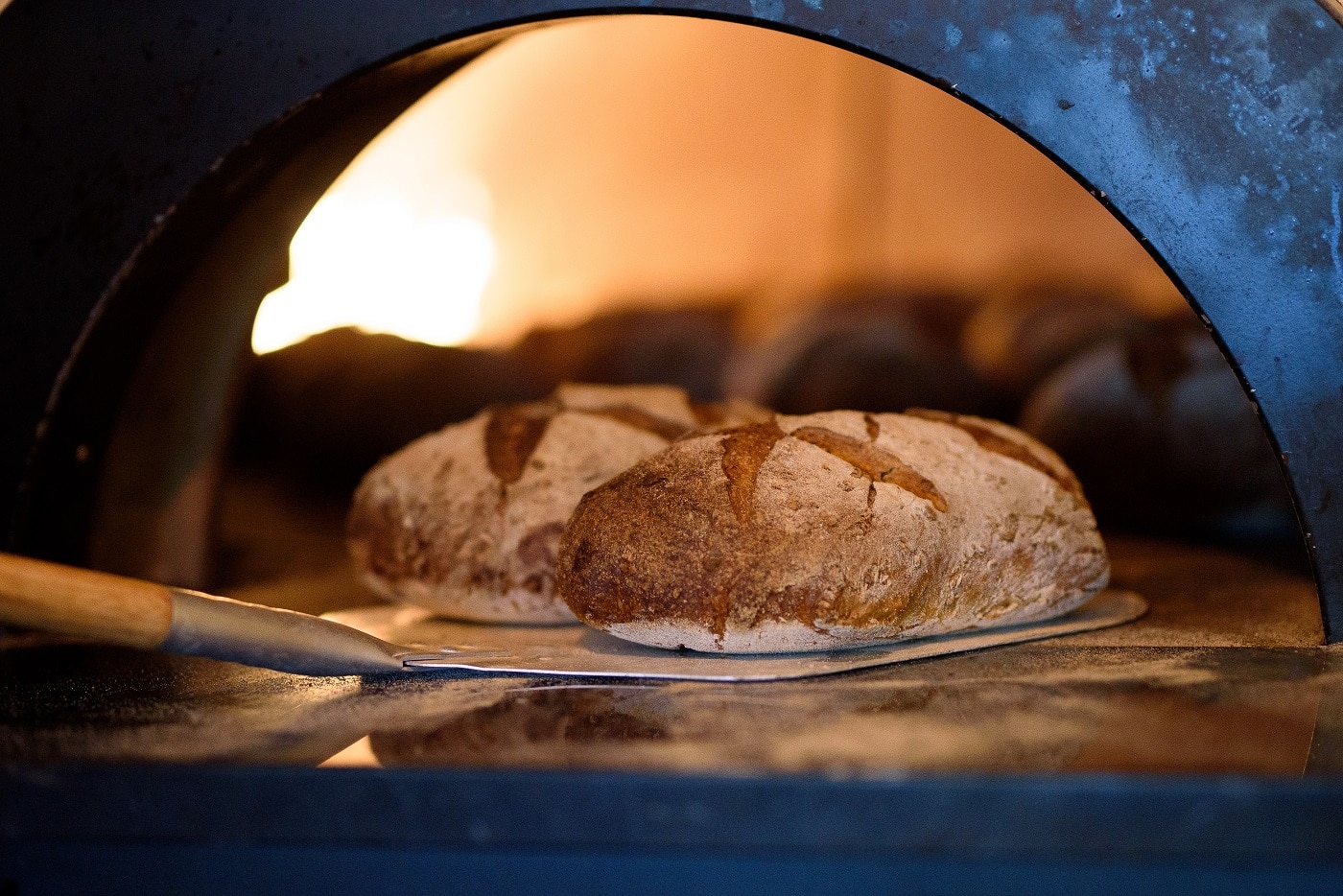 Local and homemade are key factors in the food & drink offering at Emilie's Woodfired Kitchen. Cakes, breads, pizza and pastries are made fresh each day in house and produced using the best local ingredients. Their shelves are packed full of local artisan foods to enjoy at home.
---
Leave review
There are no reviews yet. Be the first one to write one.
---
Nearby Experiences
Experiences

Accommodation

Dining

Cook & Shop

Meet the Makers