Good Food Ireland® Approved Since 2021
We stand over our recommendations. With exacting selection and regular review processes, we ensure a rewarding local Irish ingredient led experience. You can count on it!
Overview
Founded in 2011, Gourmet Food Parlour in Malahide is one of 6 fantastic restaurants under the Gourmet Food Parlour company. Each restaurant brings top quality food and customer service to the table. From dine in to a takeaway and click and collect along with catering, Gourmet Food Parlour ensures you enjoy good food in a convenient and relaxed way. Gourmet Food Parlour Malahide offers all of this and the added bonus of beautiful coastal views as you dine.
---
Dining
Dining at the Gourmet Food Parlour Malahide is all about enjoying delicious food prepared with fresh ingredients in a relaxed and fun environment. From morning to evening there are plenty of tasty options to satisfy you.

€€
The Gourmet Food Parlour Malahide is one of 6 sister restaurants located across Dublin and in Salthill in Galway. The company was started by businesswoman Lorraine Heskin in 2006. Lorraine's mission was to create a dining offering that provided freshly prepared locally inspired food at affordable prices with great customer service. With 6 restaurants now set up and thriving, the vision for Gourmet Food Parlour has been it's safe to say a raging success.
Gourmet Food Parlour in Malahide is one of the largest within the collection easily seating 100 inside and another 40 in the outdoor dining section. Like its sister restaurants, you'll experience a fun, lively and casual atmosphere when dining here.
The restaurant provides you with the opportunity to dine in the attractive outdoor garden or indoor at window seats that look out over the lovely sea views beyond. Their funky party booths are also very popular with families and also ideal for a girl's night out dinner with pals.
This vibe is also very much a part of the menu at Gourmet Food Parlour. Here, locally prioritised ingredients are used to create a range of delicious dishes across breakfast, lunch and dinner.
Some highlights include a stack of fluffy pancakes, a superfood salad to help give you that much-needed boost in the afternoon along with a selection of freshly made sambos including a tasty Turkey Reuben and a Grilled Goats Cheese Sandwich.
For something more substantial choose from a range of pasta and burgers along with that kick of spice from curry dishes and even a Cajun Chicken Quesadillas. The menu is also peppered with vegetarian and vegan options and also a kid's menu too. Everything created on the menu is made in-house including freshly baked bread, tray bakes and desserts ensuring you enjoy an authentic locally inspired meal.
---
Facilities
From private dining to takeaway and catering, the Gourmet Food Parlour food & drink offering is extremely accessible for customers who want a top-quality dining experience.
€€
Gourmet Food Parlour has a thriving catering service that caters for both private and corporate customers. Their catering offering has gained quite a reputation with clients including the Irish Olympic team. They cater to both small and large events, the perfect choice when you've got an upcoming family event or celebration.
The catering menu features the very best of the Gourmet Food Parlour's offering, including breakfast dishes, sandwiches, salads, hot dishes, desserts and more.
---
Sustainability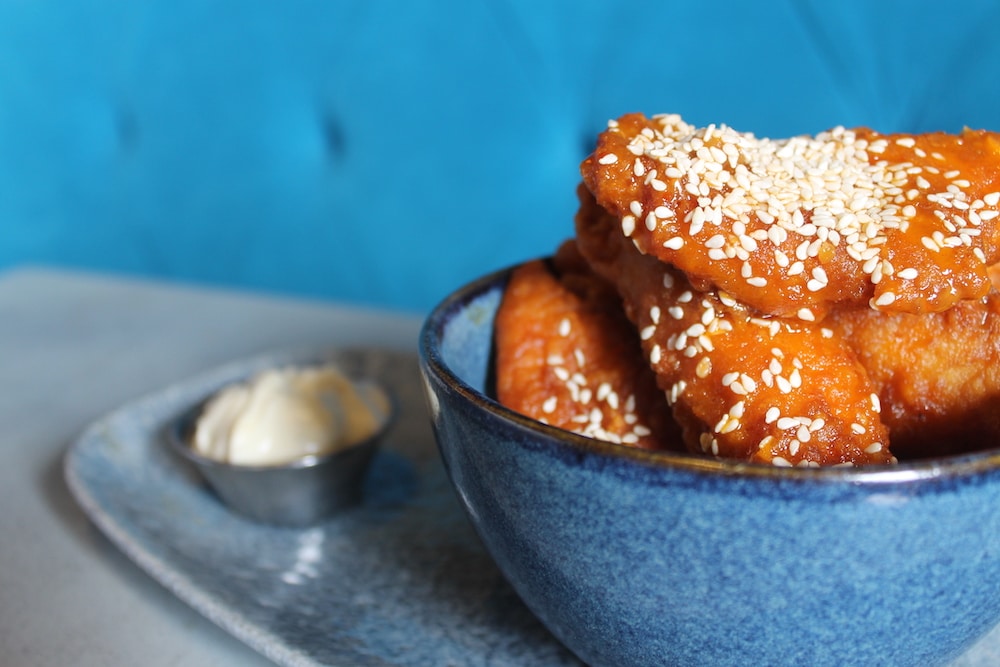 Recognising the immediate impact of the climate crisis on the locality, Gourmet Food Parlour has been very proactive in reducing down the company's carbon footprint. These engagements include using fully recyclable material in their takeaway packaging. Also, there are no plastic straws in sight!
For coffee lovers, Gourmet Food Parlour has also produced its own reusable coffee cups along with water bottles reducing down waste.
So far Gourmet Food Parlour has reduced its Carbon Footprint by 40%.
They also run comprehensive staff training courses and well-being initiatives. Ensuring that their dedicated staff are fully equipped for any eventuality.
---
Leave review
WHAT CUSTOMERS VALUED AND ENJOYED
There are no reviews yet. Be the first one to write one.
---
Nearby Experiences
Experiences

Accommodation

Dining

Cook & Shop

Meet the Makers