Good Food Ireland® Approved Since 2020
We stand over our recommendations. With exacting selection and regular review processes we ensure a rewarding local Irish ingredient led experience. You can count on it!
Overview
Located along the Grand Canal in Sallins, County Kildare, Lock 13 BrewPub, serves up pub grub favourites made with local ingredients as well as a wonderful selection of craft beers made on-site by the Kildare Brewing Company. The surroundings are cosy and welcoming and the views of the canal and its houseboats from the window seats are very picturesque. It is a perfect place to relax and unwind with good food, good drinks and good company.
---
Dining
Barry and Ola Flanagan have created a family-friendly gastropub overlooking the charming Grand Canal. When Barry and Ola were in Poland, they experienced a number of microbreweries which were attached to small pubs. Impressed by the setup, they started researching the brewpub business model.
In 2017, following an investment in a micro-brewery, Barry and Ola started Kildare's first brewpub and created Kildare Brewing at Lock 13. It is from here that they produce a range of craft beers using locally sourced roasted barley and amber malt.
Barry is a qualified beer sommelier and has expertly paired their craft beers with the restaurant dishes. Barry says "the ethos at Lock 13 is local food from the land matched with drink from the land".
€€
Lock 13 BrewPub offers a fresh food experience and the novelty of many styles of craft beer created on site. When dining at Lock 13 you can view directly into the brewhouse and observe the craft beer process in action. This should whet your appetite and when it comes to ordering, you will be guided by the knowledgeable staff on pairing beer with your food.
Don't fancy a beer? No problem! The Kildare Brewing Company also produces an Organic Wild Berry Kombucha, which is sold as a non-alcoholic fermented green tea beverage or as a drink or cocktail mixer.
There are loads of mouthwatering options on the menu. You are sure to find something to satisfy whatever your food mood. From light bites to belly-busting feasts there is plenty to choose from.
There's a creative twist with the dishes too in that the chef uses beer in some of the food. Choose the Lock 13 Club Sandwich made with lemon-scented Kildare Brewing Pale Ale marinated chicken or the Lock 13 toasted sandwich which is filled with ham marinated in whole grain mustard and the Kildare Brewing Lager. You'll also find on the menu Red Ale game jus, Weissbier mayo and freshly baked Baby Boom Milk Stout brown bread. They even put beer in some of the delicious desserts.
Lock 13 BrewPub is a fun place with a lively atmosphere and a lovely selection of food and drinks with creative twists. With its light-filled room, friendly service and warm welcome, it is a wonderful spot to spend a few hours eating and drinking well and taking in the beautiful views.
---
Sustainability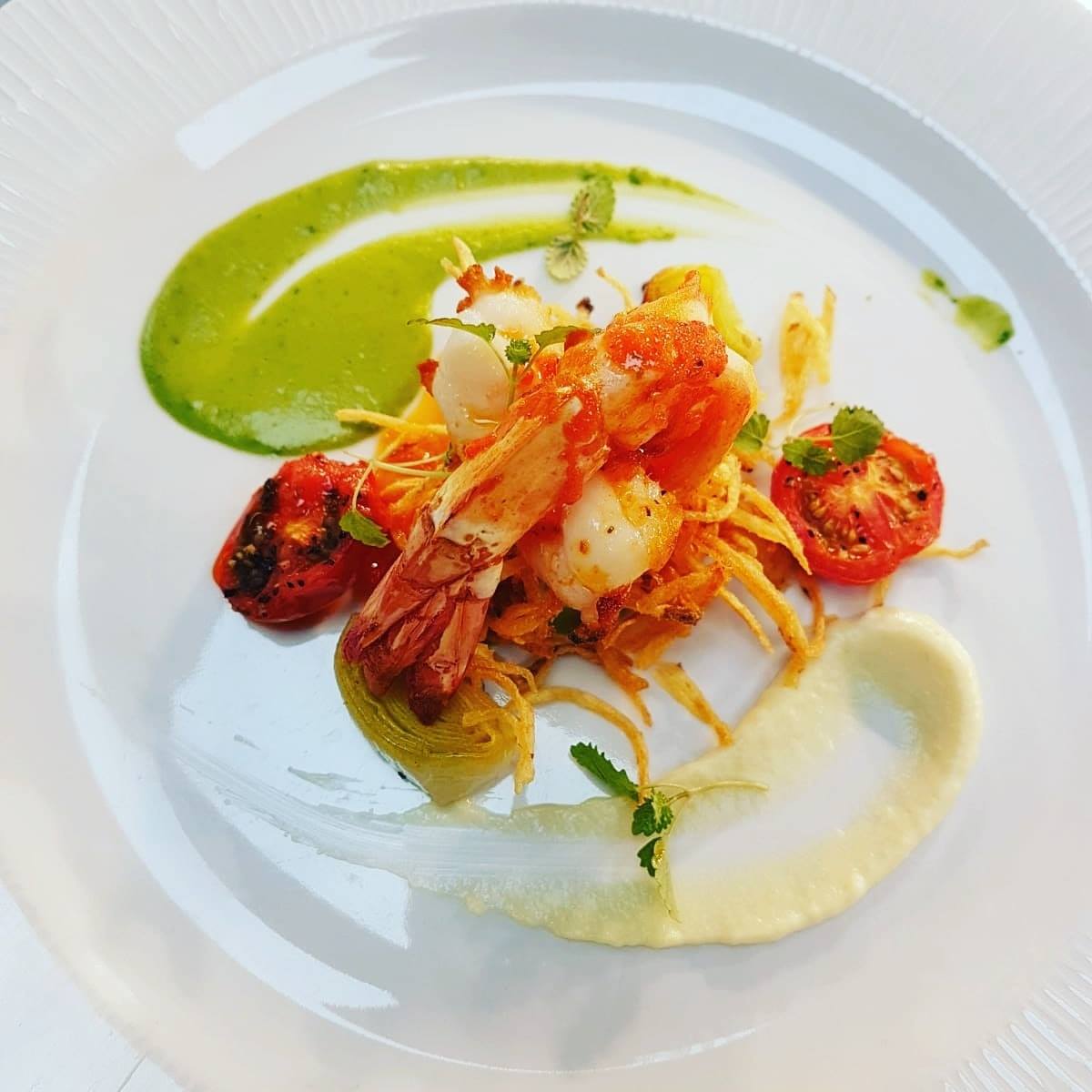 On the menus at Lock 13 BrewPub, you'll find that all the beef is 100 per cent Irish, fish is from sustainable sources and the ingredients are sourced locally when possible.
All the brewing is done on-site which reduces the carbon footprint and the beers are also packaged in kegs, bottles and cans in-house.
---
Leave review
There are no reviews yet. Be the first one to write one.
---
Nearby Experiences
Experiences

Accommodation

Dining

Cook & Shop

Meet the Makers