Good Food Ireland® Approved Since 2010
We stand over our recommendations. With exacting selection and regular review processes, we ensure a rewarding local Irish ingredient-led experience. You can count on it!
Overview
On the Pig's Back has a reputation that precedes it. Owner Isabelle Sheridan has long been known in the English Market in Cork for her flagship stall selling homemade deli items from her native France and a whole host of cheeses from Ireland. Her venture to Douglas has provided a well-stocked Deli and Cafe which echoes the ethos of a lady who was always well ahead of her time. This establishment is tucked away off the beaten track in Patrick's Woollen Mills. An unusual location for a gourmet's delight – but well sought out by food lovers from Cork and beyond.
---
Dining
On The Pig's Back, Deli & Cafe opened in Douglas in Cork in 2009 and sells artisan food as well as serving lunch in the cafe. The cafe is also the site for food tastings and special events, such as art exhibitions and concerts. It truly is a hub in the heart of the community.
€€
On The Pigs Back Cafe serves food that is simple and lets the ingredients shine. The daily homemade soup always has a vegetable slant. Follow it with a local cheese or charcuterie plate with pickles and bread, or a crusty baguette from the local bakery stuffed with whatever you fancy. Hot plate choices include rich home-baked quiches and savoury tartlets or French Tartine, a version of cheese on toast, on sourdough. All dishes come with house salads and organic local leaves.
For those with a sweet tooth, the rhubarb or apple tart with proper puff pastry is deliciously comforting and there are desserts and cookies from many artisan producers.
Wines come from France, with an especially good selection from the Loire Valley where Isabelle's grandparents lived. House wines are available by the glass and you can also enjoy some Normandy cider. Non-alcoholic options include Ballycross juices, an extensive choice of teas and fresh coffees and hot chocolate too.
If you are here in summer, grab a cafe table outside on the small paved terrace and enjoy the sunshine as you dine on your delicious lunch.
This cafe has gone from strength to strength since opening. The indoor seating area has doubled in size from an extension into the unit next door. So now there is plenty of room to sit back and enjoy some good wholesome food made with the finest artisan produce.
---
Sustainability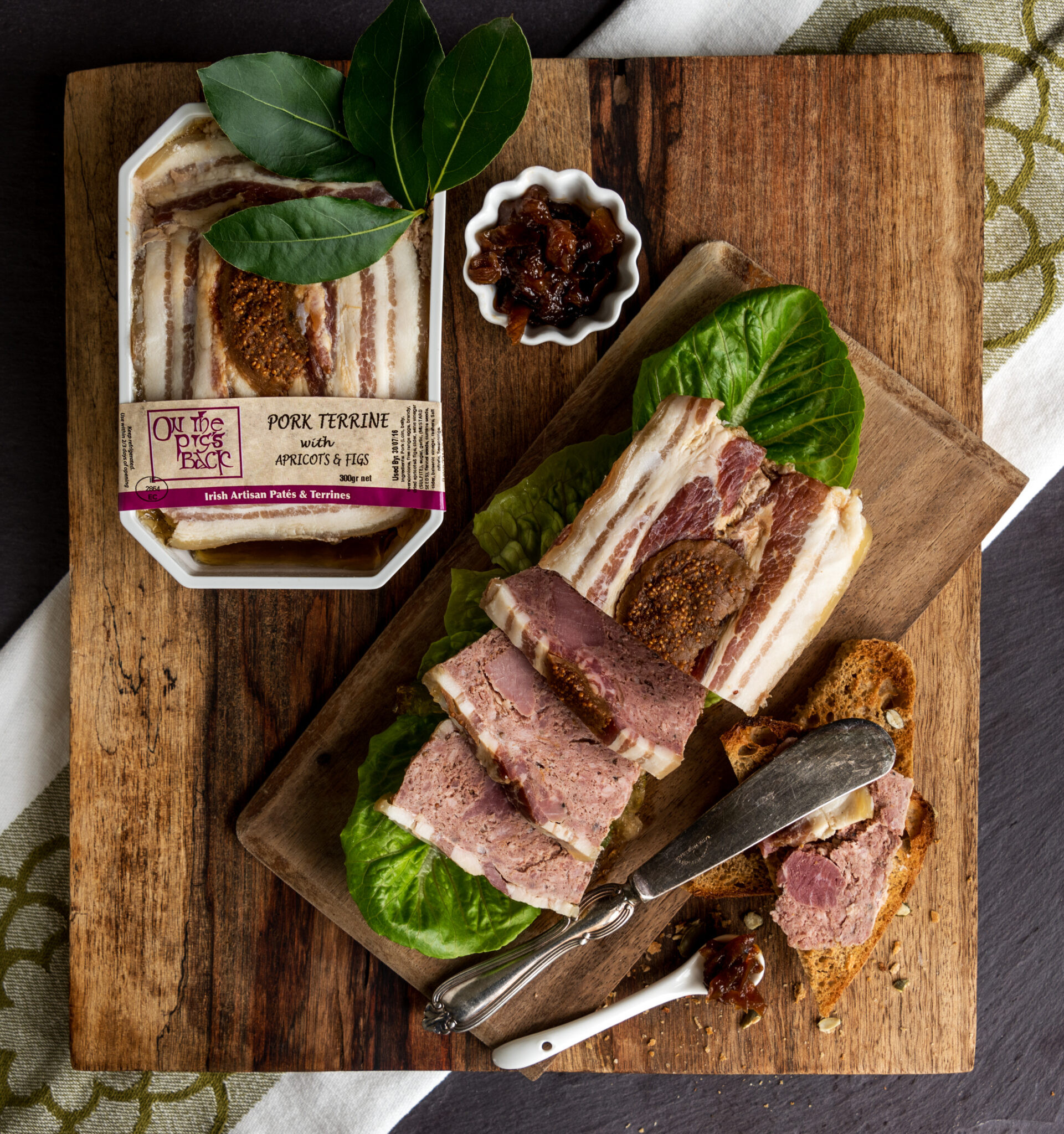 On The Pig's Back champions Irish food and local produce and sources seasonal, organic ingredients where possible.
---
Leave review
There are no reviews yet. Be the first one to write one.
---
Nearby Experiences
Experiences

Accommodation

Dining

Cook & Shop

Meet the Makers