Good Food Ireland® Approved Since 2008
We stand over our recommendations. With exacting selection and regular review processes we ensure a rewarding local Irish ingredient led experience. You can count on it!
Overview
Isabelle Sheridan set up On The Pig's Back in Cork's gourmet English Market in 1992. Soon, her original stall in the market became too small and she relocated to a larger space, which is now a flagship place to shop for market visitors. The stall is laden with home cooked meats, artisan charcuterie, French and Irish cheeses, freshly baked breads and a whole host of delicious delicacies made by Isabelle herself.
---
Dining
Everyday the counter hops and buzzes with a lively queue and the staff are on hand to offer slivers and tastes of produce if you're not quite sure what you want. Most people aren't – the choice is overwhelming and it's almost a dead cert you'll go away with more than you planned to buy.
€€
These days, the highlight of the beautifully displayed and well-stocked counter at On The Pigs Back in the English Market is the vast array of home-produced Irish farmhouse cheeses that take up almost three-quarters of the fridge space. Isabelle has always been a staunch supporter of Ireland's artisans and her Irish-produced foods don't stop at cheese.
In this treasure trove of a stall you can find home-cured charcuterie, fabulous handmade fresh sausages from Rosscarbery and Wexford, Fillegan's wonderful local artisan preserves, chutneys, jams and dressings, and much, much more.
Isabelle sources all her stock directly from the farmer or producer and, this way builds up a solid working relationship with them in order to get their products at the best and in optimum condition.
This personal connection, Isabelle believes, is essential to getting the quality she insists on. Her ethos is simple: there is no point in getting something, not at its best – it gives a bad representation of the product and her customers won't buy it anyway. Based on this philosophy, one thing you can be absolutely sure of here is that every item has been chosen with love and care, and produced with a passion to match.
Another boon is the seasonal aspect; if you are going to find the first Irish asparagus, samphire, or wild garlic anywhere, it will most definitely be here, perched atop the glass counter, waiting to be snapped up. Get in quick though – these items never sit there for long.
All these years later, Isabel is still working as hard as she ever did to maintain standards and choice. This marvellous French cook still rises early to make her own pâtés and rillettes from West Cork pork, silky smooth terrines with fresh duck and goose from Cork farms, and traditional French jambon persillé – a beautiful mould of chopped ham speckled with fresh parsley in savoury meat jelly.
The takeaway service here is popular with city workers and market-goers. You can grab a sandwich on a crusty handmade baguette or enjoy homemade, freshly baked pizza with a selection of toppings on a sourdough pizza base. A choice of quiches made with Isabelle's buttery pâté brisée pastry and served in slices makes for a delicious quick lunch.
It's fair to say that Isabelle Sheridan is an icon of the Irish food scene and On The Pig's Back is one of Cork's – and indeed Ireland's – superstar food haunts. The English Market wouldn't be the same without it.
---
Sustainability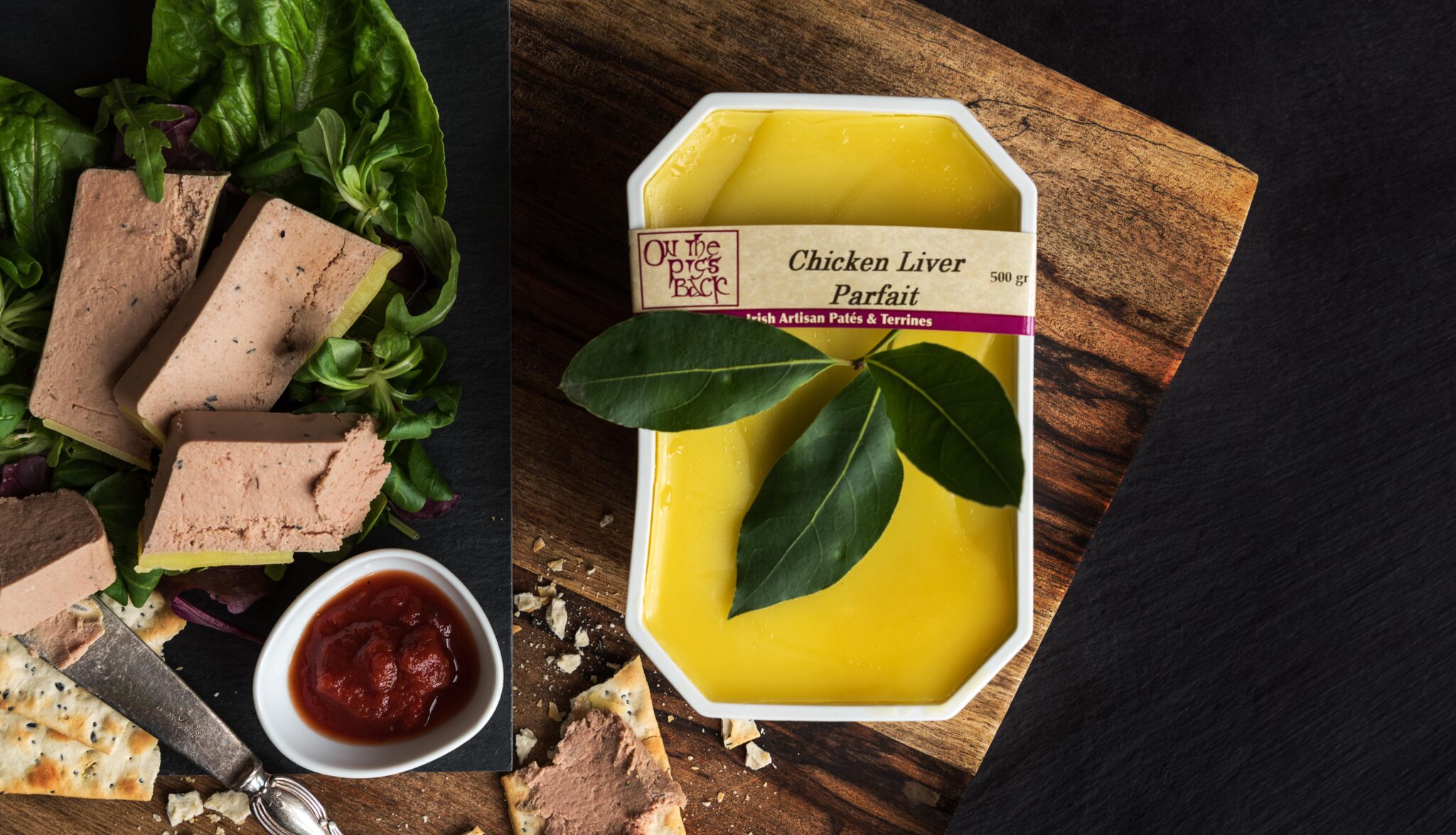 On The Pig's Back champions Irish food and local produce and sources seasonal, organic ingredients where possible.
---
Leave review
WHAT CUSTOMERS VALUED AND ENJOYED
Gift hamper
Bought a hamper for xmas just asked them to make one up. Picked it up Xmas eve and my son was delighted with it. Beautiful presentation and beautiful products inside. Will definitely get again . Thank you
---
Nearby Experiences
Experiences

Accommodation

Dining

Cook & Shop

Meet the Makers