Good Food Ireland® Approved Since 2015
We stand over our recommendations. With exacting selection and regular review processes we ensure a rewarding local Irish ingredient led experience. You can count on it!
Overview
Sourcing fish and shellfish from the boats at nearby Union Hall, smoked salmon from the smokehouse in the village, and locally produced ingredients from the surrounding area means the food at The Church Restaurant will not disappoint. With all breads, baking and desserts also made on the premises, delectable dining in incredible surrounds is what The Church Restaurant in Skibbereen, Cork, is all about.
---
Dining
Having started her own business at The Church Restaurant in Skibbereen in the early 2000s, Regina Daly saw it burned to the ground in a disastrous fire in 2006. The restaurant, set in an old Methodist church dating back to 1833, remained closed for three years while Regina picked herself up, dusted herself off, and started all over again.
Completely renovated and lovingly restored, The Church Restaurant was relaunched in 2009 in the height of the recession – why not? We wonder just how she did it!
"It was heartbreaking," she says of the fire that came from a neighbouring building and completely gutted her business. "Afterwards, I just thought if I could leave it for a while and let the worst pass we might survive." And survive she has done, and now her business is bigger and better than before.
€€
The Church Restaurant has a delightful outdoor cobbled, walled and gated courtyard with outdoor seating which leads to the church porch entrance. For the interior, Regina searched high and low for reclaimed pieces to give the dining space an authentic feel and keep the clerical theme of the building. The spectacular, fully-restored stained glass window in the rear wall dominates the restaurant and heads up the attention to detail which has been paid in every respect to the interior furnishings.
The ground-level dining room and galleried upper level both share the stained glass window aspect. A reclaimed French dark wood staircase takes you up to the gallery. A pulpit from 1880 came from St James' Church in Lancashire in the UK. Big crystal chandeliers light the space. Regina has thought of everything possible to make this space beautiful. Celestial even.
In food terms, Skibbereen is in the heart of West Cork, where local produce abounds. Regina sources fish and shellfish from the boats of nearby Union Hall and smoked salmon from the smokehouse in the village. A local butcher provides black pudding. Sausages are from Clonakilty and eggs from Castlehaven, both a short distance away, which means you get a great West Cork breakfast at The Church Restaurant.
The daytime menu includes sandwiches, salads and soup, along with hot dishes and great value main course specials. There's plenty for kids too with the Kid's Corner menu of hot dishes and small sandwiches.
Regina is a chef as well as restaurateur. While most of her time is spent front of house, she has no issue with stepping into the kitchen when necessary and her standards are extremely high. She comes from a farming background where good home-produced and home-cooked food and farmhouse baking always featured. It's a great ethos to bring into her own business.
At night, the lights go down, and the gear goes up. The dining option is an elegant à la carte selection. Here you'll find prime Hereford steaks from the Cork region, the best local fish and seafood, and a terrific selection of Irish farmhouse cheeses.
Exquisite cooking skills, beautiful presentation and a good balance of flavour and texture shine from each plate. A considered and concise wine list matches the dishes and a selection of craft beers and ciders are also on offer.
The Church Restaurant serves a local population and many visitors during the summer season. It's a destination restaurant that always plays a large part in the annual Taste of West Cork Food Festival and other food events in this thriving foodie town. The dining experience here is one to be savoured in a region famous for its artisan produce culture.
---
Sustainability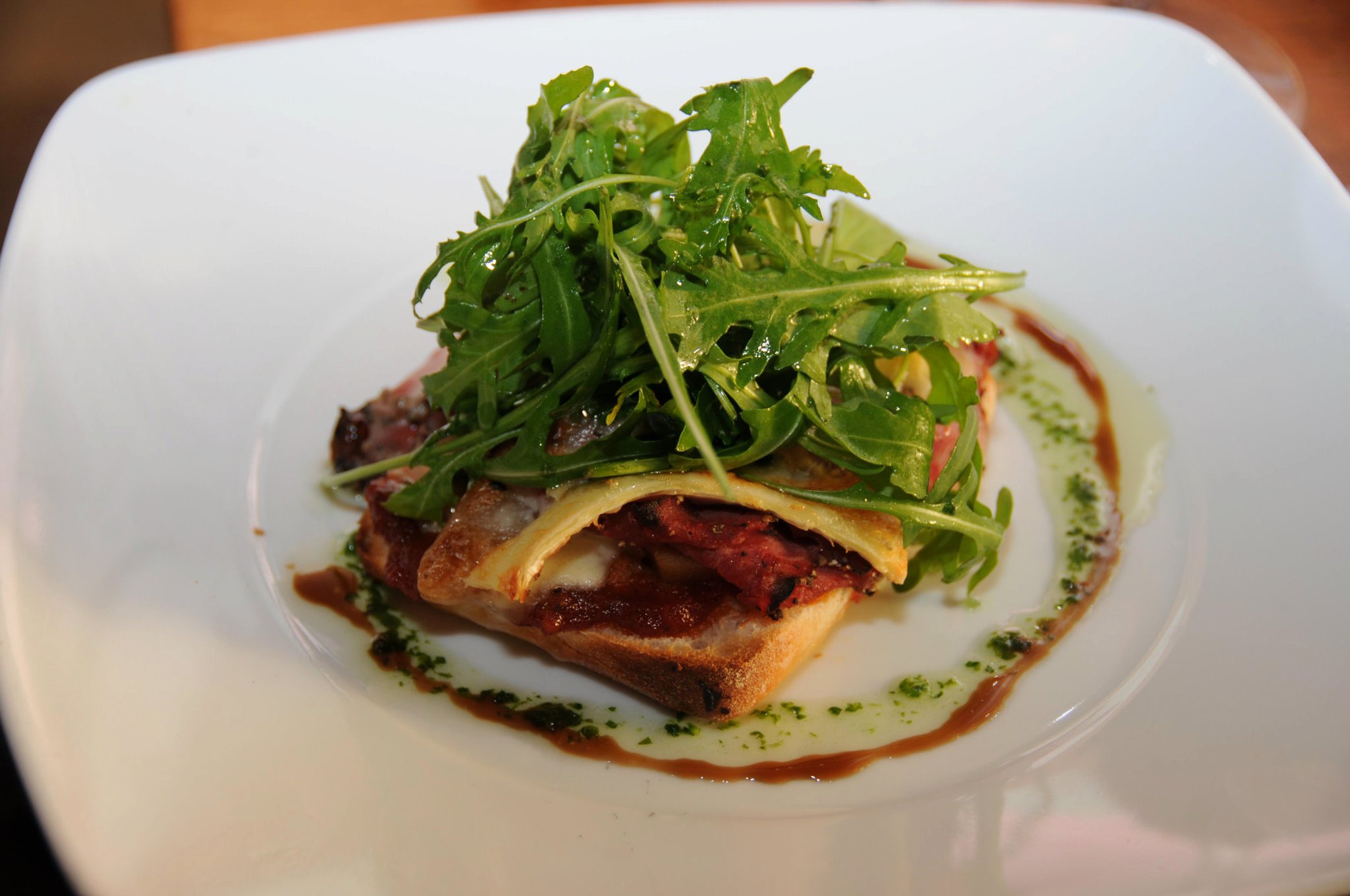 The Church Restaurant serves a variety of locally sourced produce. All the meat served is of Irish origin and purchased in the local butcher shop. Fresh fish comes from local shores and vegetables are purchased daily from local suppliers.
---
Leave review
There are no reviews yet. Be the first one to write one.
---
Nearby Experiences
Experiences

Accommodation

Dining

Cook & Shop

Meet the Makers