Good Food Ireland® Approved Since 2018
We stand over our recommendations. With exacting selection and regular review processes we ensure a rewarding local Irish ingredient led experience. You can count on it!
Overview
Aileen and Patrick Hanley, proprietors of The Strand Cahore, are dedicated to bringing the best flavours to the plate and have scoured the country for great tasting ingredients. These include a wonderful herb-crusted rack of Kerry lamb – Kerry lamb graze on heather and grasses giving their meat an irresistible flavour – a simple yet carefully constructed dish that goes back to basics and goes down a treat with diners.
---
Dining
The Strand Cahore is the realisation of a long-held dream for proprietors Aileen and Patrick. This stunning eatery sits atop a hill facing out towards the great Irish Sea, just outside the quiet seaside village of Ballygarrett, Co. Wexford.
€€
Having both gained extensive experience in the food and hospitality industry, Aileen and Patrick had spent five years looking for the perfect location and property to realise their dream of opening their own establishment. Constant searches kept bringing their attention back to a pub located on Cahore Pier that had a lot of potential.
Aileen and Patrick trusted their intuition and took over the business in January 2018. Having been based in Co. Kerry, the couple moved their family to Wexford to begin their new and exciting endeavour. Thus, The Strand Cahore came to be.
It's Aileen and Patrick's experience in the food and hospitality industry that makes dining at The Strand Cahore truly exceptional. They've put their hotelier stamp on the place. Visitors are greeted warmly and there is always a display of fresh flowers in the entry and it is these small, thoughtful touches that keep visitors coming back for more.
The decor and ambience of The Strand Cahore is influenced by that of a traditional Irish Pub, inviting locals or passers-by to sit back and relax in comfort with a good pint or glass of wine while they enjoy a meal of delicious local fare.
When talking with the couple, you cannot help but be wowed by their passion and enthusiasm for showcasing the best Irish food in their cosy pub. They place their food offering at the heart of their operation. Aileen has undertaken extensive cookery courses to further her knowledge all things food related.
During her studies she took to heart some advice given to her by renowned chef John Desmond, who encourages the use of a maximum of seven ingredients per dish. Moreover, both Aileen and Patrick believe in the power of food in evoking pleasant memories and nostalgia from home. Both these sentiments motivate and influence the food offering at The Strand Cahore.
So, what can visitors expect from a meal at The Strand Cahore? Aileen and Patrick are dedicated to bringing the best flavours to the plate and, so, have scoured the country for great tasting ingredients. For example, you can get a mouthwatering Macamore buffalo burger served up with Knockanore cheese and a homemade apple and raisin chutney, accompanied by boiled baby potatoes.
I
t goes without saying that due to its seaside location, seafood has a special place on the menu at The Strand Cahore. People come from near and far for the delicious Castletownbere crab dishes, while locally-caught Dover sole from Kilmore also features on the menu.
Sweet treats like the irresistible organic chocolate pot with shortbread or fresh fruit trifle are just the things to finish off a meal expertly prepared by the team at The Strand Cahore. A strong kitchen team has also contributed to the success of The Strand Cahore. Each chef brings their own flair and expertise that results in harmonious and balanced flavours in each and every dish. Everything on the menu is made from scratch including an Ireland-first: Macamore buffalo stock.
While Aileen and Patrick have created a recipe for success with their seaside venture, carefully writing their owns menus, they're not resting on their laurels. The couple hopes to add to the experience of The Strand Cahore by offering accommodation in the next few years.
Whatever the future may hold, it's clear that a knack for hospitality and a passion for good food is a winning combination when it comes to The Strand Cahore.
---
Sustainability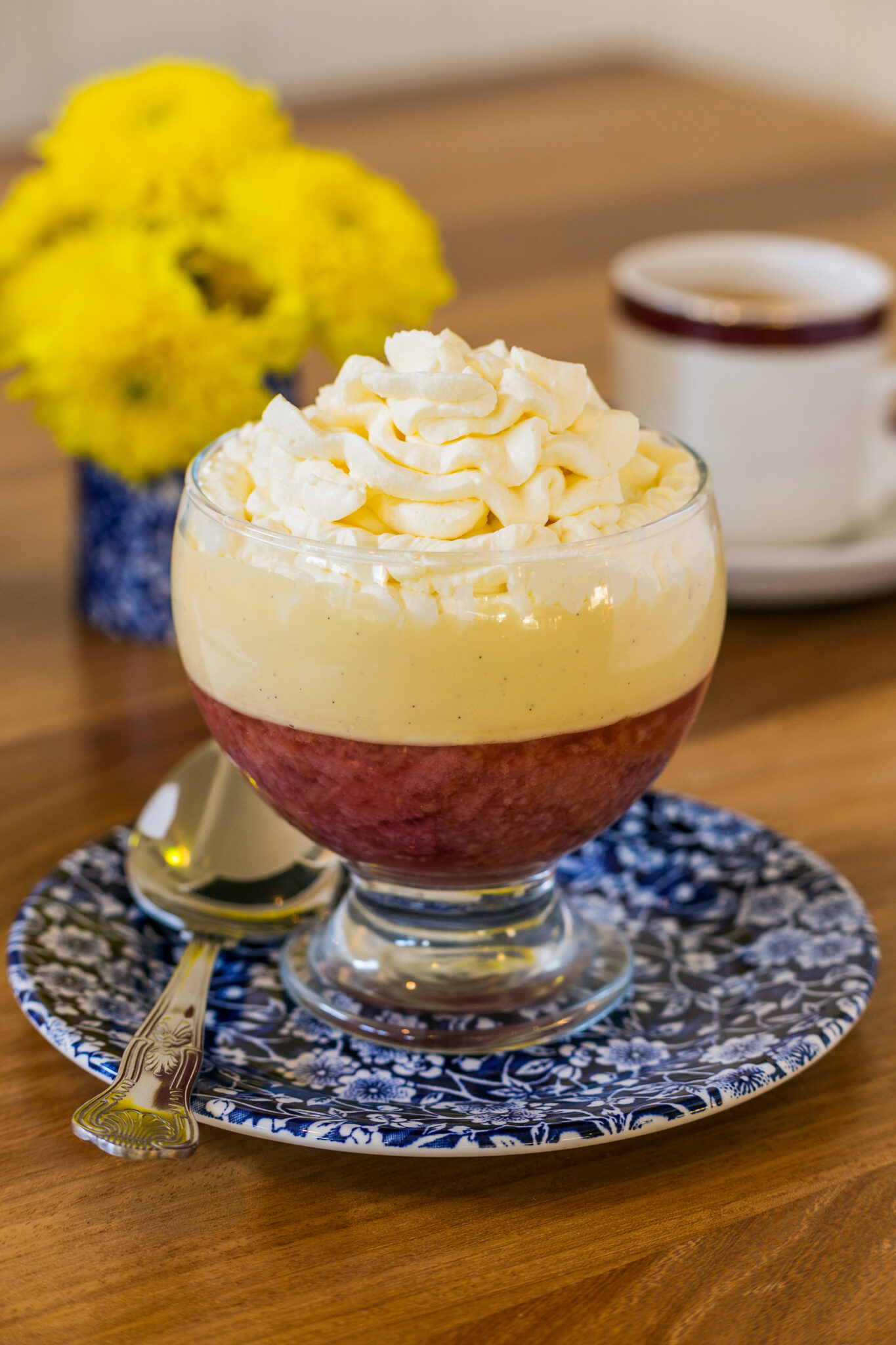 At The Strand Cahore, ingredients are carefully and sustainably sourced, with owners Aileen and Patrick scouring the country for the finest local produce.
The Strand Cahore use compostable material in their establishment including 100% compostable takeaway coffee cups.
---
Leave review
There are no reviews yet. Be the first one to write one.
---
Nearby Experiences
Experiences

Accommodation

Dining

Cook & Shop

Meet the Makers