Good Food Ireland® Approved Since 2020
We stand over our recommendations. With exacting selection and regular review processes we ensure a rewarding local Irish ingredient led experience. You can count on it!
Overview
In essence, Woodruff Stepaside brings seasonal and natural ingredients to your plate in a stylish yet earthy manner. This boutique restaurant has been charming locals and visitors to Stepaside Village since it opened in 2019.
---
Dining
It's all about seasonality at Woodruff Stepaside. Menus are changed weekly and are directly influenced by what ingredients are available at any given time of the year. Expect to enjoy a number of exciting culinary techniques when you dine here from fermenting to smoking and much more.
€€€
Located in the beautiful village of Stepaside, South Dublin, Woodruff since opening in 2019 has been making its mark on the Dublin food scene with their refreshing take on providing an authentic local food experience for their customers.
Upon entering you'll be welcomed with the fresh aroma of dried Woodruff which is an edible herb that is found in abundance on the forest floor and gives its name to the restaurant. This immediately brings forth an earthy atmosphere that ties together the ambience of the restaurant with local and seasonal foods that are of such an inspiration. This theme is seen throughout the restaurant from the decor to the exciting plating. Don't be surprised to find your dish served to you on a beautiful seashell or even re-purposed wood. Even the normal dinnerware sets are elevated here and come in a number of quirky designs and shapes. Another tangible link back to the ever changing landscape from which we receive our ingredients from.
Business owner Colm Maguire leads an expert team all of which from front of house to the busy kitchen provide an exemplary dining experience for customers. Moreover, the kitchen team are not afraid to experiment and play with flavours and ingredients. You'll often find jars of pickled and fermented foods within the kitchen along with a shoulder of lamb being smoked for the upcoming dinner service. Everything here is made from scratch and cooked fresh in house.
Each visit to Woodruff will provide you with a new and exciting array of dishes as the menu is changed each week in keeping with a seasonal ethos. Menus feature a selection of seafood, game, meat and vegetarian options. Standouts include Smoked Lough Neagh Eel, Carlingford Oysters and Wicklow Venison Loin to name but a few. All dishes are served with a fantastic selection of complimentary flavours and ingredients created from a number of culinary techniques.
Woodruff Stepaside successfully connects diners with the landscape in which all their wonderful ingredients come from. You'll be guaranteed of an enriching dining experience that will entice you back to enjoy another sojourn at this charming restaurant.
---
Sustainability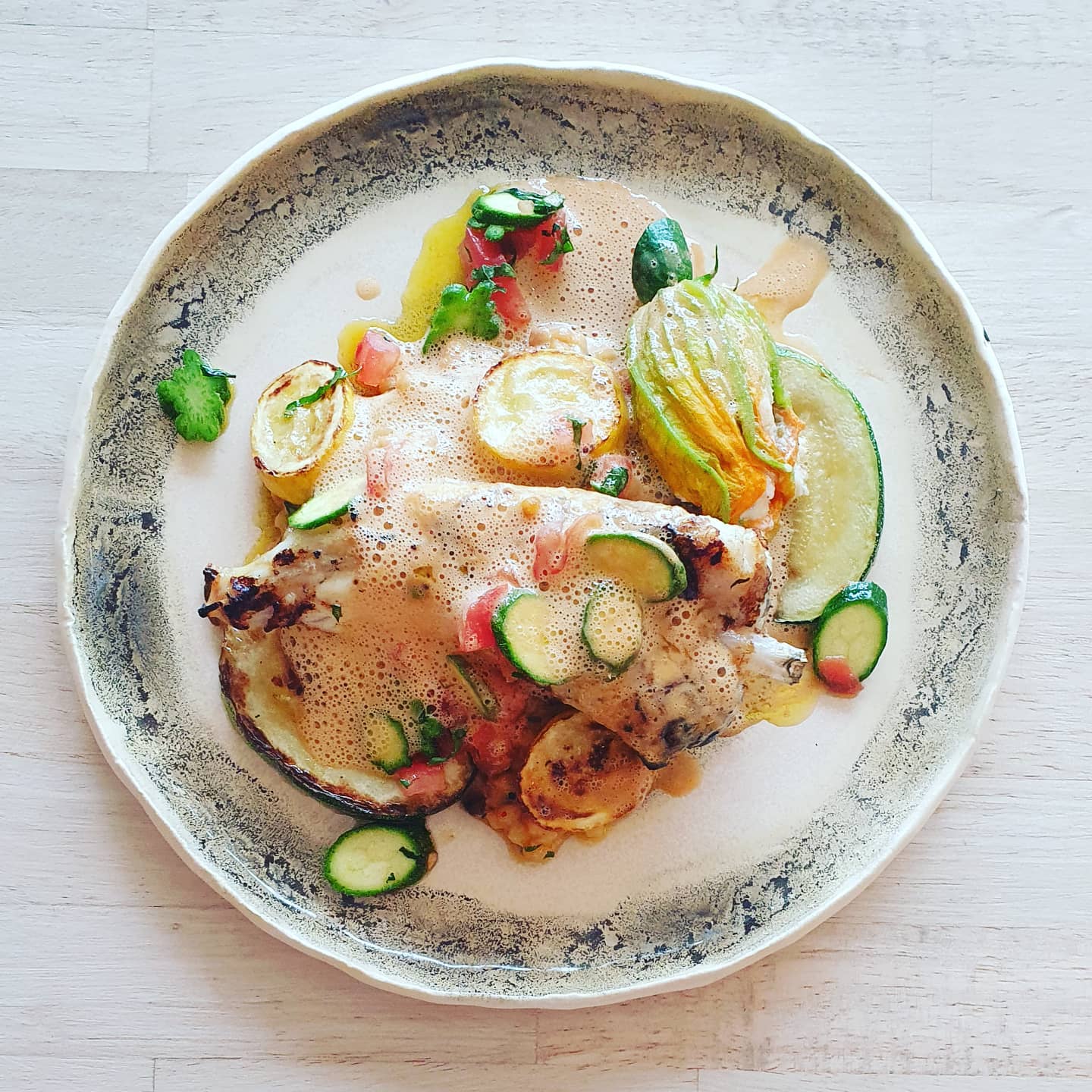 The menus at Woodruff change each week in keeping with seasonality and what ingredients are readily available. Fresh foraged ingredients from the local landscape also often appear on the menu. You're guaranteed a low food mileage experience.
---
Leave review
There are no reviews yet. Be the first one to write one.
---
Nearby Experiences
Experiences

Accommodation

Dining

Cook & Shop

Meet the Makers