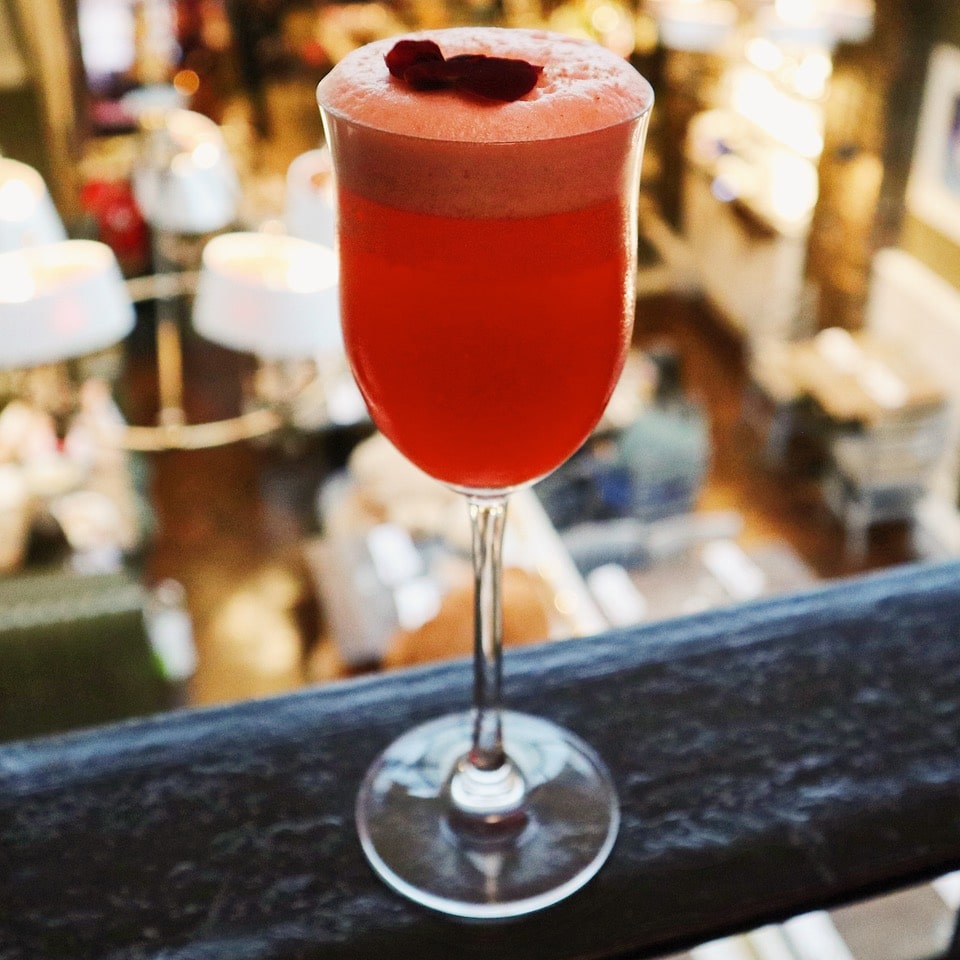 As the party season heats up, John Wilson turns his attention to delicious Christmas cocktails, shaken and stirred.
Christmas Cocktails With An Irish Twist
Ask a group of friends to name their favourite cocktail, and you're as likely to get as many different answers as there are people gathered. With this in mind, I asked six Good Food Ireland members to share their favourite festive cocktail recipes.
The results vary from fresh and fruity to rich and comforting, ensuring a selection that will suit everyone's tastes.
None of these cocktails should prove too challenging for the rookie mixologist, although you may have to drop into a specialist off-licence or shop online to source some of the ingredients. Cocktail-making can be great fun, so during the holiday season, try to involve friends and family – although beware of competitive mixology and tasting….
GIN MARTINI COCKTAIL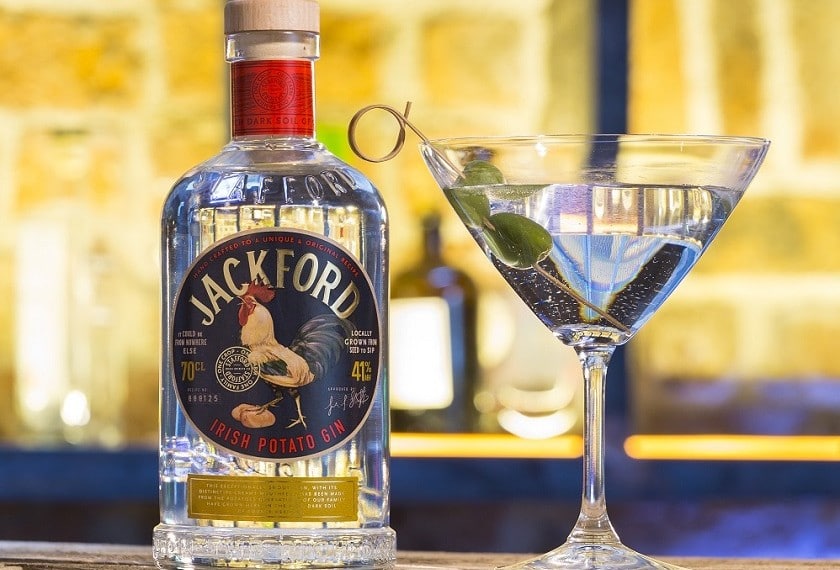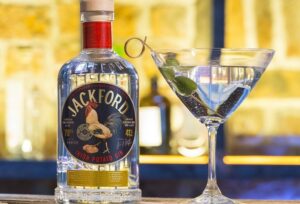 Make a classic martini cocktail by mixing the rich earthy flavour of Jackford Irish Potato Gin and dry vermouth.
Ingredients
50ml Jackford Irish Potato Gin
15ml Dry Vermouth
Method
Chill the glass with ice & 5ml of Vermouth. Add remaining Vermouth & Gin to a mixing jar and stir.
Discard contents of glass, fine strain. Garnish with an Olive/Lemon twist.
Bourbon Stout Flip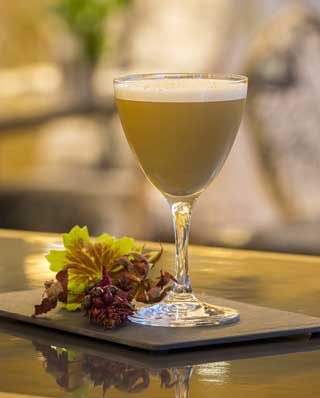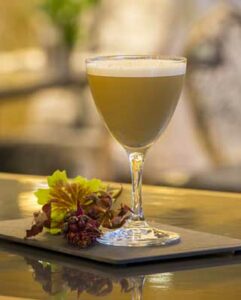 The Merrion Hotel in Dublin provided us with a simple but very delicious recipe that is perfect for those cool winter evenings by the fire.
Ingredients
15ml sugar syrup
50ml Woodford Reserve Bourbon
50ml Guinness
1 whole egg
Method
Add all ingredients to the shaker and, using a hand blender, blitz the ingredients for 3-4 seconds. Add ice to the shaker and shake hard. Double strain into an Irish coffee glass and garnish with grated nutmeg.
This cocktail can also be served hot; repeat the method above, but instead of shaking with ice, steam all ingredients in the shaker, being careful not to cook the egg!
Amaretto Sour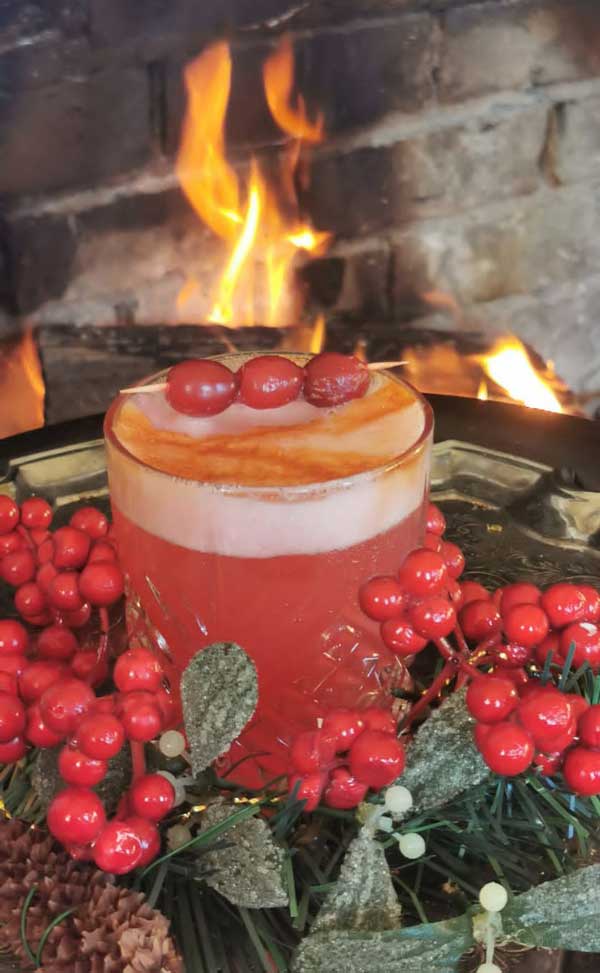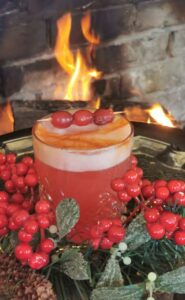 Visitors to Ballymaloe House and restaurant in Shanagarry in East Cork can treat themselves to the Ballymaloe festive Amaretto Sour.
Ingredients
50mls Amaretto
40mls Lemon Juice
1 Egg White
2 Teaspoons of Cherry syrup
Garnish with cherries on a cocktail stick
Method
Add Amaretto, lemon juice, egg white and cherry syrup to a shaker and dry shake for 5 seconds. Add ice to the shaker and shake for a further 10 seconds. Double strain into a whiskey glass over ice. Garnish with cherries on a cocktail stick and splash a dash of Angostura Bitters over the foam.
View Our Christmas Gifts
Spiced Winter Gin & Tonic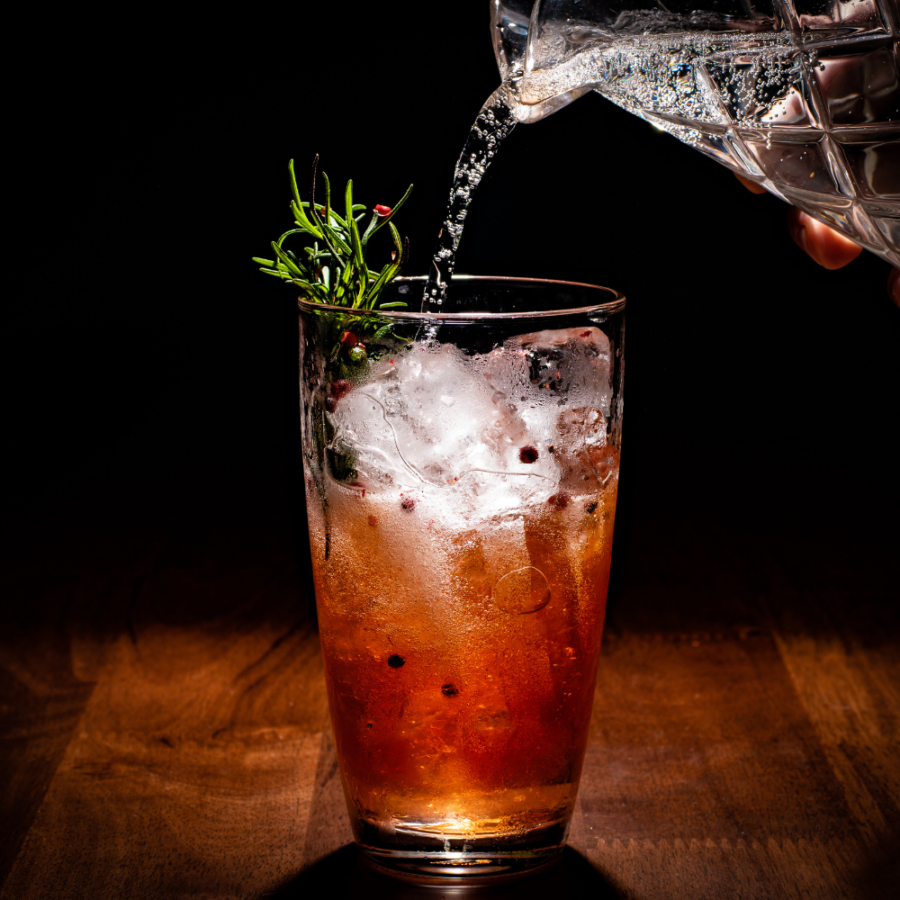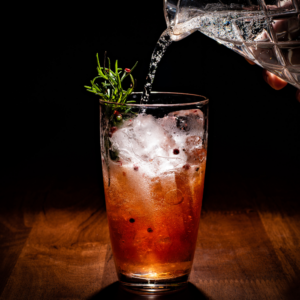 Hayfield Manor in Cork gives the classic gin and tonic a zesty spicy twist that will have your guests guessing the magic ingredients.
Ingredients
40ml Glendalough Gin
20ml Irish Mist
10ml Cinnamon
10ml pumpkin spice
15ml lemon juice
15ml port
Indian tonic water
Method
Combine the first six ingredients in a shaker or glass. Top up with tonic water to taste and garnish with a slice of lemon studded with a clove.
Ballykealey Spice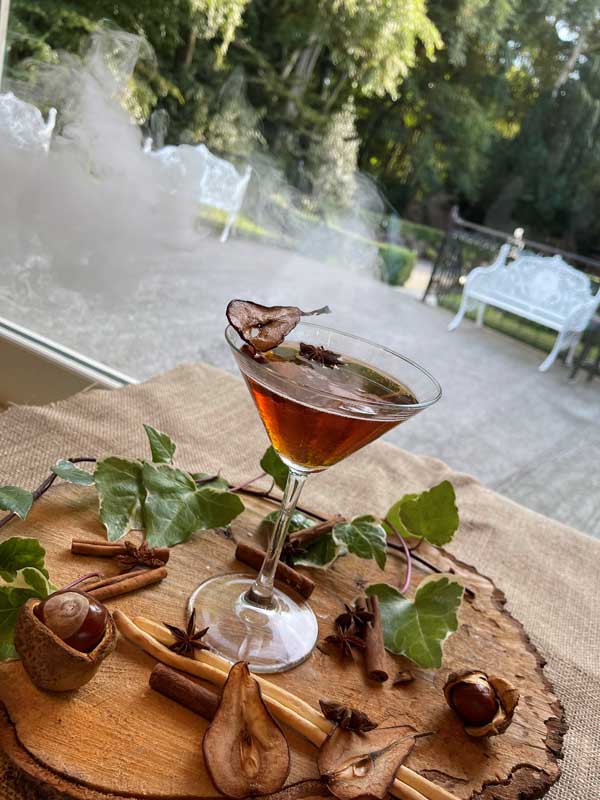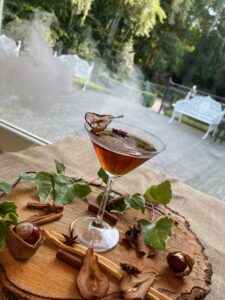 Ballykealey House in Co. Carlow provided us with two cocktails created by their mixology team of Tommy Dunne, Laura O'Neill and Wiktoria Boratyn.
Ingredients
25ml Black Tears spiced rum
25ml Galliano
25ml Amaretto
12 ½ vanilla syrup
2 dash aromatic bitters
Method
Simply add all ingredients to a shaker with plenty of ice, shake and strain into a martini glass. Garnish with star anise, a slice of dried pear and a cinnamon stick.
Ballykealey Iceberg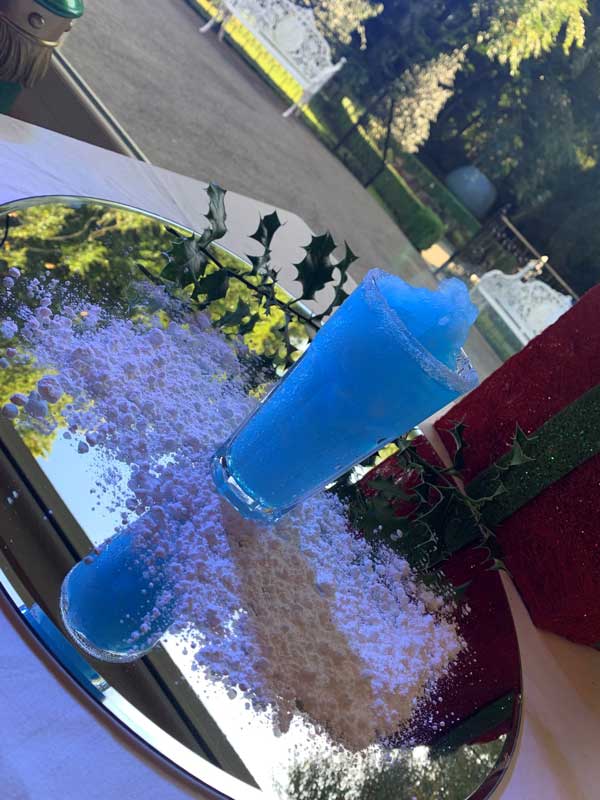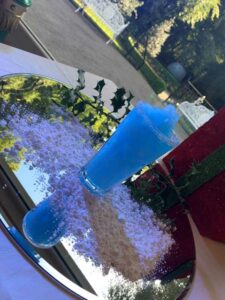 A dramatic drink with a bubbly base, courtesy of Ballykealey House in Co. Carlow.
Ingredients
50ml gin
50ml Curacao
25ml cane syrup
25ml Prosecco
Method
Put the first three ingredients into a blender with ice or into a shaker filled with small ice cubes. Shake and pour into a tall glass, with a sugared rim. Top up with chilled Prosecco.
Yuletide Fizz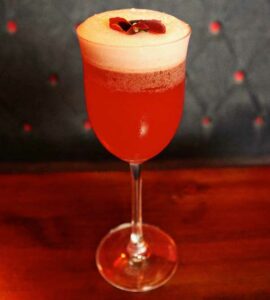 A favourite at Pacino's restaurant in Dublin, this is a simple Christmas
classic.
Ingredients
The white of an egg (or a dash of aquafaba if vegan)
20ml fresh lemon juice
10ml Irish honey
30ml Sloe Gin (We like Glendalough or Elephant Gin)
10ml Oloroso or cream sherry
2 dash orange bitters (optional)
Sparkling wine, such as Prosecco
Nutmeg
Method
Place the first six ingredients with ice in a cocktail shaker and give it a good shake. Strain into a chilled flute or small wine glass. Top with a generous glug of sparkling wine and a grating of fresh nutmeg.


Explore & Book
Food & Drink Experiences
Luxury Overnight Stay and Afternoon Tea for Two at the Grand Central Hotel

What You'll Get Luxury overnight accommodation for 2 in the Grand Central Hotel Belfast, including afternoon tea in the Observatory – 'Irelands highest cocktail bar' Stay in a Deluxe Bedroom with views over the city, and enjoy a full Irish...

Wild Atlantic Distillery Tour & Tasting

What You'll Get Witness the magic of distilling with a visit to Wild Atlantic Distillery located in the north-west of Ireland. Brian and Jim, your hosts will give you a warm welcome with a complimentary drink waiting at your arrival. Following this,...