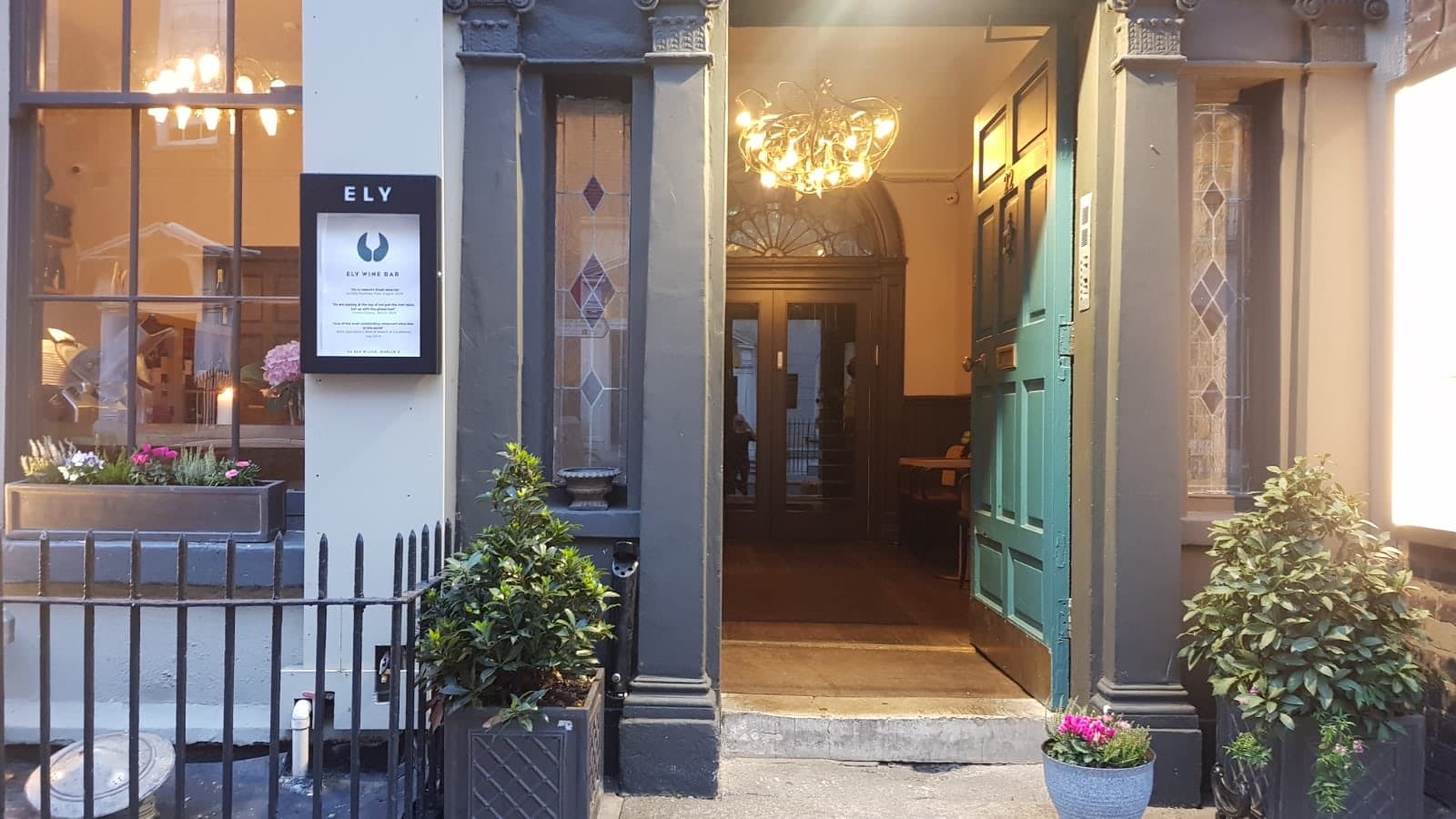 ELY Wine Bar, Dublin
21 years on, Ely Wine Bars are still as relevant and exciting as ever. John Wilson raises a glass to the Robsons, wine bar pioneers and standard-bearers for exceptional wine experiences in Ireland.
It is sometimes hard to remember back to December 1999 when Michelle and Erik Robson first opened a wine bar in Ely Place. In those days, you took your life in your hands ordering a glass of wine in a pub. If you were lucky, you were offered a quarter bottle of inexpensive highly-sulphured wine sold at an extortionate price. If you were unlucky you were served a glass from a bottle that had been opened a month earlier and now tasted mainly of vinegar. Real wine bars simply didn't exist.
The Robsons' idea was simple but revolutionary at the time; serve fine wines by the glass, with or without food. "From the start, we offered Lustau sherry, Bollinger champagne, burgundy, even gewürztraminer by the glass," Erik tells me, "and customers were able to try the wines before they bought them. Before that, you had to make a verbal contract with a restaurant that you would order a three-course meal before you could get a glass of wine." They also used high-quality glasses and decanters and offered platters or charcuterie and cheese, as well as more substantial dishes. In a social world dominated by very male pubs, Ely offered an alternative that proved very successful.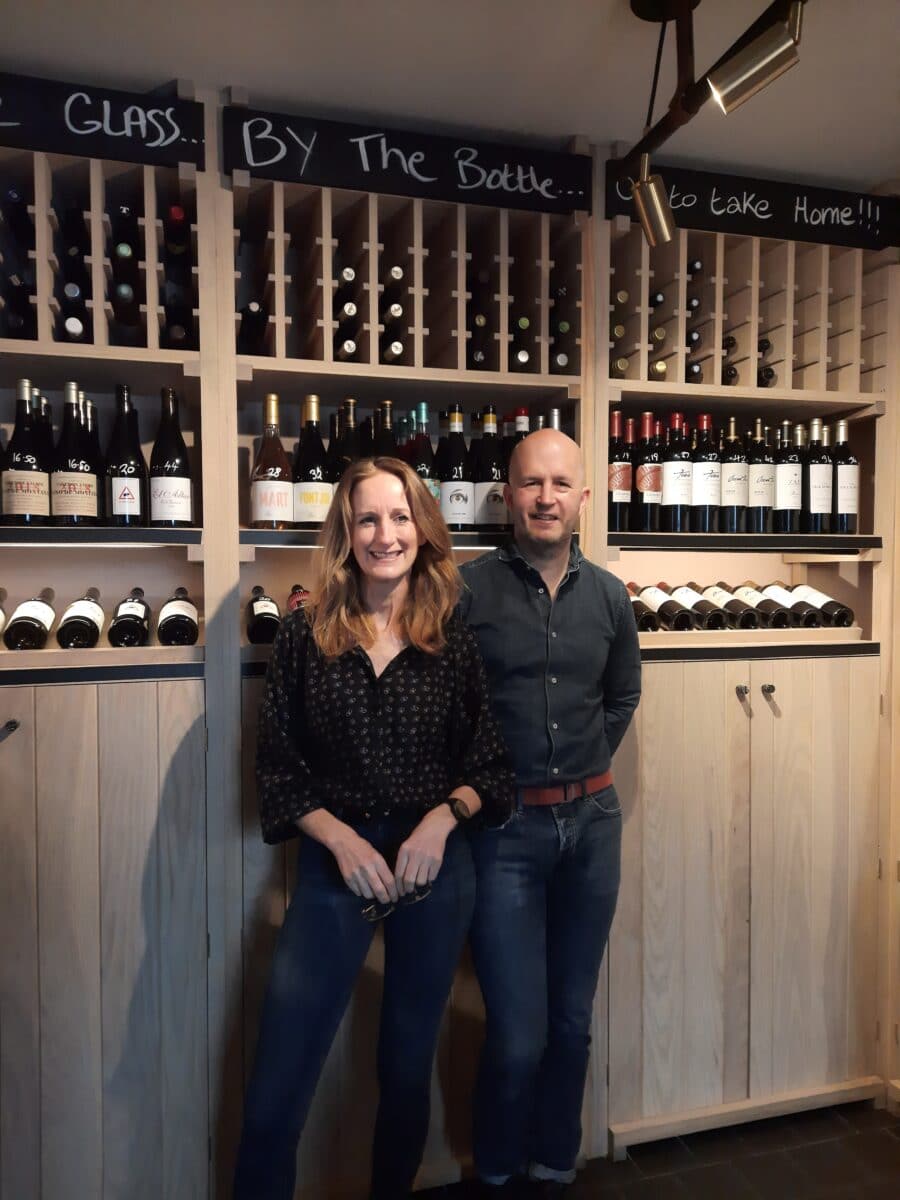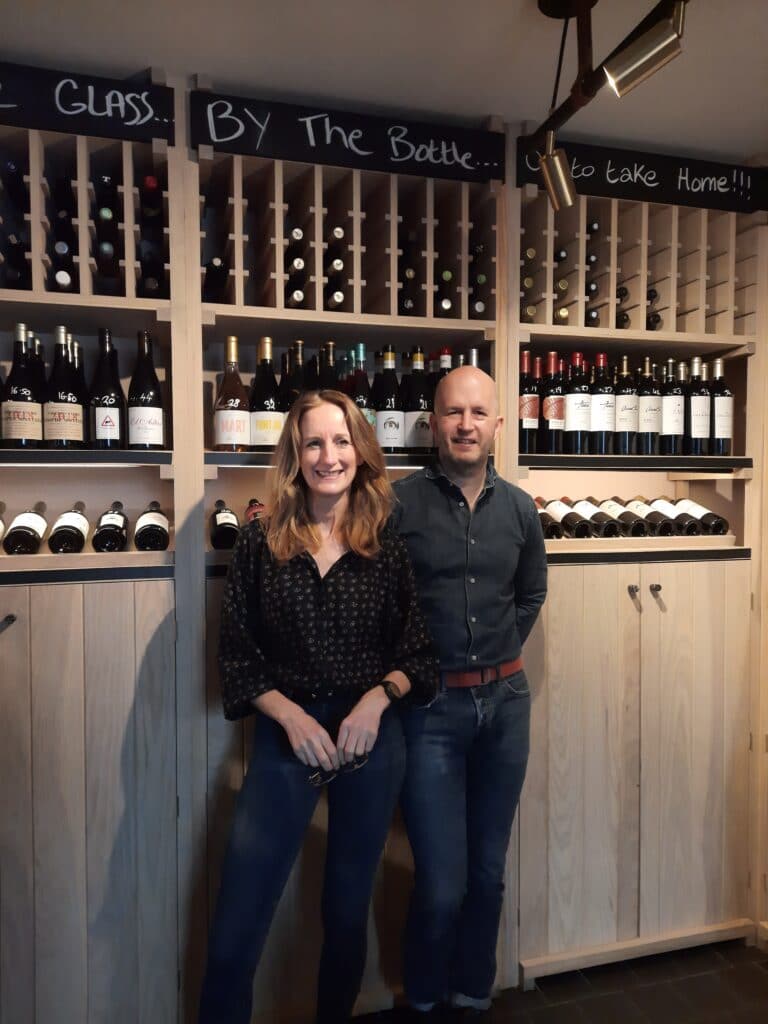 Michelle had worked in coffee company Robert Roberts, Erik in wine merchants Mitchell & Son beforehand. Erik's father (an ex-restaurateur) ran an organic farm in the Burren, and for twenty years supplied Ely with organic lamb, pork and beef, including the famous Ely hamburger. Erik still maintains the same enthusiasm for good wine and food twenty-one years on. When we talk, he is bursting with ideas and obviously cannot wait for lockdown to come to an end. "Our last three meetings have been about reopening and looking forward to the future," he tells me.
The original wine bar, recently given a make-over, is still there in Ely Place. There is Ely wine bar & grill, their largest operation, in the IFSC. Both have air-conditioned cabinets displaying a mouth-watering collection of fine wines. Both establishments have always been a great place to grab an aperitif before going on to dinner, meeting a friend for a chat, or having that blow-out three or four course meal.
The most recent venture is a wine store in Maynooth that also has a café, wine bar and small dining room. "Maynooth has been brilliant during lockdown," says Erik, "both commercially and as occupational therapy as well. We started with a coffee hatch but soon we realised we were able to sell coffee, pastries and sandwiches too, as well as keeping the wine shop open. We were lucky; we had a website ready for retail and a wine shop."
Have Irish tastes changed over the years I ask him?
"Yes and no; when we started, Rioja was our biggest selling wine by far, and it is still a huge seller, so tastes haven't changed wildly. The vast majority of people are still starting their wine journey. I think we eat and drink better, with smaller portions, and have a better bottle of wine rather than that second bottle."
They were in the process of tightening their range of wines before lockdown, and this has continued. They now list around three hundred wines in Maynooth (the two wines bars are currently closed); it once topped five hundred. "There was too much repetition" argues Erik. "When we re-open we want the wine list to be more dynamic and more exciting, with lots of single vineyard wines instead of trying to cover every possible style. Ely has also started sourcing small parcels of interesting wine directly from the producer. "We have always wanted that point of difference, and this keeps it interesting for us and our customers," he says.
Pre lockdown they had around a hundred staff. Robson always employed an eclectic collection of hugely knowledgeable and enthusiastic people, often from wine producing countries around the world, to pour and enthuse about wine. It was a breeding ground for the wine business, with many going on to set up their own wine bars or work elsewhere in the wine business. "We are down to around a dozen employees now," says Erik ruefully, "Some key people have gone, so pressing the restart button won't be that easy either. A lot of our overseas staff have gone home, and those still resident or Irish were not all available when we reopened at Christmas."
Erik looks after the wines, and Michelle is the operations manager. "But we share everything. You have to be a jack-of-all-trades. Over the 21 years we have had our ups and downs but we had already identified retail as a future key element, so Maynooth has been very important for us and Covid validated that decision."
"In some ways we are eejits; we still wash and peel and cut our own chips. But we have always put the emphasis on doing it properly. Business will come back, but you cannot simply reopen with everything the same as pre-lockdown. This is an opportunity to reinvent ourselves. We are now working very closely with so many great Irish producers. I don't know what the future will be, but it will be based on quality Irish produce. The customer will tell us what they want."

Explore & Book
Food & Drink Experiences
Craft Beer & Seafood Trail of Howth, Dublin

Craft Beer & Seafood Trail of Howth What better way to spend an afternoon, than eating the best locally caught Seafood in Ireland, washed down with an ample amount of local Craft Beer. Add to this a passionate local who will guide you through the...

Galway City Food Tour & Culinary Experience

The Galway Food Tour is a 2.5-hour culinary walking tour of the city. It gives a great overview of our passionate people and our beautiful produce which combine to make Galway one of Ireland's gourmet jewels. During the tour, you will get to experience...