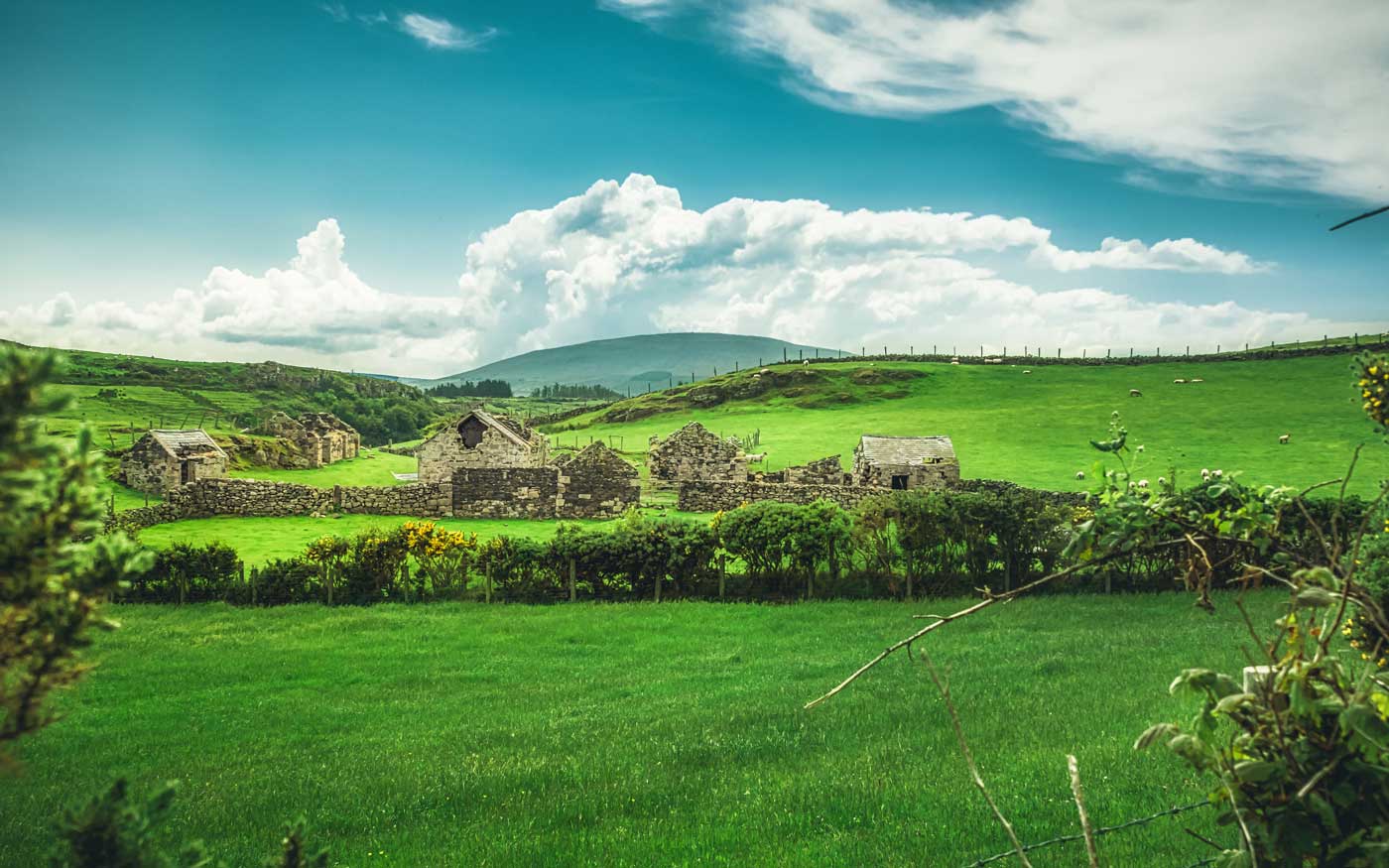 Joe McNamee's new column on Ireland's trailblazing farmers and food producers. This is part one in a series of articles – read The Road Less Travelled Part Two.
The Road Less Travelled
In the 1970s, I lived on a small Irish farm holding, in the Gaeltacht, in the South West of Ireland for the better part of a year. At just ten acres of pretty poor land, with only 12 milking cows, it was too small to support the family without other supplementary income sources, and there were no supports, official or otherwise, to maximise whatever scant potential there was in the boggy land.
So the farmer drove a truck part-time, even though he slept on the hard floor because of the damage it did to his back, while his wife took in summer students for Irish college and young trainee teachers working for their Irish teaching qualification.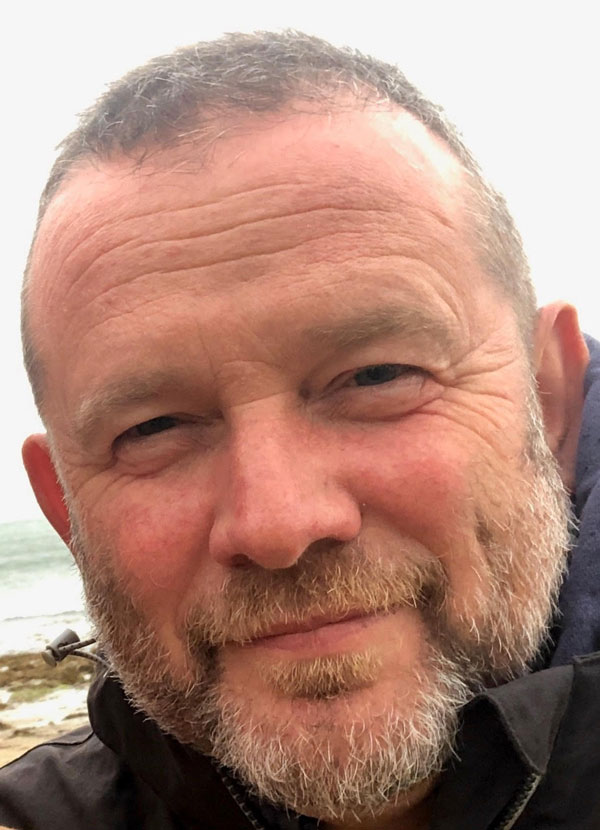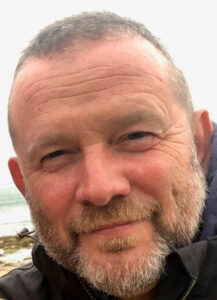 I was there on a scholarship from Gael Linn, the Semi-State body then charged with promoting the Irish language, for a total immersion language learning experience. I arrived on Jan 2nd 1977 and lived with Cáit and Ben Uí Loinsigh and their two sons, Gearóid and Coleman, as a 'third son', separate from other lodgers, and attended the local school in Ballyferriter.
Living on that farm had an enormous impact on my life that lingers to this day and when the six months of the scholarship were up, my parents happily allowed me to stay on for a further two months until I started secondary school in September.
After a few weeks, I began to rise unasked each morning at dawn to bring in the cattle on my own from the field to the milking parlour, hooking them all up to the machines bar Cantankerous, who had to be hand-milked, and by a bigger and bolder sort than I. After milking, I returned them to the fields and hosed out the cowshed and did it all over again in the evenings, slugging freely from the jugs of warm, sweet milk that I brought back to the house for domestic consumption.
I adored cutting and taking in the hay on the farm and, other days, on the farms of neighbours who had pitched in to help us, pausing at lunchtime for batch loaf ham sandwiches and sweet, milky tea from old glass Lucozade bottles, stored in the ditch to retain their heat.
I learned to tie haycocks down with only their own hay. I helped deliver calves at midnight. I collected duck eggs and field mushrooms, putting them in my straw sun hat and bringing them back for Cáit to cook for breakfast. I rode to and from the creamery every day and the mart, whenever we went, was an especial treat.
I loved farming, the land, the livestock, the crops, the people. I still harbour some hope, probably delusional, of returning to that way of life. To this day, I enjoy the company of farmers. I find many of them to be quite remarkable people, in their astonishing capacity for work, their capacity for innovation and, most of all, in their love for farming and the land despite all they have endured.
Farming has evolved at a staggering rate since then yet. Scientific and technological advances have removed much of the gruelling physical labour though it remains probably the most demanding job of all. Yet 40 years on, supplementary incomes still remain essential to many Irish farming families. According to the most recent Teagasc National Farm Survey results, in 2019, 64% of dairy farms in Ireland had an average debt of just over €110,000, and 38% of all Irish farms had debt.
There is no denying the huge economic successes of the Irish agri-biz sector, and the intensive conventional farming model that enables it but the profoundly negative consequences of restricting ourselves entirely to this singular model, this monocultural vision of farming, become daily more apparent, in the ongoing destruction of the environment, our freshwaters and coastal areas and our soil.
Environmental Protection Agency director Laura Burke last year warned, Irish farming's 'green' reputation is not supported by evidence, a concurrent EPA report stating: "The overall quality of Ireland's environment is not what it should be and the outlook is not optimistic …. We must step back from intensive agricultural and land-use practices that are affecting or posing threats to the environment and human health."
The response to this from the vested commercial interests and the State in the form of the Department of Agriculture and Teagasc, the state agency concerned with research, advisory and education in agriculture, horticulture, food and rural development, is solely framed in terms of the absolute primacy of economic growth and increased jobs. Economic growth is a good thing but only as long as it's sustainable as an economist, activist and philosopher Kenneth E. Boulding once stated, 'anyone who believes in indefinite growth in anything physical, on a physically finite planet, is either mad or an economist.'

There has also been a huge social and economic price to pay for the actual farmers themselves. Most Irish farmers, with the exception of those monolithic operations hoovering up the majority of CAP payments, are also increasingly victims of State agricultural policy and the Irish farmer is now at the bottom of the pile of the modern Irish agri-food production system, often indentured and entirely dispensable, social and economic well being less important than the value of land and its outputs to the systems that process it.
But there is so much cause for hope and the Irish farmers, conventional and otherwise, hold the key. We urgently need a radical new vision for farming and food production on a large scale and we need it immediately. We don't need to throw out the old system entirely, but it does need radical surgery. We need a farming system working with the environment, not against it. We need a system that treats a farmer fairly, rewards him or her adequately for their labour and output. We need a system that first produces 'food' for the benefit of many rather than a 'commodity' for the benefit of a more privileged few.
It is hard to see change coming fast enough from above so it will have to begin at ground level and we need to look to the examples of those truly progressive souls who have worked outside the conventional system for some time, most especially those working in regenerative organic and mixed farming, to see what they can teach us about delivering similar results on a national scale.
It is the intention of this column to feature these pathfinders. Every two months, we will introduce innovative and inspirational people operating in non-conventional Irish farming—more than a few of them, formerly conventional farmers who wanted more control over their own destinies—horticulture and regenerative food production, to share their motivations, practices and results in the hope that we might learn from them and allow their example to lead us along the road less travelled, towards a much brighter future.
Root & Branch:
Joe McNamee meets innovator Tom Fouhy, an organic farmer growing lentils and specialist crops in North Cork
One of my most favourite of all ingredients to cook with is Puy Lentils (Vertes du Puy). Imported from Le Puy, in France. Grey-green lentils whose innocuous appearance belies their delicious flavour and extraordinary nutritional value.
Last November, I received a small sack, a precious horde which I have been eking out ever since even though they are now quite readily available in Irish shops for more than a few years, but what makes this consignment so treasured is that they were grown in North Cork, by Tom Fouhy.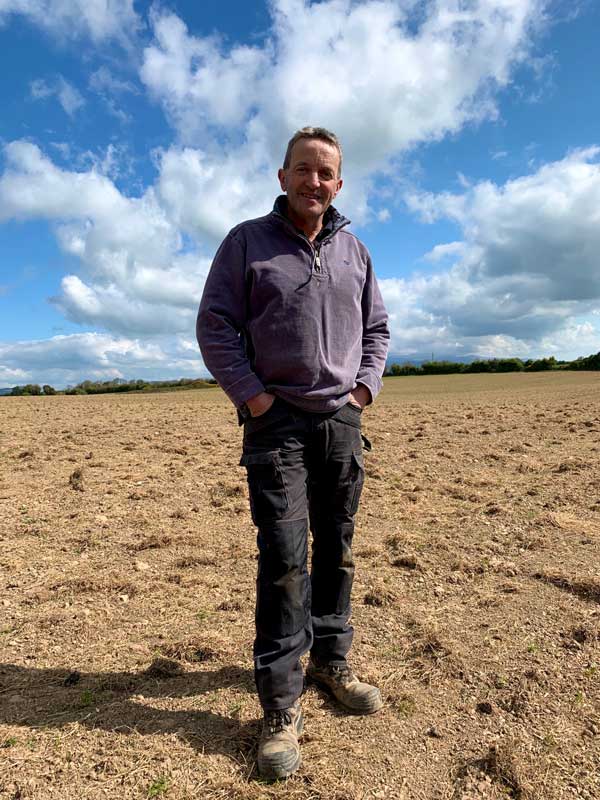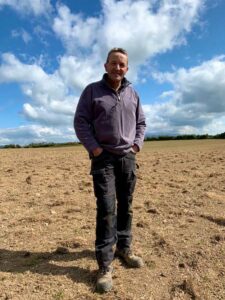 Tom Fouhy is a fourth-generation farmer in the farming heartland of Castletownroche, in the centre of a triangle formed by the towns of Fermoy, Mitchelstown and Mallow, where he grows crops such as oats and milling wheat on an 84-acre holding.
Ten years ago, he began the conversion to organic farming but that is no longer uncommon; despite the lack of State support or enthusiasm for the sector, more and more conventional farmers have begun to do likewise or are considering doing so. But after that, it grows increasingly harder to find common ground with any other farm in Ireland.
When you read down through the entirety of Tom Fouhy's crop list, you realise just how far away he has moved over the last decade from conventional farming to a place that is pretty unique in the Irish agricultural landscape.
His speciality crops include lupins; brown and golden linseed; heritage grains, including emmer, einkorn and buckwheat; fava (broad) beans; sunflowers; and the aforementioned lentils. Earlier this year, he planted his first crop of chickpeas!
Tom laughs easily and regularly but he laughs especially hard when asked why he turned to organic farming. After all, this is North Cork, not West Cork and traditional conventional farming is still very much the order of the day.
"What comes to mind is the extremes; there is this perception of people in organics, no offence, but of dreadlocked tree hugging sandal wearers. I was going through the land I had and the possibilities going forward, the big fellas were getting bigger and it was getting harder and harder to make a living. We always had an interest in food and nature but the way the lifestyle was, everything was always so busy and pressured, we never had a chance to nurture that.
"I was talking to an [Agricultural] advisor and he said—and he'd have had no particular passion for organics—did you ever think of organic, and sometimes you need to hear someone else say something to convince you. It was like a lightbulb moment, it was always there but I just needed the code to access it.
"Overall, what appealed to me was, going organic is not just about what you grow, it is about being a fair person to your planet and all the other people on the planet and if people could even half live by that principle then the world would be a far better place.
"From a more practical point of view, because it's artisan food production, what often happens is you can also pivot and go direct to the consumer but you can't do that with conventional farming. A guy will try and grow a fantastic product but you don't have the same conviction about your product and the consumer doesn't buy into it either."
Biodiversity acts as nature's barometer of the health and wellbeing of the land and since converting to organic, the impact on Tom's farm has been pronounced: "I have all sorts coming back: yellowhammers, linnets, hedgehogs, badgers, buzzards, more insects. I let the ditches grow back up, with honeysuckle and rosehip. "Rewilding" may be a contentious word in some parts but I am re-wilding the ditches, letting nature look after them."
Though seasonal, locally produced organic food will always be the most nutritionally sound, the consumption of organic food is still perceived by many to be a middle-class affectation, affordable only to those with deeper pockets and time on their hands. This neglects the fact that the price of most non-organic food is heavily subsidised, through farm payments and subsidies and below-cost selling.
"Organic food is not dear; non-organic food is too cheap,' says Tom, 'the farmer is at the bottom of the food chain—look at the [chemical fertilisers and additives and the industrial food processing] industry built around him. I'm not ranting, I'm no agro-warrior, it's just a basic fact. And we don't even need so many of these fertilisers as it is—there is enough P and K in the ground in Northern Europe to last the next 400 to 500 years." (P = Phosphorous, K = Potassium)
The bulk of Tom's crops are far from being weekly staples in the average Irish shopping basket but his motives for growing them are sound, grounded and quite logical. For example, lupins are legumes and legumes, especially native European lupin, are veritable nitrogen factories, removing a primary input cost, and have huge potential as a protein-rich foodstuff for animals and humans, not least when the global food system is sinking billions into a search for plant-based meat alternatives.
"The Lupin is the soybean of the Northern Hemisphere," says Tom, "One of the primary benefits of growing legumes, even before you eat them is their ability to fix nitrogen in the ground and it also secretes an acid to make P [phosphorous, for root and shoot growth/health] available."
The case for growing lentils in North Cork, a horticultural challenge of a far higher order, is harder to make,  and Tom's initial trials were conducted in secret.
"I remember going on holidays with the kids in the car to France and having a simple salad, leaves, dressing, lentils and it was delicious. You get an earthy taste, you also get the taste of the pea. If you close your eyes you can taste green.
"It is the lowest yielding of all the lentils but they are as good as meat in terms of minerals and iron. I started four years ago with the expectation I'd fail, small trial amounts intercropped with other crops because I didn't want other people to know what I was doing because they'd be, you know, 'God love him! But I took the chance, some people might say, 'I'm buying a jet ski and only use it once,' I said why not try the lentils—I'm not growing pineapples or bananas!
"They are not easy to grow, hopeless against weeds, I have to weed surf them religiously every weekend and our climate can make them indeterminate. It costs me thousands if it doesn't work. To grow pulses, you have to be a bit of a horticulturalists and a bit of a cereal farmer, it is such a steep learning curve and you must stay with it.
"There is no Irish research on growing pulses and I am trying to see what is achievable. Academic trials are usually on tiny plots but when you transfer to field scale, it gives you warts and all, the results are so different. Everything is stacked against you as such. This is the only way you'll see what will work.
'The first year I grew linseed, nine years ago, the day after I cut it, I said I'd never grow it again. But you look back on that from a point of view of agronomy. I had so much research done into it back then but I grow it so much differently now and that's all the agronomy research I've done since then on growing it for an Irish perspective.'
For all Tom's altruistic, idealistic determination to test the bounds of what is possible for growing pulses in Ireland which would truly be a gamechanger, he still has to supplement his farm income by occasionally working in construction.
The success of Hodmedod's, in Britain, an eco-business founded in 2012 to retail British-grown beans and pulses to the public, illustrates the potential of a commercial route to market and a truly sustainable farming life for Tom.
"I'd like to eventually sell pulses and ancient grains to the public through an on-farm shop and an online shop, giving people access to a tremendous product and a chance to buy it locally, to have that provenance, to learn you can grow those things here.
'I can't do it all on my own, there have to be others growing as well and I'm happy to offer knowledge and a route to market as well. I'd also like this to be a teaching farm, where people could visit and learn.
"Deep down, this has to happen, if you can get groups of farmers to scale this up, co-operative style or even bigger, it becomes a viable enterprise. And you have to have a love of food and a respect for what it can give to mankind and human beings if you go down this route."
Visit Our Shop

Explore & Book
Food & Drink Experiences
Vintage Afternoon Tea At Newbridge Silverware

What You'll Get The Good Food Ireland® Vintage Afternoon Tea at Newbridge Silverware with a Museum of Style Icons visit & a 20% Discount Voucher for Newbridge Silverware Shopping Included, and free car parking. Domo's restaurant in Newbridge...

The Gourmet Food Parlour Dinner Special Two Course

What You'll Get Your choice of two starters, two mains @€20.00 and two Coole Swan Coffees. Offer available Thursday to Saturday 5 pm – 9 pm and Sunday 5 pm – 8 pm Offer excludes the 10oz Ribeye – available for an additional €8.00...