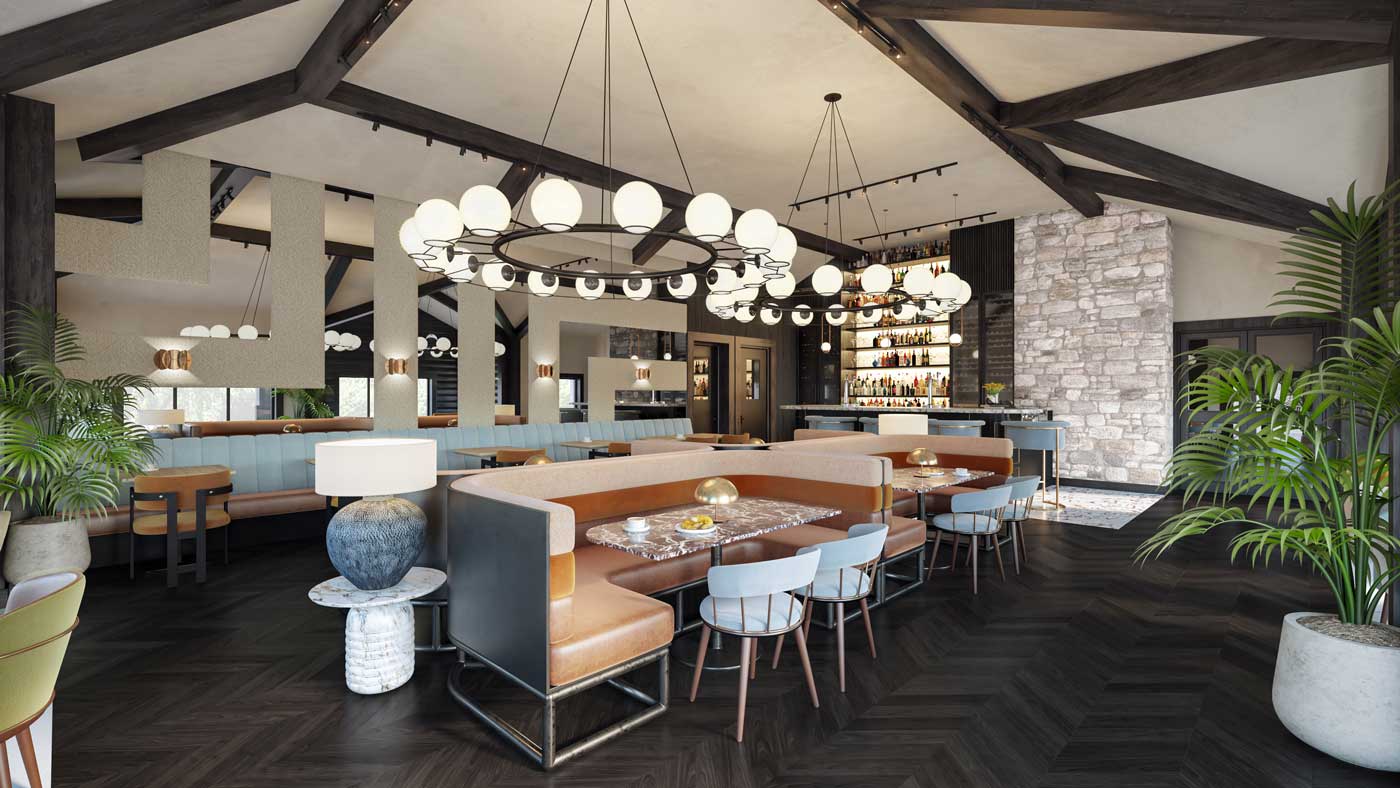 Good Food Ireland® Approved Member Lutterellstown Castle, Dublin opens new restaurant Rugged Lane.
Rugged Lane, a brand new 55-seater concept restaurant located within the impeccable surrounds of Good Food Ireland® Approved, Luttrellstown Castle Resort, is now open for dinner Thurs – Sat and for Sunday lunch.
This new and exciting dining offering will be available to residents of Luttrellstown Castle along with members of the public.
Rugged Lane will offer a contemporary 6-course tasting menu with choice, for €59 with complimentary still and sparkling water throughout the meal. There will also be optional extras, for example, wine pairing and cheese board.  The menu will change seasonally with weekly small amendments depending on the produce available.
Nibbles will include sourdough with black garlic butter and whipped chicken liver, pickled celery and hazelnut tart. For starters you can choose from haddock with panko crumb, dill set custard, lemon confit, radish and micro sorrel or warm ham hock, devilled quail's egg, peas, broad beans and buttermilk.
A delightful soup of lightly spiced vegetable broth, pak choi and glass noodle will follow. For mains you can choose from sticky beef shin, potato, king oyster mushroom, green tomato fondue, nasturtium leaf or fillet of trout, baby beetroot, goats curd, caramelised walnut and beetroot powder. Finishing with poached rhubarb, whipped white chocolate, rose syrup, and dehydrated milk crunch.
Sustainability features as a core value and by using locally produced, fresh and seasonal ingredients, the team will strive for a zero-waste kitchen and all dietary requirements including vegan and coeliac will be catered for.
Learn more about Luttrellstown Castle, home of Rugged Lane on their Good Food Ireland® profile page.
Learn more