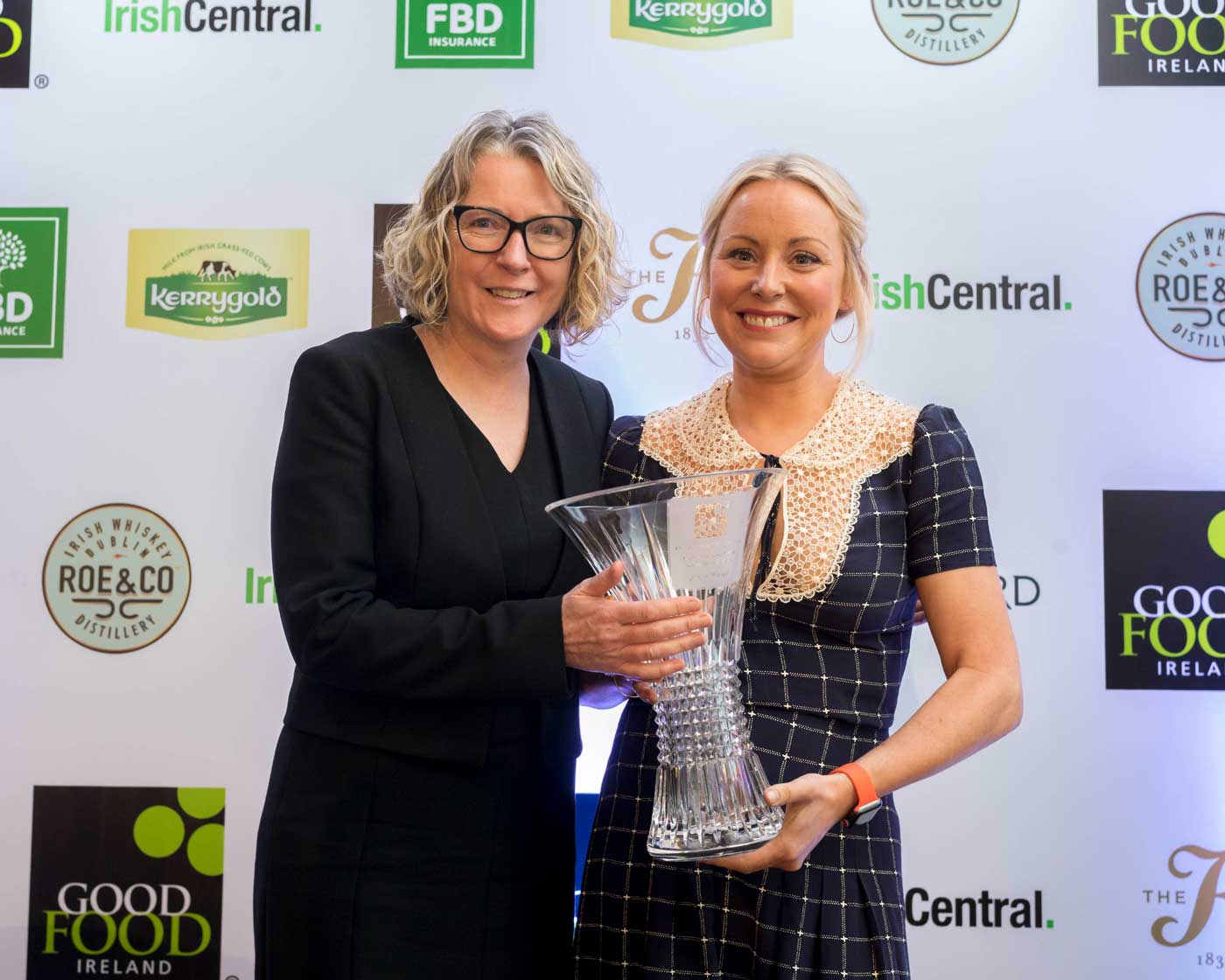 At our annual awards on April 17th at The K Club, Good Food Ireland® presented Anna Haugh of Myrtle Restaurant, London, with the Outstanding Contribution to Irish Food and Drink Internationally Award, for her dedication to showcasing the quality of Irish indigenous ingredients to an international audience at her UK based restaurant.
Anna's career and influences as a chef have curated a love of Irish produce that she proudly showcases in Myrtle Restaurant in London. Founded in 2019, Anna regularly Irish ingredients to the London dining set at Myrtle, which has proven very popular with diners. Ingredients such as Carlingford Oysters, Clonakilty Black Pudding along with a traditional braised Irish beef-stuffed boxty have all graced the menu.
This award sponsored by Bord Bia, honours individuals/businesses internationally for their contribution to Food Brand Ireland. Where their creativity and drive in the sourcing and promotion of Irish food/drink have effected much change, enhanced commercial export opportunities for Ireland's food and drink businesses and inspired reasons to believe.
Good Food Ireland was delighted to welcome Anna Haugh on the day to accept her award which was presented by Una Fitzgibbon, Director of Marketing at Bord Bia.
Read more about the Good Food Ireland Awards 2023 here.