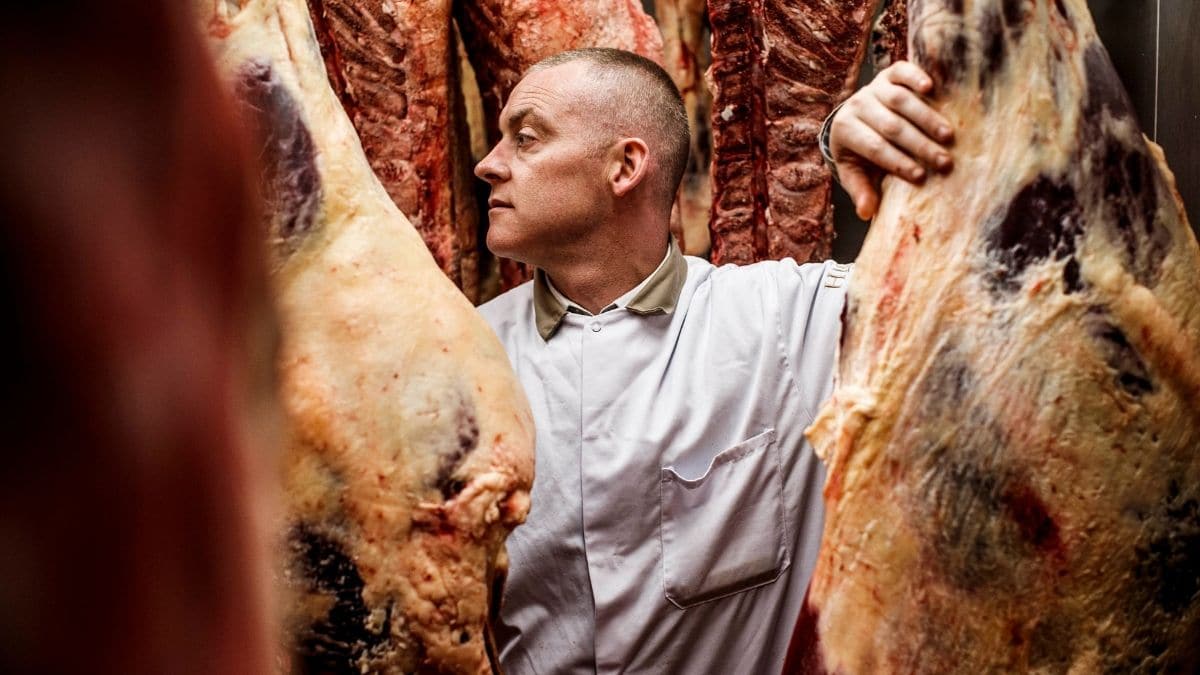 Good Food Ireland® is thrilled to welcome a new Approved Member to the Good Food Ireland® Collection, Higgins Family Butchers, Sutton, Dublin 
Higgins Family Butchers is a fourth generation traditional Irish family butchers located in the bustling town of Sutton, Co. Dublin.  This family business has amassed a great reputation for producing the finest quality meat and poultry over their 100 plus years in operation.
Rick Higgins is the Owner and Proprietor, having learned everything from the generations that ran the business before him, soaking up each and every detail and insight passed onto him. Rick has combined this amazing experience with a passion for conscientiously sourcing the best produce from local small Irish farmers, something that has resulted in a sublime offering for his customers.
This commitment to quality assurance is practiced throughout the business and shared with his dedicated team. Daily deliveries from suppliers are inspected and rigorously checked before being accepted, ensuring that the high quality remains consistent.
Higgins Family Butchers offers a range of delicious meat and poultry, expertly prepared by the Higgins team. One of their most famous offerings is their dry aged range. This process is tried and tested. Knowledge and expertise over four generations of skilled butchers has gone into perfect their aging process.
The meat is dry aged on the bone and displayed hanging in glass fronted 'aging chambers' before it is cut and portioned off into retail sizes. Customers get a real insight into the fascinating butchering process.
Rick also has a keen eye for anticipating the needs of customers and the retail offering in their butcher shop reflects this. Fresh and ambient produce outside of meat and poultry is available to buy, you'll also find fresh coffee and pastries available each day, along with a great wine selection.
Shopping here is convenient and stress free. With the emergence of Covid-19, Rick set up a fantastic online shop and click & collect service. You can now enjoy Higgins Family Butchers produce nationwide. Delivery materials and packaging in store are eco-friendly too.
Find Out More About Higgins Family Butchers
Good Food Ireland® Physical Gift Voucher – Our Good Food Ireland® Physical Gift Voucher be used in over 200 locations across the island of Ireland, including Higgins Family Butchers.
Buy Gift Voucher

Explore & Book
Food & Drink Experiences
Luxury Overnight Stay and Afternoon Tea for Two at the Grand Central Hotel

What You'll Get Luxury overnight accommodation for 2 in the Grand Central Hotel Belfast, including afternoon tea in the Observatory – 'Irelands highest cocktail bar' Stay in a Deluxe Bedroom with views over the city, and enjoy a full Irish...

Wild Atlantic Distillery Tour & Tasting

What You'll Get Witness the magic of distilling with a visit to Wild Atlantic Distillery located in the north-west of Ireland. Brian and Jim, your hosts will give you a warm welcome with a complimentary drink waiting at your arrival. Following this,...