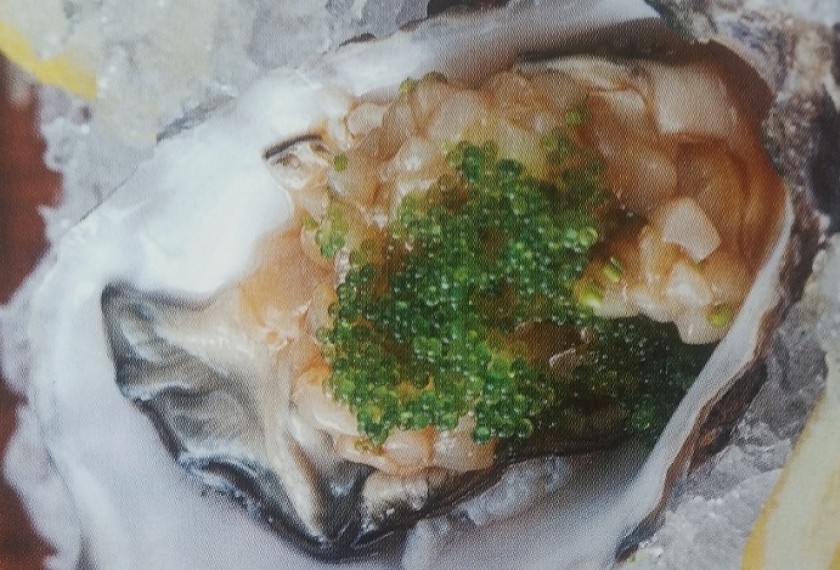 Ingredients
6 Achill oysters – shucked on half shell
6 Kilkeel king scallops, roe off and finely diced
For the dressing:
100ml light soy sauce
A splash of fish sauce
3 drops of sesame oil
1 tsp of finely chopped coriander
A splash of rice wine vinegar
Pinch of palm sugar
To garnish:
50g of wasabi tobiko- Japanese flying fish roe
Method
Place the oyster on crushed ice.
Mix all of the ingredients for the dressing and combine with the scallops in a chilled bowl and mix well.
Spoon generously on top of the oysters and top with wasabi flying fish roe (available from Larousse Foods or any leading fishmongers).

You may also like
New Season Irish Carrot Cake

International Guest Chef Fred Cordonnier. Recipe baked by Aisling Boggan from team Good Food Ireland.