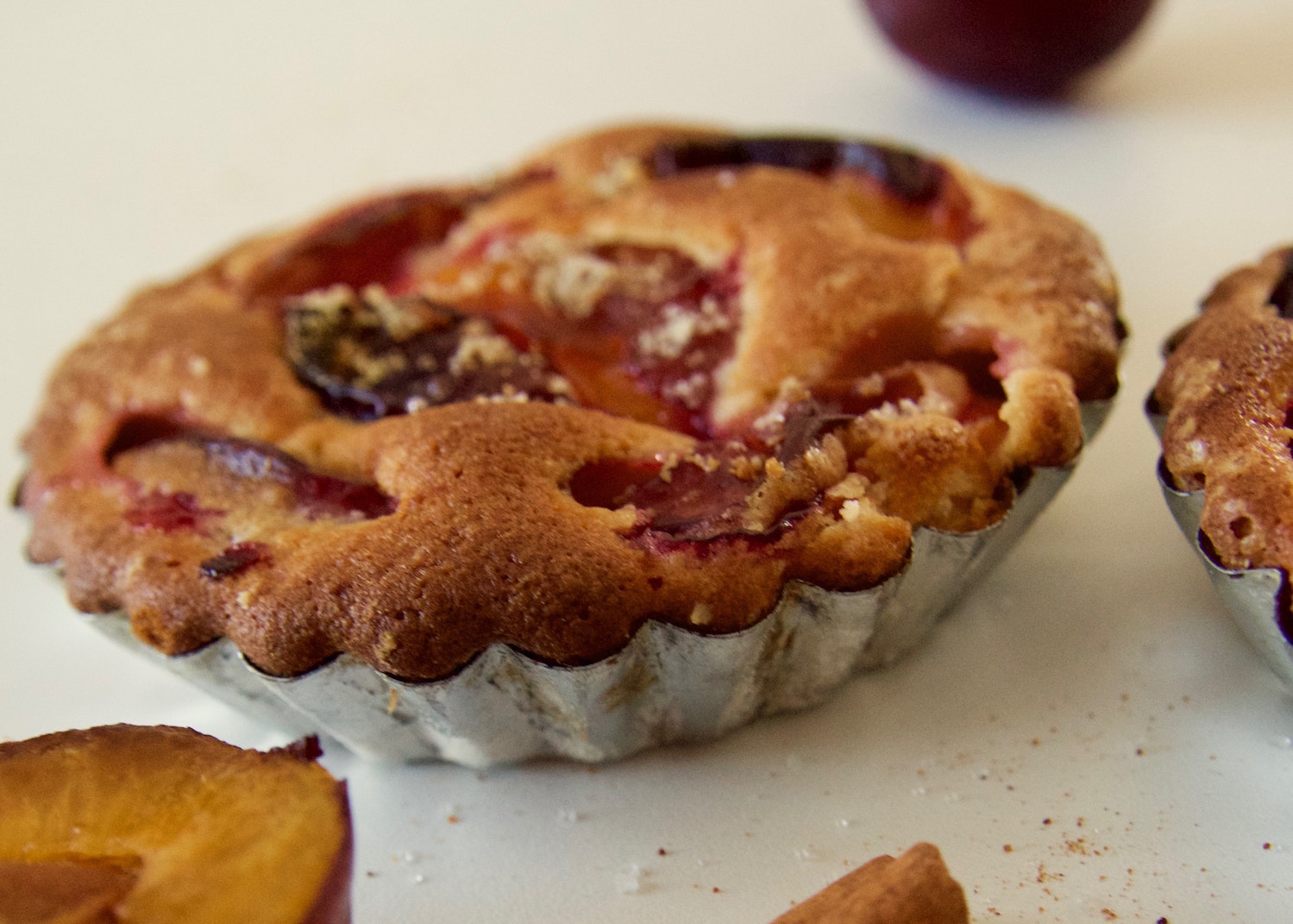 Ingredients
A classic dessert for the freezer that can be adapted to suit the season. Simply use whatever fruit is available at that time of year. In this case, we used plums, apples, and blackberries but peaches and apricots would work well in the summer.
4 plums
4 apples
50g butter
1 vanilla pod
2 punnets blackberries
100g sugar
For the crumble topping:
100g ground almonds
100g butter
100g sugar
100g plain flour
Buy A Voucher
Method
Cut plums into quarters and remove the stone.
Cut the apples into eighths.
Heat a large frying pan and add the butter and vanilla pod, when the butter starts to foam add in the fruit and sugar. Toss in the pan and cook for a couple of minutes. Transfer to a suitable baking dish.
For the topping
Mix all the ingredients together until it becomes a crumb.
Sprinkle on top of your fruit and bake in a preheated oven at 170c / gas mark 3 until golden brown.
If freezing
Cover and place into the freezer without baking. Remove the night before and place in the fridge to defrost fully before baking in the oven.
Serve with vanilla ice cream or whipped cream.
Visit Our Shop

You may also like
Realt Na Mara Oysters With Burren Smoked Irish Salmon Purée

This delicious recipe is from Burren Smokehouse a highly acclaimed, award-winning traditional smokehouse located in the Clare village of Lisdoonvarna, close to the Cliffs of Moher.

Spinach & Irish Greek Style Cheese Rolls

This delicious recipe if from McCormack Family Farm, a Father and Sons team with a taste for excellence and passion for produce has excelled in creating a range of products that is both innovative and commercial in nature.