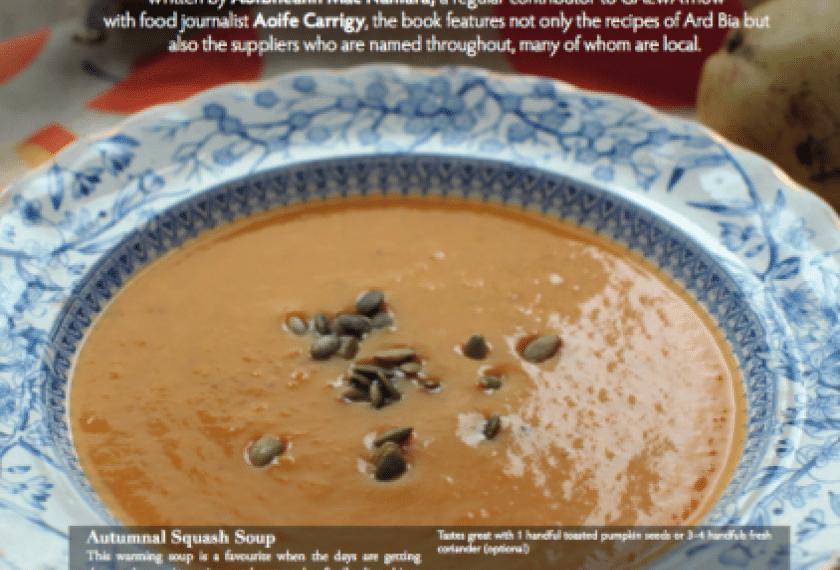 Ingredients
3–4 tablespoons olive oil
2 onions, diced
5 garlic cloves, bashed with the back of a knife and peeled
2 teaspoons cumin seeds
1 thumb-sized piece of fresh ginger, peeled and finely chopped
Salt and pepper, to taste
1 carrot, peeled and roughly diced
2 sticks of celery, roughly chopped
1.2kg squash of choice, peeled and de-seeded (butternut squash or pumpkin are the most common)
1 litre vegetable stock
1 pinch of cayenne pepper (optional)
3–4 handfuls of fresh coriander, picked
Method
Heat a large heavy-based pot over a medium heat and, in the following order, add the olive oil, diced onion, bashed garlic, cumin seed, ginger, salt and pepper, carrot and celery along with the cayenne pepper, if using. Sweat over a low to medium heat until the onion and vegetables soften a little and the cumin seeds are toasted.
When you think you've enough flavour in your pot – the change in colour is a clue but you'll know by the delicious aromas – add your chosen member of the squash family.
Then barely cover with stock, cover with a lid and allow to simmer until the squash is cooked– about 20–25 minutes, but it will depend on what type of squash you used, so check by piercing with a knife. Allow to cool a little before blending. Add a little water if the soup needs thinning out.
Check the seasoning for taste and serve garnished with fresh coriander

You may also like
Simnel Cake

Ballymaloe House is home to the cooking dynasty of the Allen family, so you know you are in for a gastronomic treat when you dine here. This elegant country house has all the elements you will need to enjoy a relaxing full of great hospitality and of...

Traditional Roast Beef Dinner

The suburbs of Cork City are home to a little secret. Located near Douglas, just a short drive from the centre of the Rebel City, Maryborough Hotel and Spa is set in a private estate of mature grounds and gardens. You can sense the 300 years of history...