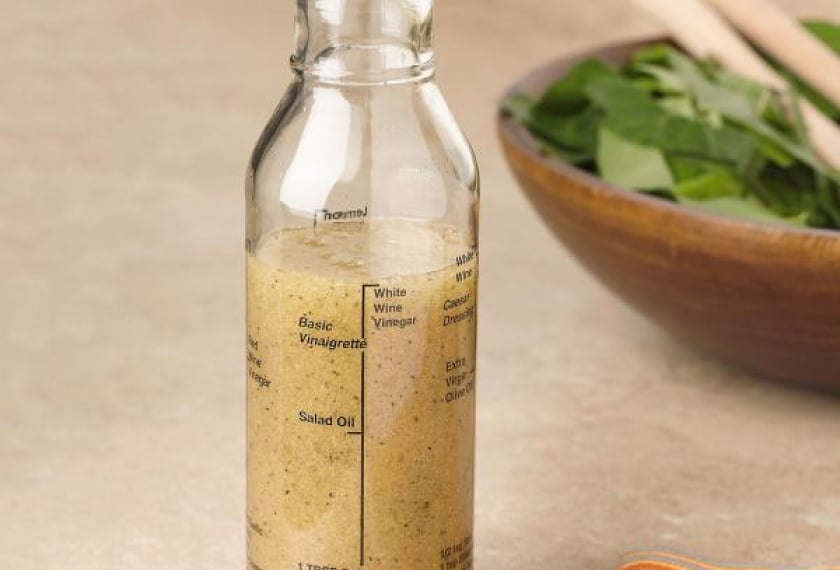 Ingredients
Recipe 1:
3 Parts Extra Virgin Olive Oil to 1 Part White Wine Vinegar
Sea Salt, Cracked Black Pepper and crushed Garlic to taste.
Recipe 2:
2 fl ozs (55ml) Wine vinegar
6 fl ozs (150ml) olive oil or a mixture of olive and other oils. e.g. sunflower and arachide
1 level teaspoon mustard (Dijon or English)
1 large clove of garlic
1 scallion or small spring onion
Sprig of parsley
Sprig of watercress
1 level teaspoon salt
Few grinds of pepper
Method
Recipe 1:
You can mix this is in a bowl by hand or put all the ingredients into a blender.
Serving: When the potato salad is finished, taste again for salt & pepper, it may need some more.
Recipe 2:
Put all the ingredients into a blender and run at medium speed for 1 minutes approx. or mix oil and vinegar in a bowl, add mustard, salt, freshly ground pepper and mashed garlic. Chop the parsley, spring onion and watercress finely and add in. Whisk before serving. Serving drizzle over a green salad

You may also like
New Season Irish Carrot Cake

International Guest Chef Fred Cordonnier. Recipe baked by Aisling Boggan from team Good Food Ireland.