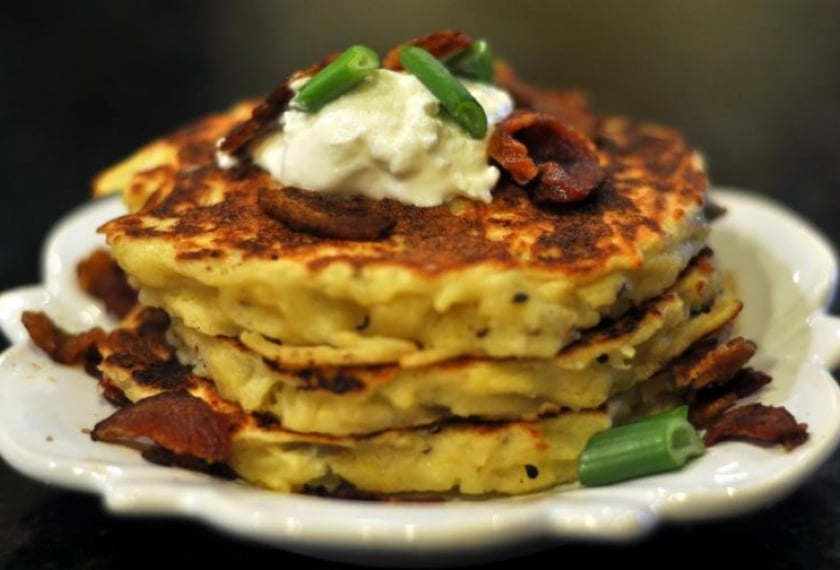 Ingredients
50g/2oz Cream Flour
4 Large Rooster Potatoes – peeled and grated
1 Egg – beaten
Pinch of Bread Soda – sieved
Salt and Pepper
Oil for frying
Method
Put grated potatoes, flour, bread soda, egg, salt and pepper into a bowl.
Mix well, until all ingredients are blended together.
Use as soon as mixture is mixed.
Do not allow to stand as the mixture can discolour.
Heat a little oil on a frying pan, when hot drop spoonfuls of mixture onto pan and fry for about 3 to 4 minutes, then turn and repeat on the other side.
Boxty should be golden brown when cooked.
Ideally served hot.

You may also like
New Season Irish Carrot Cake

International Guest Chef Fred Cordonnier. Recipe baked by Aisling Boggan from team Good Food Ireland.