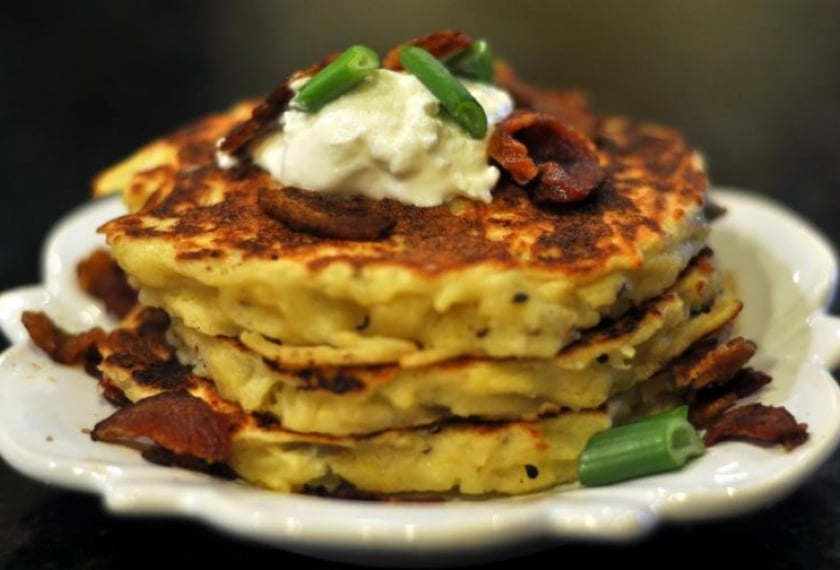 Ingredients
50g/2oz Cream Flour
4 Large Rooster Potatoes – peeled and grated
1 Egg – beaten
Pinch of Bread Soda – sieved
Salt and Pepper
Oil for frying
Method
Put grated potatoes, flour, bread soda, egg, salt and pepper into a bowl.
Mix well, until all ingredients are blended together.
Use as soon as mixture is mixed.
Do not allow to stand as the mixture can discolour.
Heat a little oil on a frying pan, when hot drop spoonfuls of mixture onto pan and fry for about 3 to 4 minutes, then turn and repeat on the other side.
Boxty should be golden brown when cooked.
Ideally served hot.

You may also like
Spinach & Irish Greek Style Cheese Rolls

This delicious recipe if from McCormack Family Farm, a Father and Sons team with a taste for excellence and passion for produce has excelled in creating a range of products that is both innovative and commercial in nature.

Raspberry Fool

Irish Raspberry Fool is one of the simplest desserts, made with just 3 ingredients. All you need to do to enjoy this mouthwatering dessert from Ballymaloe Cookery School is to swirl pureed raspberries togheter with fresh whipped cream.