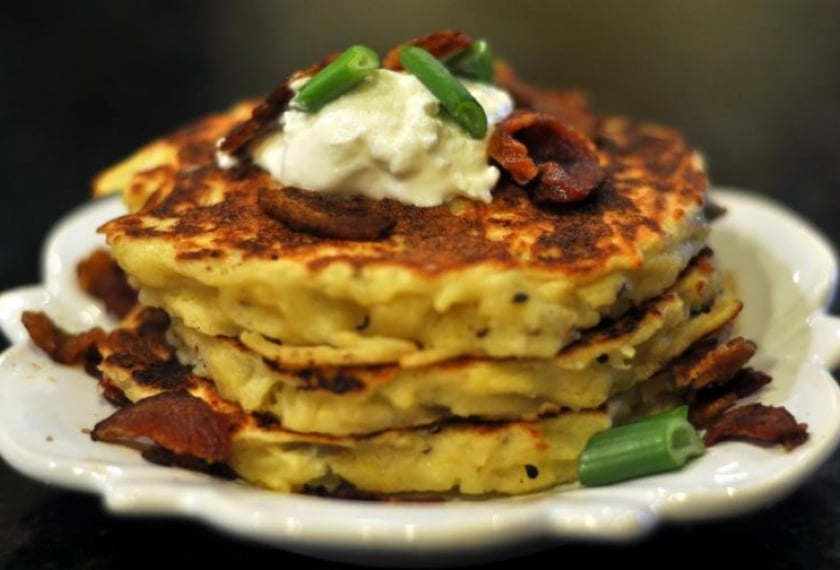 Ingredients
50g/2oz Cream Flour
4 Large Rooster Potatoes – peeled and grated
1 Egg – beaten
Pinch of Bread Soda – sieved
Salt and Pepper
Oil for frying
Method
Put grated potatoes, flour, bread soda, egg, salt and pepper into a bowl.
Mix well, until all ingredients are blended together.
Use as soon as mixture is mixed.
Do not allow to stand as the mixture can discolour.
Heat a little oil on a frying pan, when hot drop spoonfuls of mixture onto pan and fry for about 3 to 4 minutes, then turn and repeat on the other side.
Boxty should be golden brown when cooked.
Ideally served hot.

You may also like
White Chocolate Soup

Noel McMeel is a chef from Northern Ireland, who is the executive head chef at Lough Erne Golf Resort and Hotel in Enniskillen, County Fermanagh.

Chicken, Mushroom, Potato and Thyme Winter Stew

A perfect, slow-cooked chicken, mushroom, potato and thyme stew recipe, that feeds a party. Consider preparing this hearty dish, full of tender meat pieces and mouth-watering vegetables a day ahead to allow it to develop best, rich flavour.