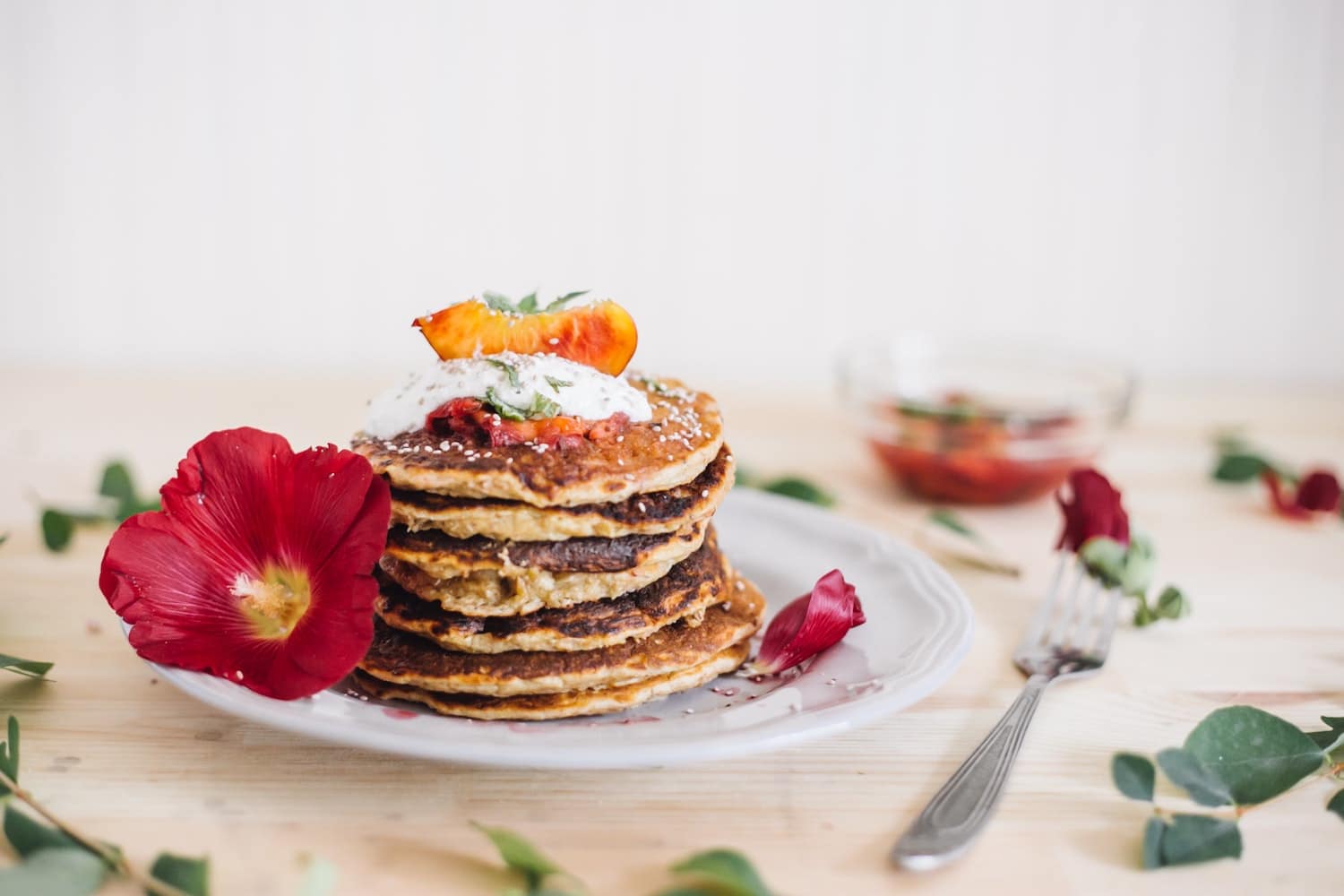 Ingredients
4 medium-sized potatoes, peeled and grated
1/2 cup all-purpose flour
2/3 cup milk
salt and pepper
1 tbsp butter
5oz / 140g Burren hot smoked Irish Organic salmon with honey, lemon & pepper or Burren cold-smoked Irish
Organic Salmon
1 fresh lemon, cut into quarters
crème fraîche
fresh dill

Method
Peel the potatoes and grate them using a mandolin or food processor.
Squeeze the grated potatoes to get rid of the starch.
In a large bowl add flour and milk and whisk together until fairly thick.
Add salt and pepper to taste, and mix the dough with the grated potatoes.
In a cold frying pan add the butter and turn the heat to medium. Ladle the batter onto the pan until it covers it.
Cook slowly for about 4 minutes on each side.
To Serve:
When the pancakes are ready, add smoked salmon pieces, freshly squeezed lemon juice, and a little creme fraiche. Sprinkle some freshly chopped dill. Roll and serve.


You may also like
White Chocolate Soup

Noel McMeel is a chef from Northern Ireland, who is the executive head chef at Lough Erne Golf Resort and Hotel in Enniskillen, County Fermanagh.

Chicken, Mushroom, Potato and Thyme Winter Stew

A perfect, slow-cooked chicken, mushroom, potato and thyme stew recipe, that feeds a party. Consider preparing this hearty dish, full of tender meat pieces and mouth-watering vegetables a day ahead to allow it to develop best, rich flavour.