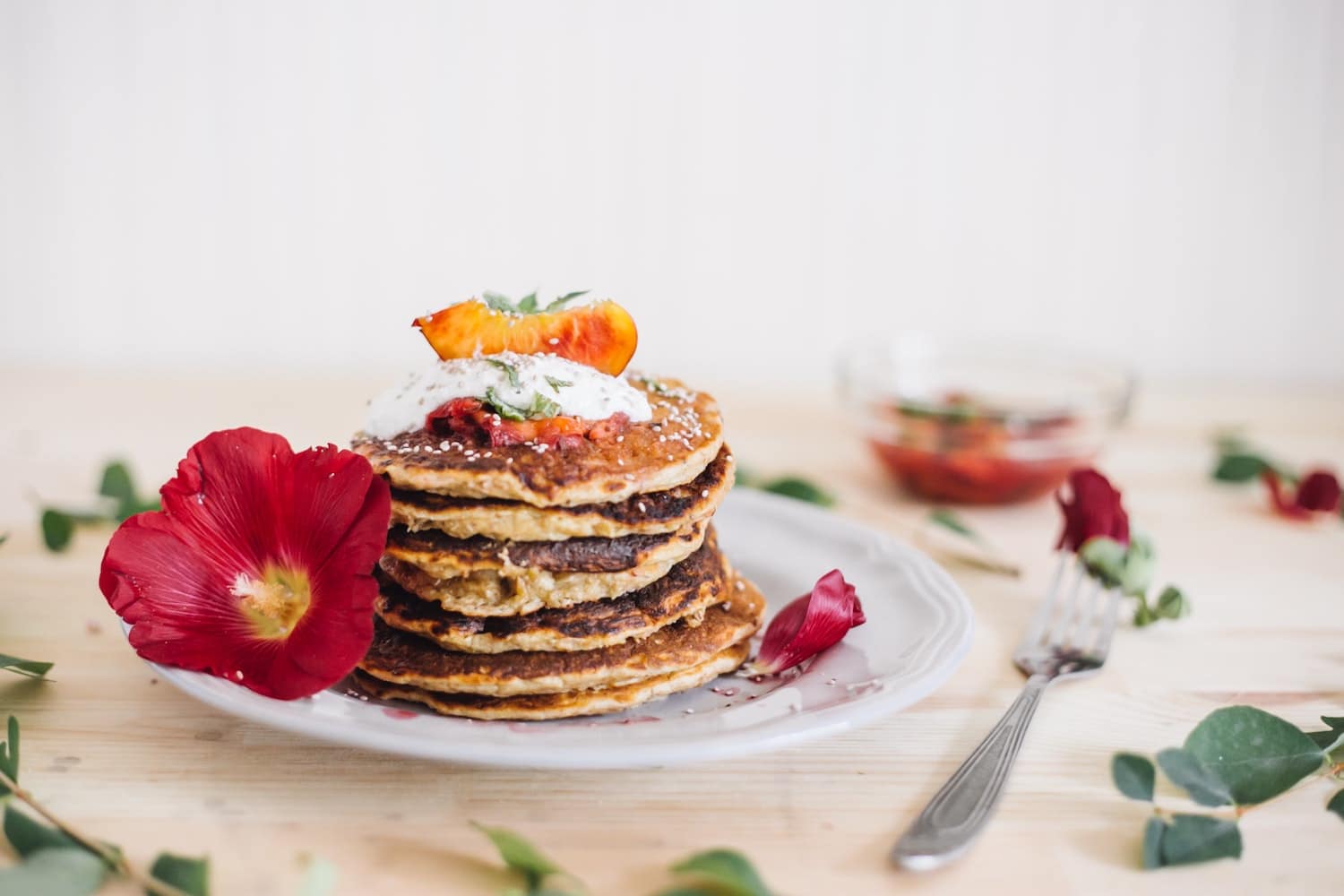 Ingredients
4 medium-sized potatoes, peeled and grated
1/2 cup all-purpose flour
2/3 cup milk
salt and pepper
1 tbsp butter
5oz / 140g Burren hot smoked Irish Organic salmon with honey, lemon & pepper or Burren cold-smoked Irish
Organic Salmon
1 fresh lemon, cut into quarters
crème fraîche
fresh dill

Method
Peel the potatoes and grate them using a mandolin or food processor.
Squeeze the grated potatoes to get rid of the starch.
In a large bowl add flour and milk and whisk together until fairly thick.
Add salt and pepper to taste, and mix the dough with the grated potatoes.
In a cold frying pan add the butter and turn heat to medium. Ladle the batter onto the pan until it covers it.
Cook slowly for about 4 minutes on each side.
To Serve:
When the pancakes are ready, add smoked salmon pieces, freshly squeezed lemon juice, and a little creme fraiche. Sprinkle some freshly chopped dill. Roll and serve.
Visit Our Shop

You may also like
Spinach & Irish Greek Style Cheese Rolls

This delicious recipe if from McCormack Family Farm, a Father and Sons team with a taste for excellence and passion for produce has excelled in creating a range of products that is both innovative and commercial in nature.

Raspberry Fool

Irish Raspberry Fool is one of the simplest desserts, made with just 3 ingredients. All you need to do to enjoy this mouthwatering dessert from Ballymaloe Cookery School is to swirl pureed raspberries togheter with fresh whipped cream.