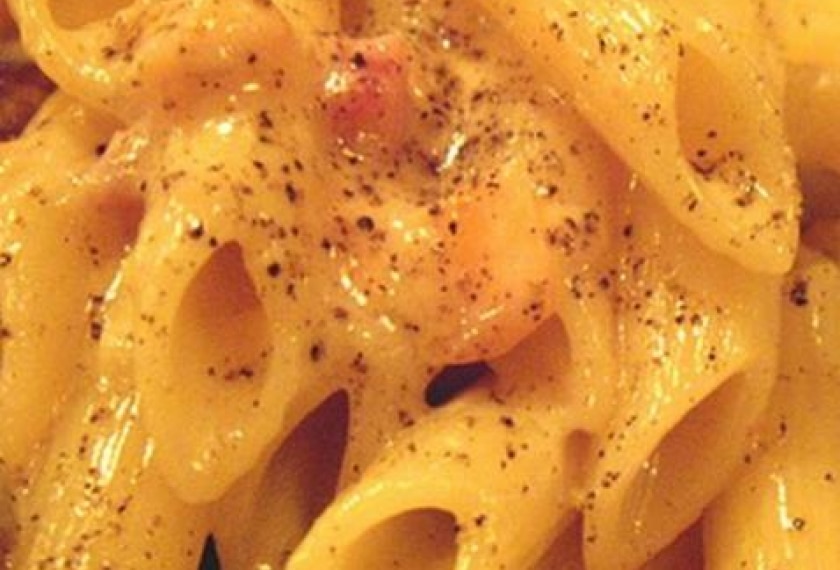 Ingredients
1 lb penne (or any smallish pasta like bowties or fusilli. Note that long pasta like spaghetti don't work as well)
1 cup cream cheese at room temperature
1 bunch fresh dill, chopped
4 spring onions/scallions, sliced
1 lemon, juice & zest
1 tablespoon mustard
1/4 cup capers
8 oz (or more) Burren Hot Smoked Organic Irish Salmon, spiced
Sprinkled sea salt & freshly ground black pepper, to taste
Method
Bring a large saucepan of salted water to the boil. Once it boils, add the pasta. Cook al dente, until the pasta is cooked through but still pleasantly chewy. Set aside 1 cup or so of the starchy cooking water. Drain the pasta but leave it a bit wet. Put the pasta back into the saucepan. Then immediately add the rest of the ingredients and mix through the pasta to allow the cream cheese to melt and form the sauce. Add a bit of the reserved water, about 1/2 cup or so in total. Be careful to not add too much.
Season to taste with salt and pepper.

You may also like
Realt na Mara Oysters with Mignonette Sauce

Realt na Mara Shellfish was founded in 2015 by Micheál Sugrue and Emmet Casey. From their farm just outside of Killorglin Micheál and Emmet produce a range of high quality Irish Mussels and Irish Oysters. The unique environment lends itself to the...

Realt na Mara Steamed Mussels with White Wine Sauce

Founded in 2015 by Micheál Sugrue and Emmet Casey, Realt na Mara Shellfish produces a delicious range of Cromane Irish Oysters and Cromane Irish Mussels. Nutrients, taste and texture from the MacGillycuddy Reeks and the local Laune, Caragh and Maine...