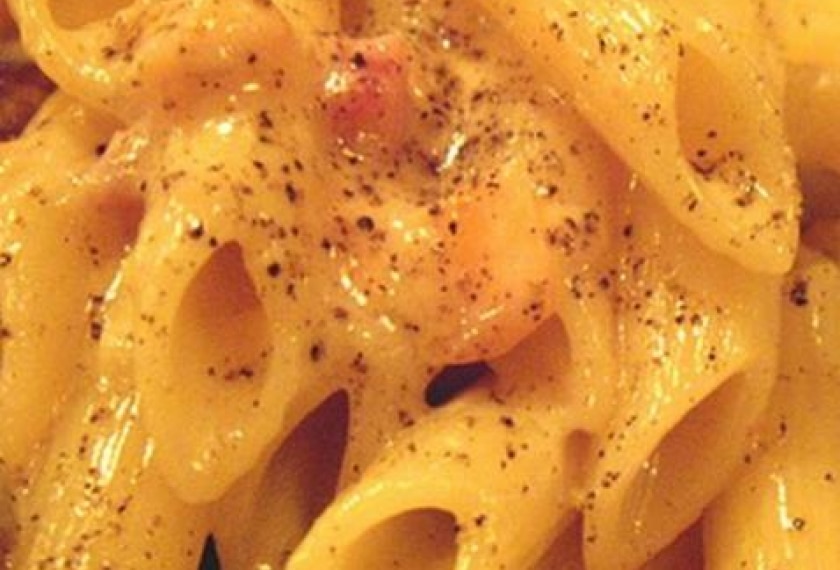 Ingredients
1 lb penne (or any smallish pasta like bowties or fusilli. Note that long pasta like spaghetti don't work as well)
1 cup cream cheese at room temperature
1 bunch fresh dill, chopped
4 spring onions/scallions, sliced
1 lemon, juice & zest
1 tablespoon mustard
1/4 cup capers
8 oz (or more) Burren Hot Smoked Organic Irish Salmon, spiced
Sprinkled sea salt & freshly ground black pepper, to taste
Method
Bring a large saucepan of salted water to the boil. Once it boils, add the pasta. Cook al dente, until the pasta is cooked through but still pleasantly chewy. Set aside 1 cup or so of the starchy cooking water. Drain the pasta but leave it a bit wet. Put the pasta back into the saucepan. Then immediately add the rest of the ingredients and mix through the pasta to allow the cream cheese to melt and form the sauce. Add a bit of the reserved water, about 1/2 cup or so in total. Be careful to not add too much.
Season to taste with salt and pepper.

You may also like
Simnel Cake

Ballymaloe House is home to the cooking dynasty of the Allen family, so you know you are in for a gastronomic treat when you dine here. This elegant country house has all the elements you will need to enjoy a relaxing full of great hospitality and of...

Traditional Roast Beef Dinner

The suburbs of Cork City are home to a little secret. Located near Douglas, just a short drive from the centre of the Rebel City, Maryborough Hotel and Spa is set in a private estate of mature grounds and gardens. You can sense the 300 years of history...