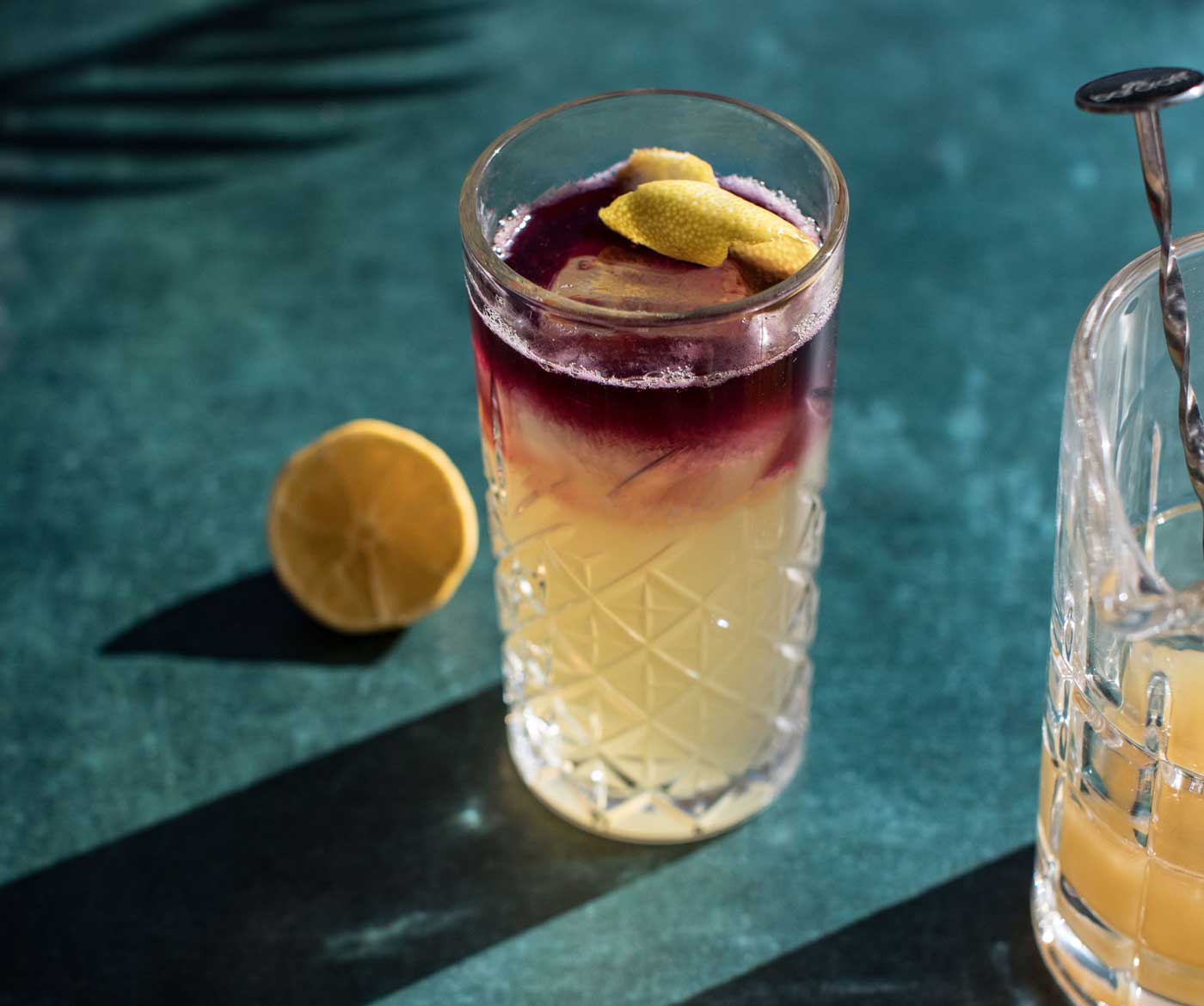 Ingredients
This refreshing Bury the Hatchet whiskey cocktail oozes a bold flavour that you won't forget. The lemon juice enhances the complex citrus notes of The Sexton Single Malt, while the hint of sugar complements the smooth honey finish of the spirit.
50ml The Sexton Single Malt
25ml lemon juice
12.5ml sugar syrup
Soda water
15ml Pedro Ximénez


Method
Pour the whiskey into a tall glass over cubed ice. Add the lemon juice and sugar syrup. Top with soda water and a Pedro Ximénez float. Garnish with a twist of lemon.
Learn to create a range of exciting cocktails using the best local ingredients with Monika Coghlan's Craft Cocktails book.
BUY BOOK

You may also like