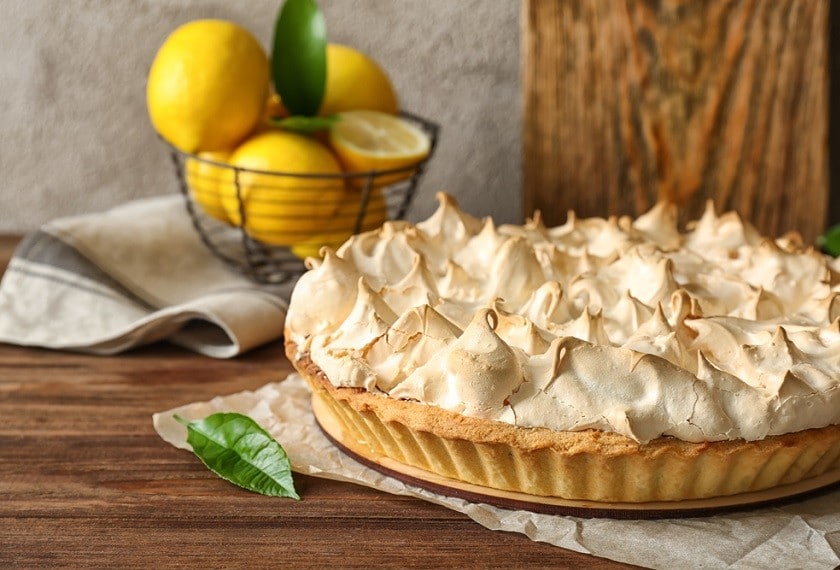 Ingredients
 250g Odlums Cream Flour
Pinch of Salt
200g Kerrygold Butter
170g Icing Sugar
2 large free-range egg yolks
1 Lemon juice and rind

Method
Pastry:
Cream the butter and sugar in a mixer and add the eggs one at a time.
Sieve in the flour and bring together into a dough. Wrap in cling film and chill for 1 hour before using.
Roll out the pastry on a floured surface and push it into an 8-inch tart tin.
Place some parchment on the surface of the pastry and fill it with baking beans.
Bake blind for 20 minutes before removing the parchment and baking for a further 15 minutes.
Lemon curd:
Place the lemon juice and zest into a small saucepan and bring to a boil.
Whisk the eggs and sugar together and add to the lemon juice.
Put back on the stove on medium heat and cook, stirring, until thickened.
Remove from the heat and whisk in the unsalted butter until it has fully melted.
Pour into a bowl, place cling film right onto the surface of the curd so it does not form a skin, and chill in the fridge until ready to use.
Meringue:
Place the sugar into a small, heavy saucepan and cover it with water.
Bring to a boil until it reaches 112 degrees C using a sugar thermometer.
Whisk the egg whites in a clean bowl until they peak and slowly add the sugar syrup. Whisk until it cools down.
To assemble:
Fill the tart shell with the chilled lemon curd and smooth off the surface using a flat knife.
Top with the meringue, then place under a hot grill and brown lightly.
Alternatively, use a pastry blow torch.
Visit Our Shop

You may also like
Realt Na Mara Oysters With Burren Smoked Irish Salmon Purée

This delicious recipe is from Burren Smokehouse a highly acclaimed, award-winning traditional smokehouse located in the Clare village of Lisdoonvarna, close to the Cliffs of Moher.

Spinach & Irish Greek Style Cheese Rolls

This delicious recipe if from McCormack Family Farm, a Father and Sons team with a taste for excellence and passion for produce has excelled in creating a range of products that is both innovative and commercial in nature.