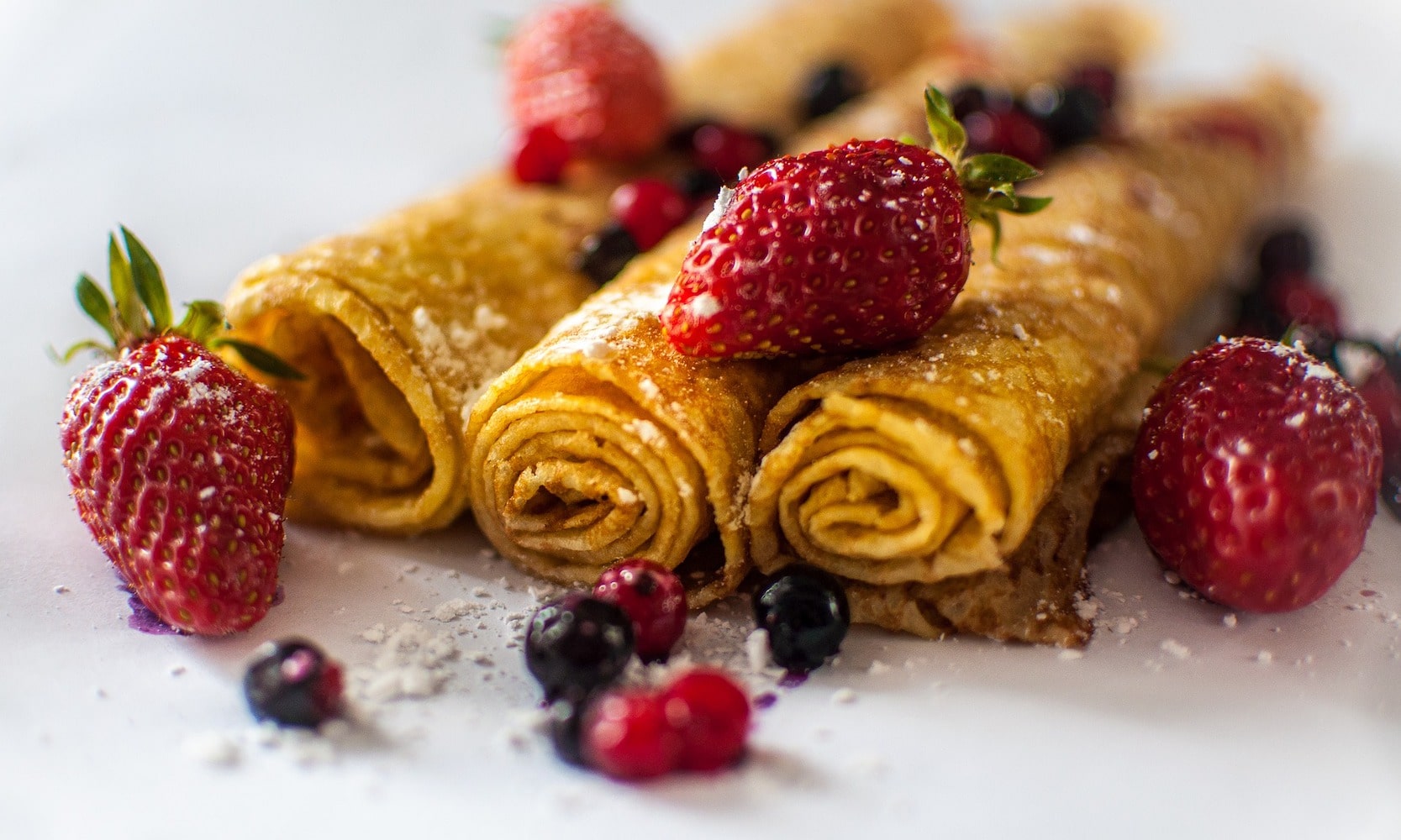 Ingredients

Pancake Mixture:

100g plain flour

Pinch of salt

1 egg

300 ml Natural Buttermilk

1 tbsp. Irish Farmhouse Country butter melted
Method
Sift the flour and salt into a mixing bowl and make a well in the centre. Crack the egg into the well; add the melted butter and half the buttermilk. Gradually draw the flour into the liquid by stirring all the time with a wooden spoon until all the flour has been incorporated and then beat well to make a smooth batter. Stir in the remaining buttermilk. Alternatively, beat all the ingredients together for 1 minute in a blender or food processor. Leave to stand for about 30 minutes, stir again before using.
To make the pancakes, heat the frying pan until very hot and then turn the heat down to medium. Lightly grease with butter and then pour in enough batter to coat the base of the pan thinly (about 2 tbsp.) Cook over moderate heat for 1-2 minutes or until the batter looks dry on the top and begins to brown at the edges. Flip the pancake over and cook the other side. 


You may also like
Irish Seafood Chowder

Bill Kelly is the fourth generation to head up this hotel, and we think it really sums up Rosslare. It has been such an integral part of this beachside location and now International Europort since 1895, that to imagine the place without it is unthinkable....

Tips for Cooking Irish Hereford Prime Steak

Farmer-led and owned, Irish Hereford Prime was founded in 1997 with the aim of promoting Irish Hereford Beef as a premium brand associated with quality and produced with sustainable methods. Since is formation, Irish Hereford Prime has gained a reputation...