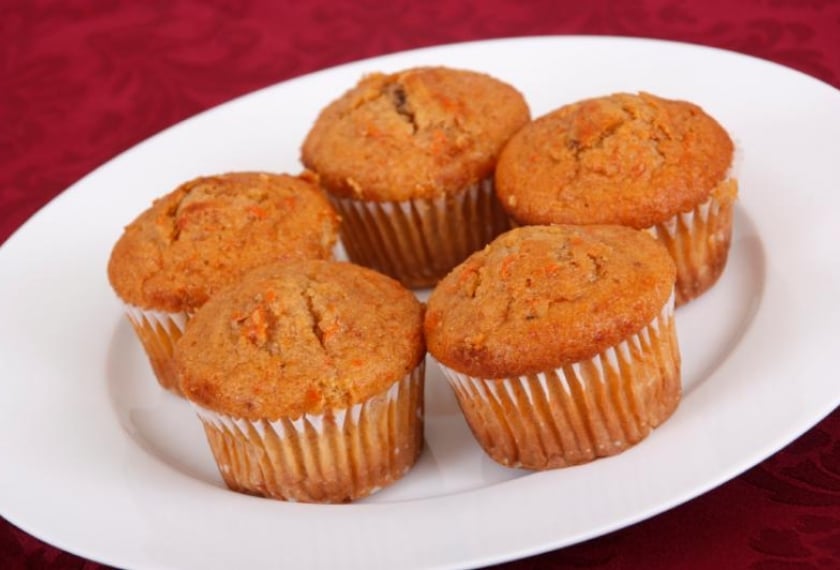 Ingredients
2 eggs
115g butter
100g brown sugar
115ml milk
175g wholemeal flour
1 tsp baking powder
100g wheat bran/jumbo oats
1 tsp baking soda
0.25 tsp salt
50g carrot (grated)
50g apple (grated)
a handful of walnuts
Method
Preheat oven to 190°C/Gas 5 and line muffin tin with cases. Cream the butter and brown sugar until fluffy. Combine with the apple, carrot, milk and eggs. Combine the flour, bran, baking powder, baking soda and salt. Blend into original mixture and add walnuts.
Spoon mixture into muffin cases and bake. Turn out onto a wire rack.

You may also like
New Season Irish Carrot Cake

International Guest Chef Fred Cordonnier. Recipe baked by Aisling Boggan from team Good Food Ireland.