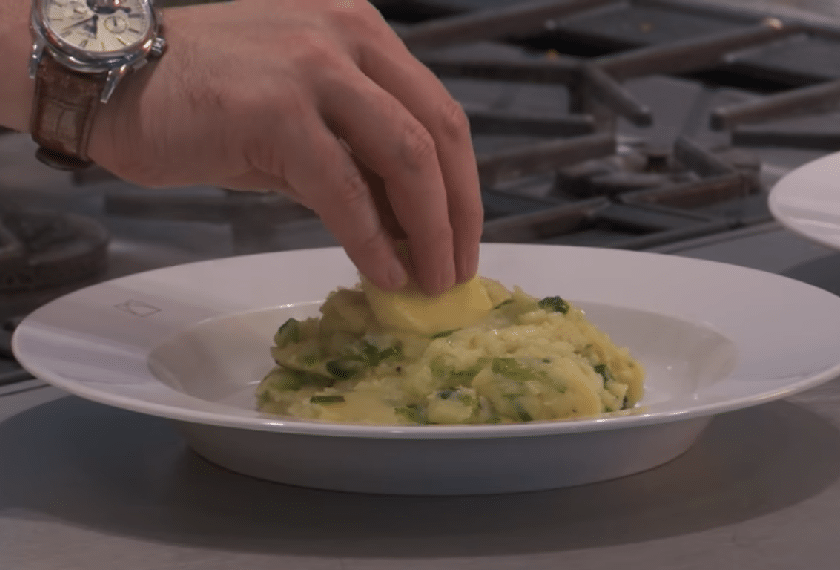 Ingredients
900g Rooster Potatoes or 4 Large Potatoes
1 Bunch Scallions (spring onions )
100g Glenillen Irish Country Butter
20ml Double Cream
Method
Bake the rooster potatoes on a wire rack in a hot oven for 40 mins. Remove from the oven cut in half and scoop out the potato , leaving skins aside. Push the potato through a drum sieve and set aside.
Melt 80g of butter in a pan very gently. Add the chopped scallions and wilt in the butter very gently for 5 mins. Fold in the potato add the cream mix well.
Season to taste.
Finish with a slice of country butter (20g ).

You may also like
New Season Irish Carrot Cake

International Guest Chef Fred Cordonnier. Recipe baked by Aisling Boggan from team Good Food Ireland.