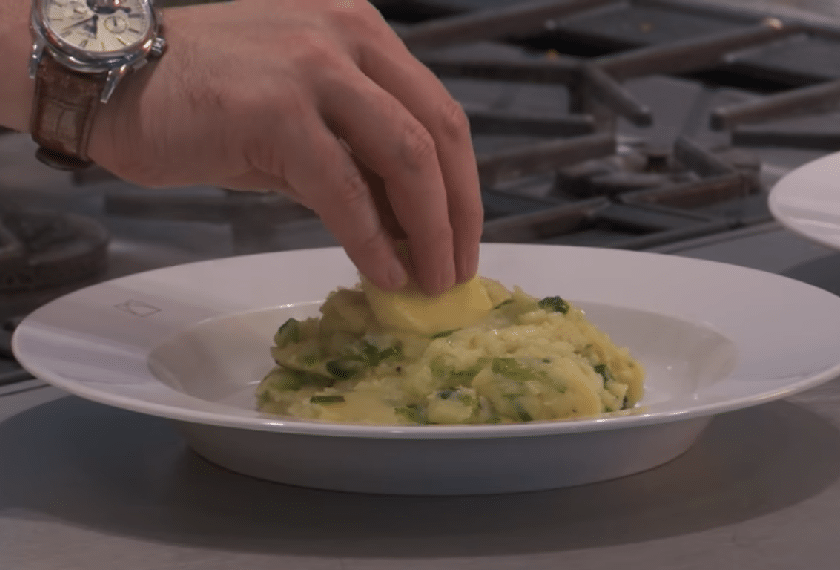 Ingredients
900g Rooster Potatoes or 4 Large Potatoes
1 Bunch Scallions (spring onions )
100g Glenillen Irish Country Butter
20ml Double Cream
Method
Bake the rooster potatoes on a wire rack in a hot oven for 40 mins. Remove from the oven cut in half and scoop out the potato , leaving skins aside. Push the potato through a drum sieve and set aside.
Melt 80g of butter in a pan very gently. Add the chopped scallions and wilt in the butter very gently for 5 mins. Fold in the potato add the cream mix well.
Season to taste.
Finish with a slice of country butter (20g ).

You may also like
Rhubarb Martini

What a delight to see rhubarb fabulously starting to make its presence known in the garden. As we are leaving our caves, and with more sunny days, we decided to share this easy and seasonal drink with you.