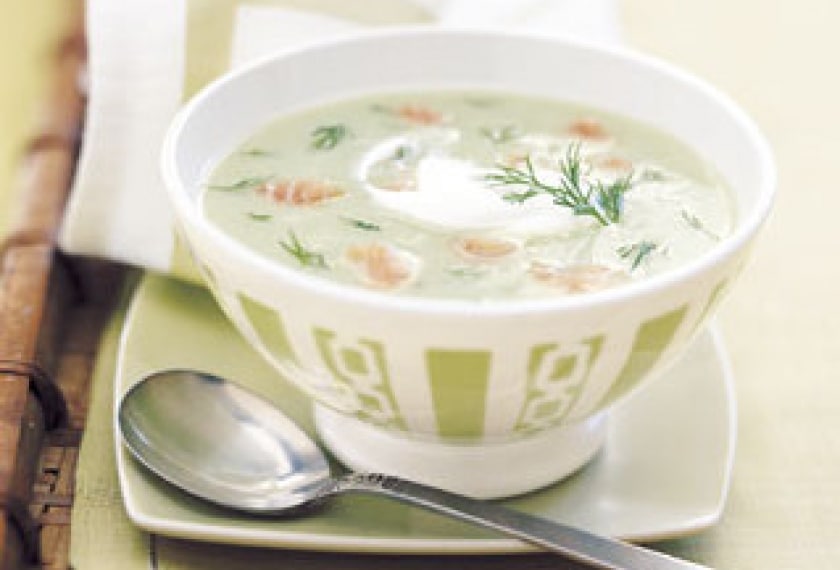 Ingredients
4 large seedless cucumbers (about 1 pound each)
1.4 litres / 1 1/2 quarts plain natural yogurt
1 cup fresh dill
chopped 2 cloves garlic
minced 2 tsp salt
1 tsp pepper
200g Burren Smoked Irish Organic Smoked
Salmon, cut into short stripes
For garnish (optional):
thin cucumber slices
radishes
sliced rye bread
croutons
fresh dill
Method
Wash the cucumbers thoroughly. Peel 2 of them and cut into chunks. Cut remaining 2 cucumbers into chunks. Place in food processor and process until pureed. Transfer mixture to large bowl. Add yogurt, dill, garlic, seasoning and smoked salmon; stir until blended. Chill until served.

You may also like
New Season Irish Carrot Cake

International Guest Chef Fred Cordonnier. Recipe baked by Aisling Boggan from team Good Food Ireland.