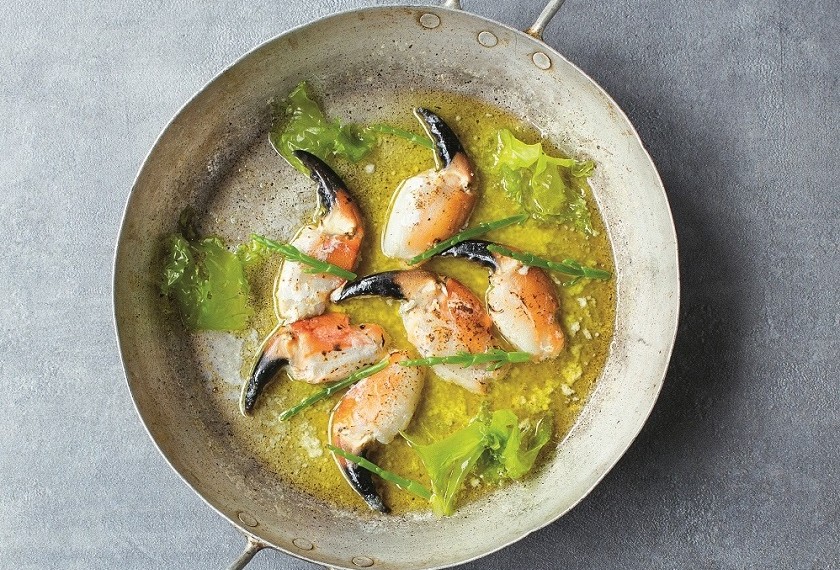 Ingredients
35 g/11⁄4 oz (2 tablespoons) butter
12 cooked crab claws, shells removed
Seaweed Vinegar (see page 352) or apple cider vinegar, to taste
50 g/2 oz (⁄1 3cup) samphire (sea beans)
25 g/1 oz (1⁄4 cup) fresh sea lettuce
Sea Salt
Method
Melt the butter in a large pan over a medium heat. When it starts to foam, reduce the heat, add the crab claws and heat for 3–5 minutes until the crab claws are warmed through.
Season with sea salt and Seaweed Vinegar.
Place the crab claws on a platter and garnish with the samphire (sea beans) and sea lettuce.
Credit: The Irish Cookbook by Jp McMahon is published by Phaidon. Photography & Styling: Anita Murphy and Zania Koppe

You may also like
New Season Irish Carrot Cake

International Guest Chef Fred Cordonnier. Recipe baked by Aisling Boggan from team Good Food Ireland.