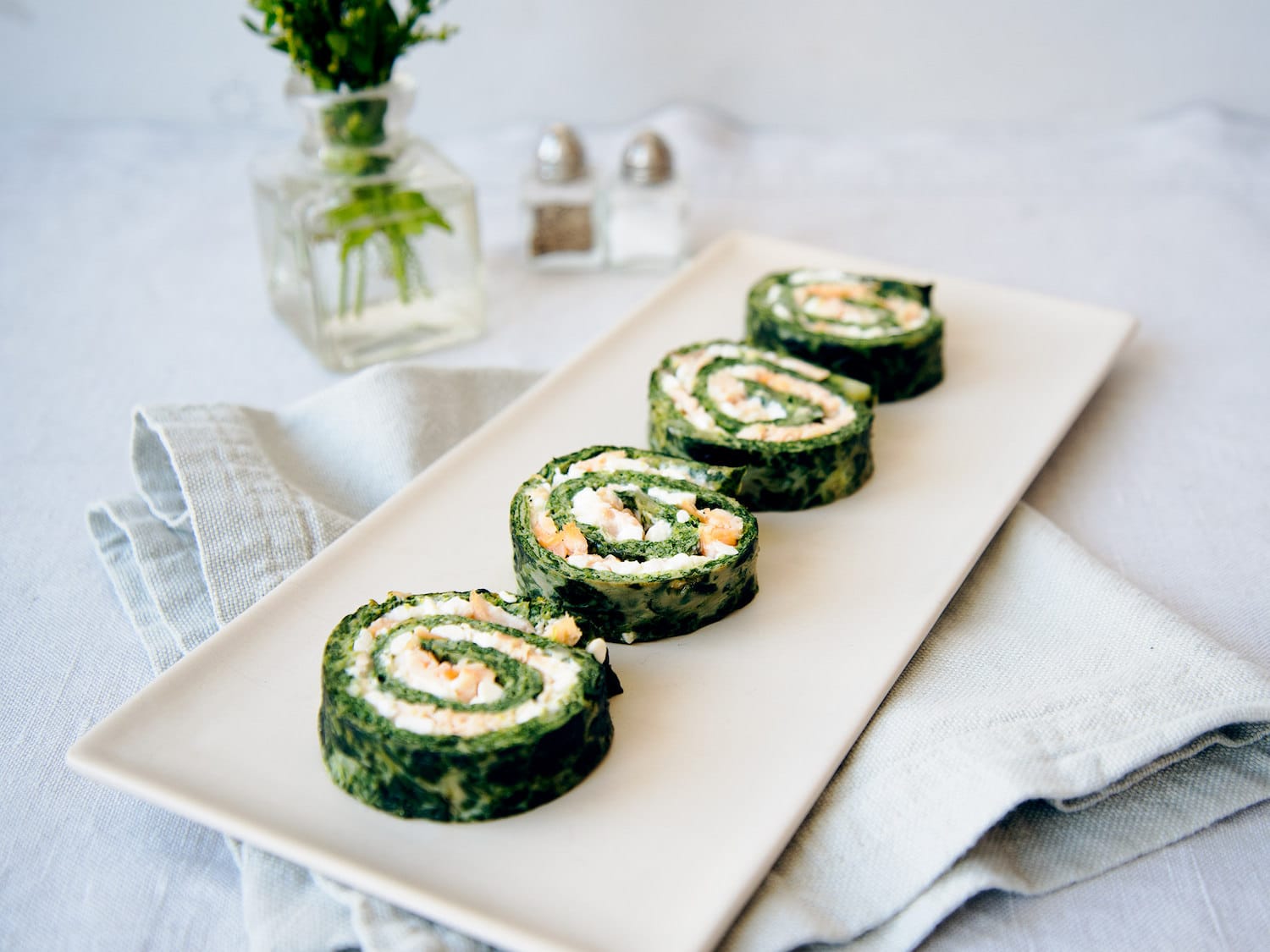 Ingredients
4 eggs
4.5oz / 130g frozen spinach (defrosted), or the corresponding quantity of fresh spinach, blanched
3.5oz / 100g parmesan cheese (parmigiano reggiano), grated
Salt, pepper
7oz / 200g fresh cheese (or cream cheese)
9oz / 250g Burren Smoked Organic Salmon, cold smoked
a little lemon juice
fresh dill, chopped
Method
Preheat the oven to 400°F / 200°C.
Beat the eggs until they are slightly frothy.
Add the defrosted spinach as well as 50g of the parmesan cheese, and seasons to taste.
Line a baking tray with parchment paper, sprinkle the remaining parmesan over it and carefully pour the very liquid egg dough into the tray.
Bake for about 10 minutes and let cool down completely.
Once cold, turn the egg dough and spread the fresh cheese on top.
Distribute the salmon slices evenly on it, and sprinkle the lemon juice and the dill over them.
Roll up the dough starting on the widest side and wrap it tightly in cling film.
Chill for at least 8 hours.
When you are ready to put it out on the table, cut the roll into slices, and serve them with fresh, crusty baguette and a dollop of horseradish.

You may also like
New Season Irish Carrot Cake

International Guest Chef Fred Cordonnier. Recipe baked by Aisling Boggan from team Good Food Ireland.