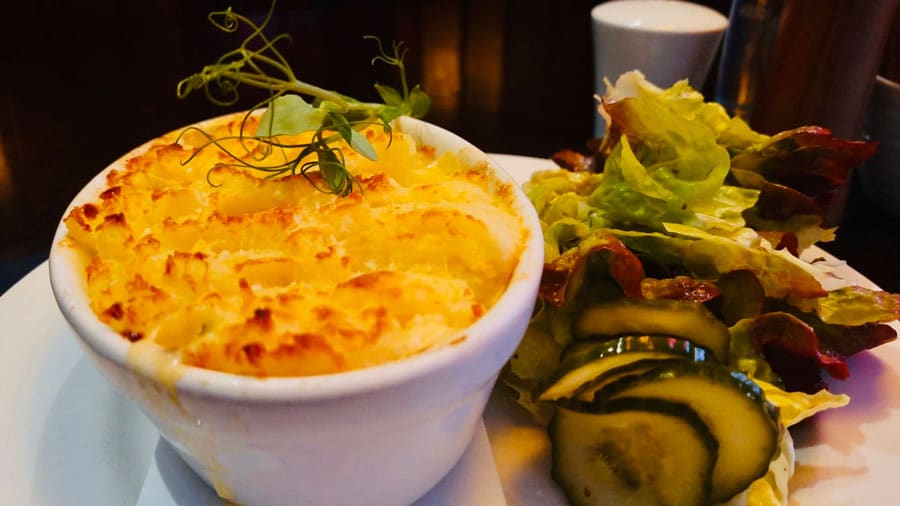 Ingredients
1kg fish (mix cod, haddock, hake, salmon)
salt and freshly ground pepper
1 onion
300ml cream
300ml milk
1 – 2 tbsp cornflour mixed with 1-2 tbsp cold water
1-2 tbsp freshly chopped herbs
1kg mashed potato

Method
Sweat the onion in a little oil with some seasoning.
Put the fish into a wide pan, cover with the milk and add a fresh bay leaf. Season with salt and freshly ground pepper.
Cover and simmer gently until the fish is just cooked, 5 minutes depending on the thickness of the fish.
Remove the fish to a plate with a slotted spoon. Discard the bay leaf.
Preheat the oven to 180ºC.
Bring the cooking liquid to a boil and thicken it by whisking in the cornflour.
Add the chopped herbs, onions and chunks of fish.
Spoon into 6–8 dishes and top with fluffy potatoes
To finish cooking, cook in the oven for 30 minutes.
Visit Our Shop

You may also like
Ballymaloe Strawberry Shortcake

It's summer time and nothing evokes summer as much as a strawberry dessert. Myrtle Allen is a national treasure. Everyone who knows anything about proper Irish food knows that. She's a real culinary heroine without whom the food culture of this country...

Easter Scrambled Egg (shells) with Burren Smoked Salmon

The Burren Smokehouse is a family-run business which was set up in 1989 by Birgitta & Peter Curtin. The quality of their Smoked Salmon has grown exponentially from the pubs, hotels and restaurants in the Lisdoonvarna area in Co. Clare to now supplying...