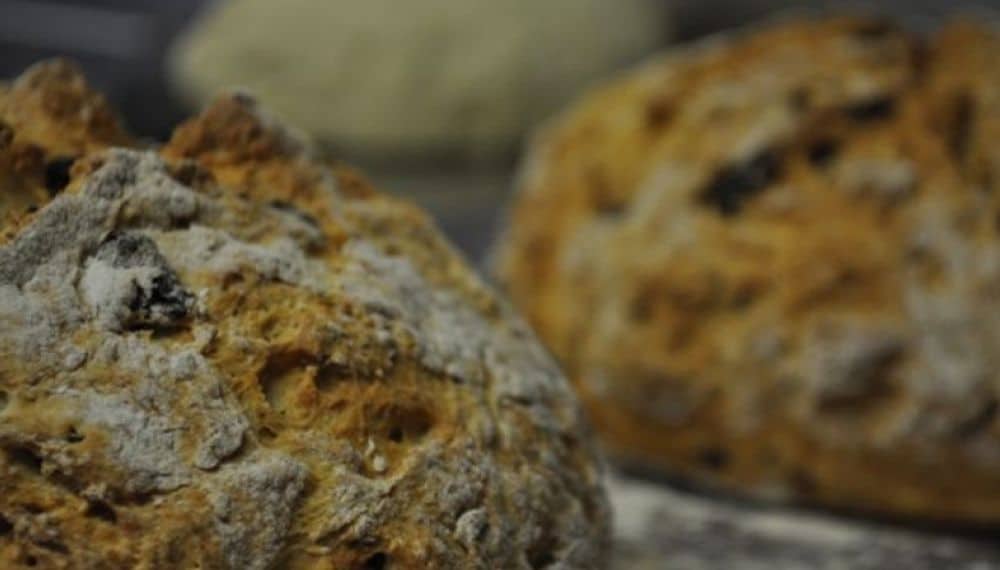 Ingredients
400g plain flour

1tsp salt

1tsp sugar

1tsp bread soda

375ml buttermilk

100g raisins
Method
Mix all dry ingredients, add raisins and then pour in the buttermilk.
Mix to form a dough roll into round shape.
Place the loaf on a baking tray.
Cook in a preheated oven at 170C for 30 minutes. 

You may also like
Spinach & Irish Greek Style Cheese Rolls

This delicious recipe if from McCormack Family Farm, a Father and Sons team with a taste for excellence and passion for produce has excelled in creating a range of products that is both innovative and commercial in nature.

Raspberry Fool

Irish Raspberry Fool is one of the simplest desserts, made with just 3 ingredients. All you need to do to enjoy this mouthwatering dessert from Ballymaloe Cookery School is to swirl pureed raspberries togheter with fresh whipped cream.