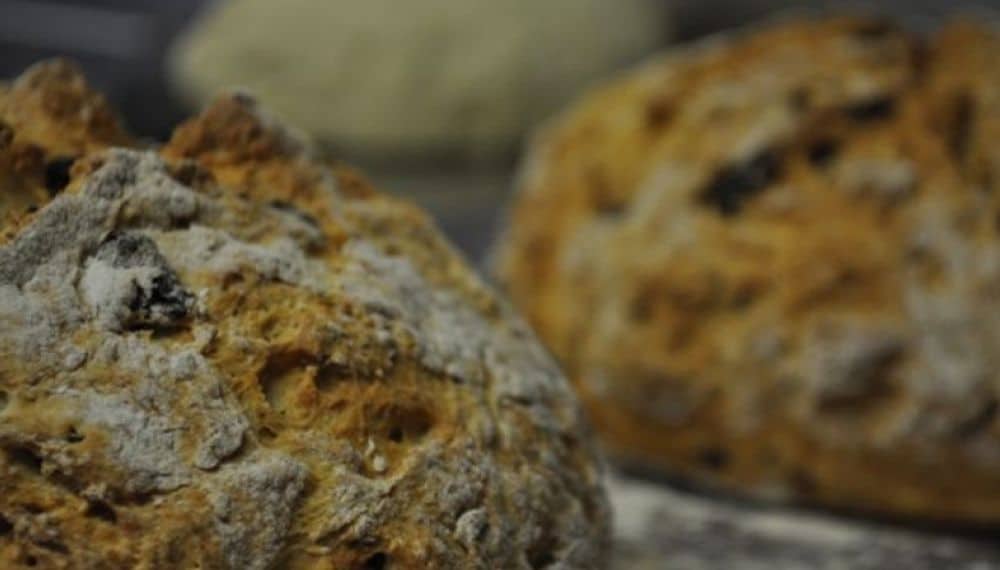 Ingredients
400g plain flour

1tsp salt

1tsp sugar

1tsp bread soda

375ml buttermilk

100g raisins
Method
Mix all dry ingredients, add raisins and then pour in the buttermilk.
Mix to form a dough roll into round shape.
Place the loaf on a baking tray.
Cook in a preheated oven at 170C for 30 minutes. 

You may also like
Pumpkin Soup Recipe

Thick and creamy pumpkin soup recipe spiced with chili, ginger and black pepper. This soup is full of nutritious and it is a perfect choice for a quick, warming supper.