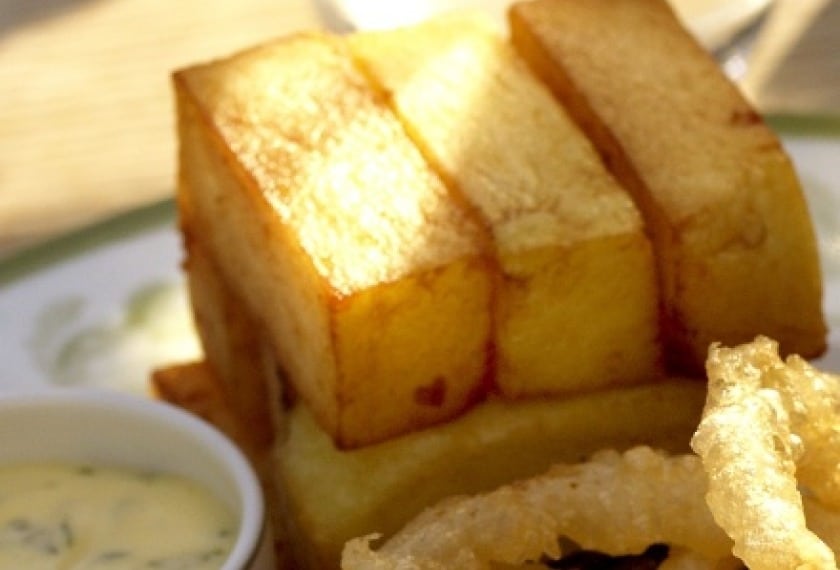 Ingredients
1kg potatoes, peeled
Salt and Pepper
5 garlic cloves
Thyme and Rosemary sprigs
Donegal Rapeseed Oil
Method
Cut the potatoes into thick chips. Par boil in a pan of salted water for 5 – 10 minutes until just tender when pricked with a skewer. Drain and pat dry with tea towel. Place onto a roasting tray and scatter over the garlic and herbs. Generously drizzle with the Donegal Rapeseed Oil and sprinkle with salt and pepper. Toss them to coat in the oil and flavourings.
Cook them for 10 – 15 minutes at 210°C turning them a few times until golden brown and crispy. Drain on kitchen paper and serve immediately.

You may also like
New Season Irish Carrot Cake

International Guest Chef Fred Cordonnier. Recipe baked by Aisling Boggan from team Good Food Ireland.