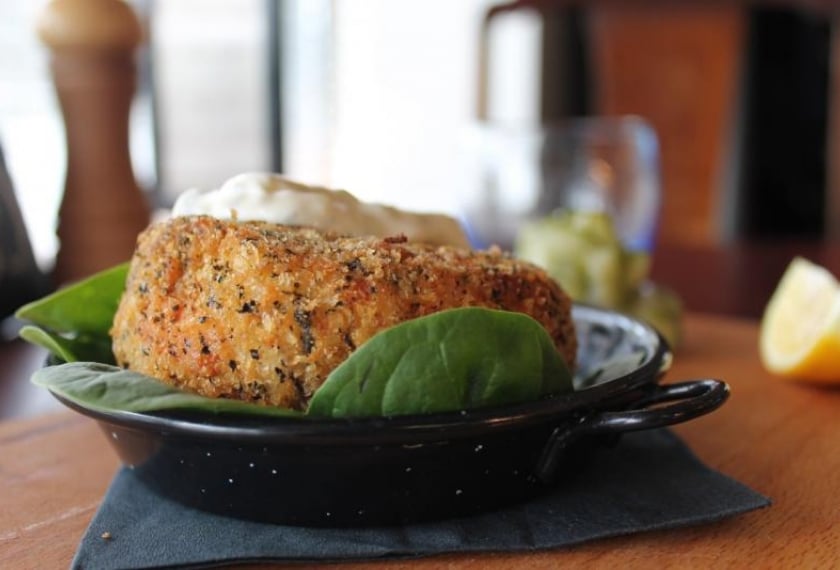 Ingredients
500g Kilmore Quay, hake or cod fillets, skin removed & roughly chopped
500g baby potatoes
2 eggs
1 tbls horseradish cream
1 tbls finely grated lemon rind
1⁄2 cup parsley, chopped
3 cups fresh bread crumbs
40gm butter
1 cup whole-egg mayonnaise
1 tbls lemon juice
1 clove garlic, crushed
2 tbls baby capers, rinsed
Method
Combine the mayonnaise, lemon juice garlic & capers in a bowl and mix well.
Boil the potatoes in salted water for 15 minutes, or until tender. Drain and roughly mash. Add the fish, 1 cup of the breadcrumbs, eggs, lemon rind, parsley and horseradish to the potato, combine and season to taste.
Form 4 patties with the mixture and press into the extra breadcrumbs. Melt the butter in a non-stick frying pan over medium heat and cook the patties in batches for 3-4 minutes a side, or until golden and cooked through.
Serve with the mayonnaise and lemon wedges.

You may also like
New Season Irish Carrot Cake

International Guest Chef Fred Cordonnier. Recipe baked by Aisling Boggan from team Good Food Ireland.