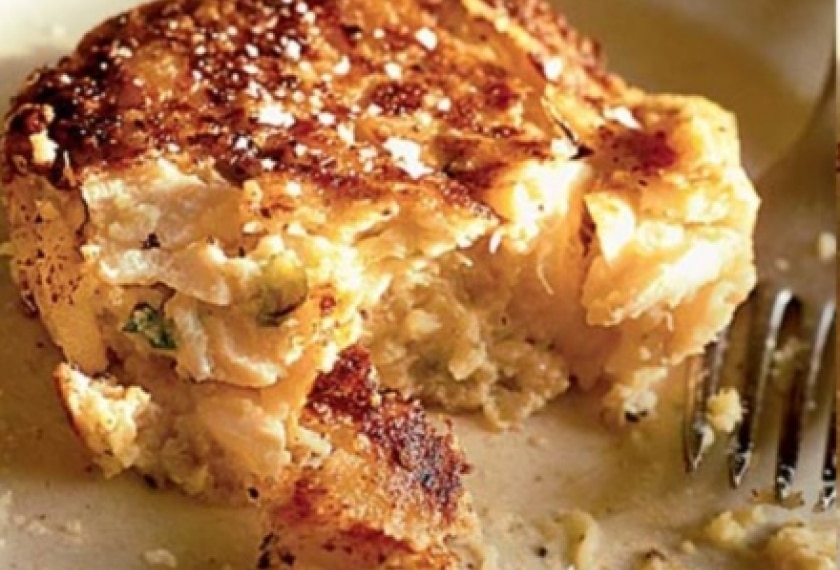 Ingredients
1kg floury potatoes
75g porridge oats
50g wholemeal flour
Smoked Back Bacon – 2 rashers per person, grilled
Donegal Rapeseed Oil for shallow frying
Method
Cook the potatoes in boiling water for 10-15 minutes until tender.
Drain and return to the pan and mash. Allow to cool slightly.
Stir in 50g of the oats and the flour and season well. Press into 8 round potato cakes and coat in the remaining oats.
Heat the Donegal Rapeseed Oil in a large frying pan and fry the potato cakes for 2 minutes on each side.

You may also like
New Season Irish Carrot Cake

International Guest Chef Fred Cordonnier. Recipe baked by Aisling Boggan from team Good Food Ireland.

Greek Yogurt, Lemon Zest and Pistachio Pancakes

Since 1990, the Faughnan family of Dromod, Co. Leitrim have been ensuring the traditional Irish food, boxty remains a key part of Irish food culture with their Dromod Boxty food business.