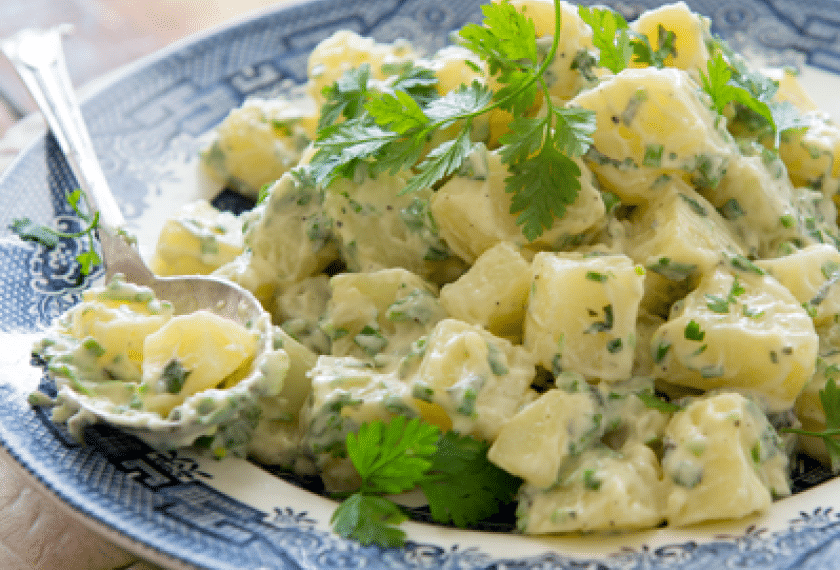 Ingredients
1 cup freshly-cooked, diced, potatoes
1 tbsp chopped parsley
1 tbsp chopped chives and spring onion
120ml (4fl oz/1⁄2 cup) Ballymaloe French Dressing
120ml (4fl oz/1⁄2 cup) mayonnaise
Salt and pepper
Method
Boil the potatoes in their skins. Peel and chop into cubes while they are still nice and warm. Toss with Ballymaloe French Dressing, mayonnaise, spring onion and parsley. Season with salt and pepper to taste.

You may also like
New Season Irish Carrot Cake

International Guest Chef Fred Cordonnier. Recipe baked by Aisling Boggan from team Good Food Ireland.