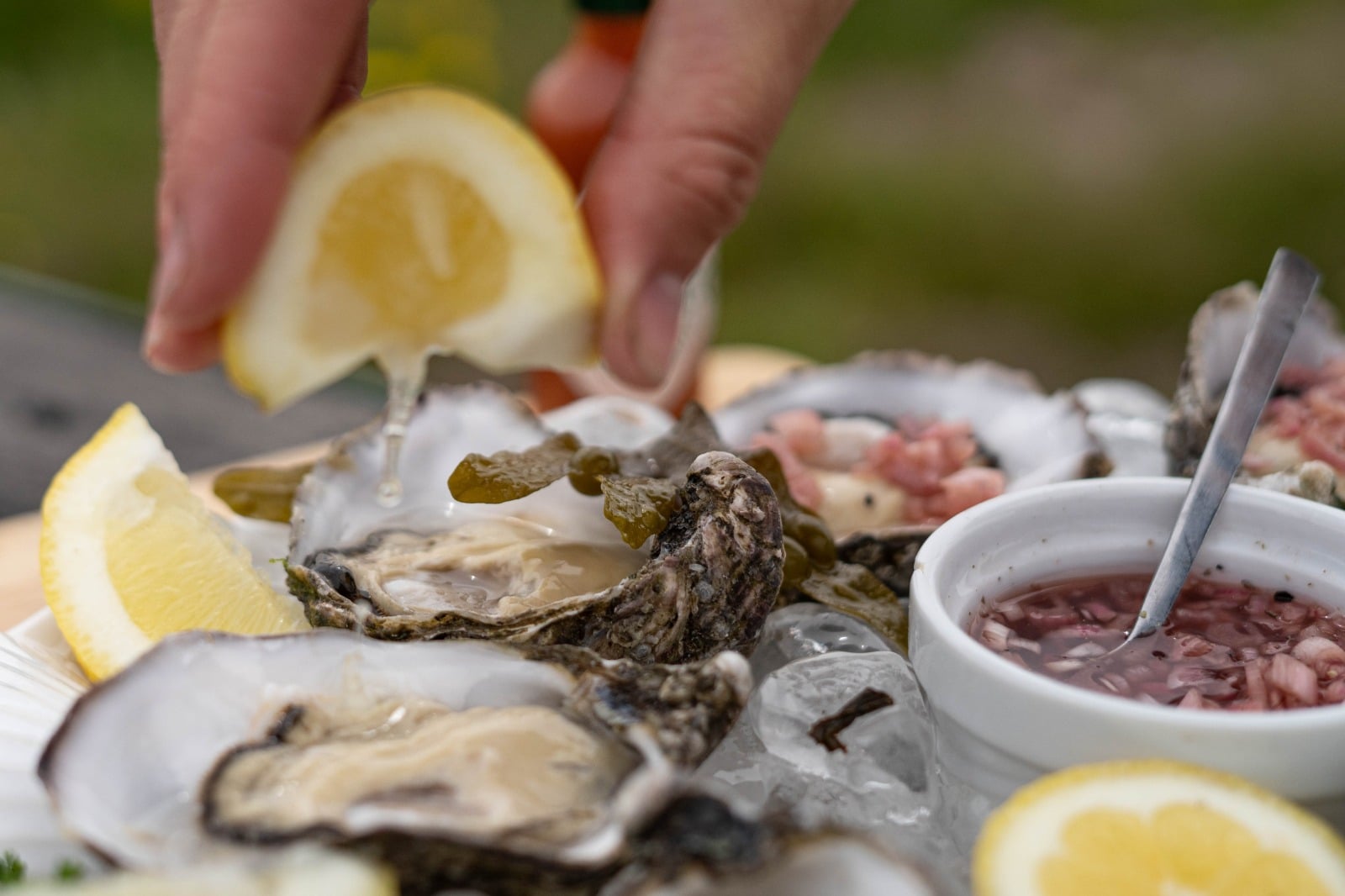 Ingredients
12 Realt na Mara Oysters

2 Irish shallots

50 ml of red wine vinegar

1/2 tsp of caster sugar

Salt & ground black pepper
Buy A Voucher
Method
Finely dice the shallots and place in a bowl.

Pour in the red wine vinegar and stir in the caster sugar, salt and pepper.

Mix all the ingredients together and allow to infuse for at least an hour.

Before serving your mignonette begin shucking your oysters.

Wrap a tea towel over one hand and use it to hold the oyster firmly

Using an oyster shucking knife in the other hand, place the tip of the shucking knife at the base of the hinge, twist the knife using pressure, then without the pressure, lever the knife upwards, or twist it to prise the hinge open.

Slide the knife under the top shell to release the oyster and remove the shell. Slide the knife under the meat to release it from underneath.

To serve, spoon the mignonette over each freshly shuck Realt na Mara Oyster.
Visit Our Shop

You may also like
Realt na Mara Steamed Mussels with White Wine Sauce

Founded in 2015 by Micheál Sugrue and Emmet Casey, Realt na Mara Shellfish produces a delicious range of Cromane Irish Oysters and Cromane Irish Mussels. Nutrients, taste and texture from the MacGillycuddy Reeks and the local Laune, Caragh and Maine...

Creamy Celeriac Soup Recipe

Creamy celeriac soup is a warming and nourishing recipe. Perfect to warm you up on a cool winter's day.