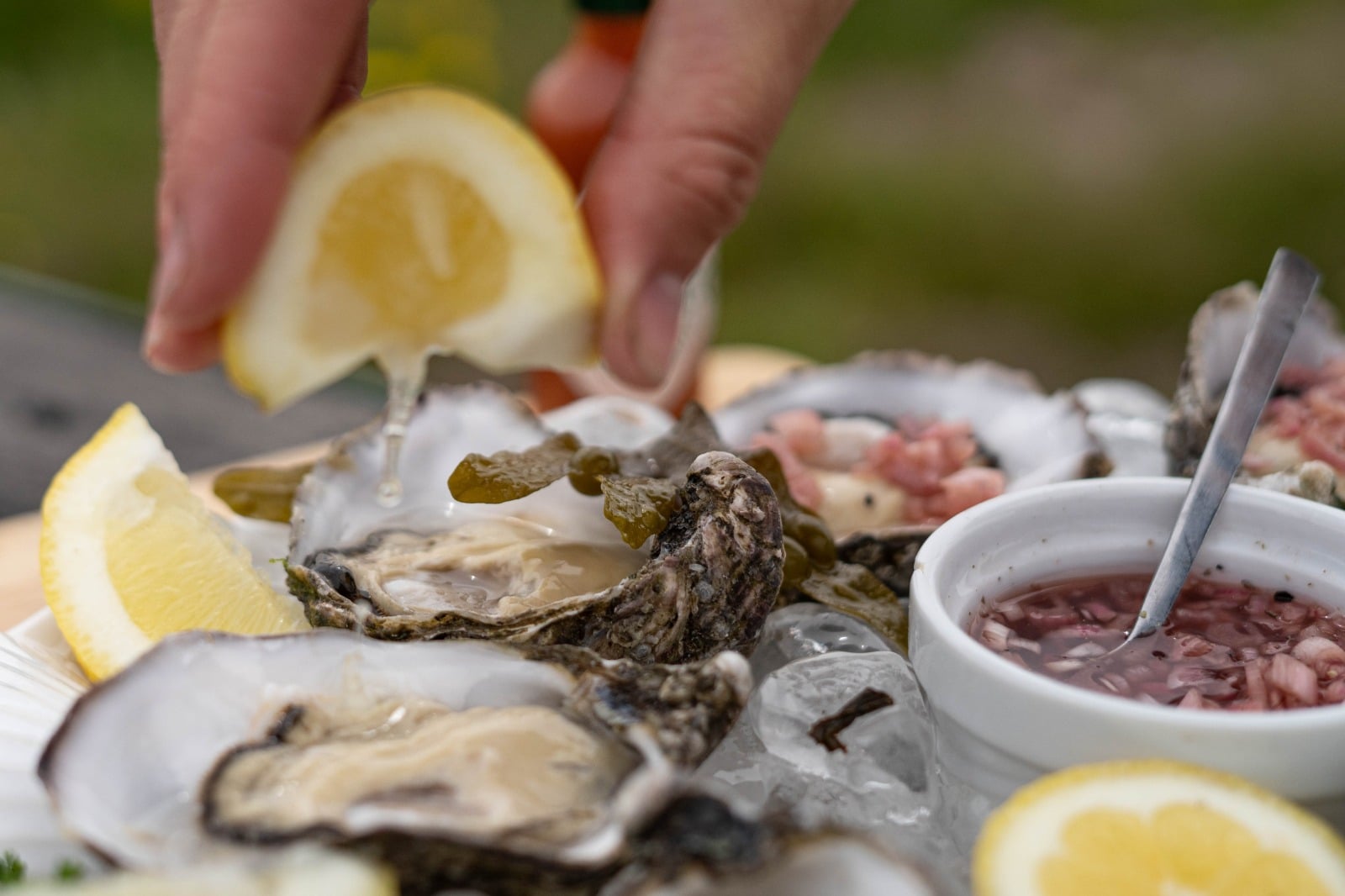 Method
Finely dice the shallots and place them in a bowl.

Pour in the red wine vinegar and stir in the caster sugar, salt and pepper.

Mix all the ingredients together and allow to infuse for at least an hour.

Before serving your mignonette begin shucking your oysters.

Wrap a tea towel over one hand and use it to hold the oyster firmly

Using an oyster shucking knife in the other hand, place the tip of the shucking knife at the base of the hinge, twist the knife using pressure, then without the pressure, lever the knife upwards, or twist it to prise the hinge open.

Slide the knife under the top shell to release the oyster and remove the shell. Slide the knife under the meat to release it from underneath.

To serve, spoon the mignonette over each freshly shuck Realt na Mara Oyster.
Visit Our Shop

You may also like
Realt Na Mara Oysters With Burren Smoked Irish Salmon Purée

This delicious recipe is from Burren Smokehouse a highly acclaimed, award-winning traditional smokehouse located in the Clare village of Lisdoonvarna, close to the Cliffs of Moher.

Spinach & Irish Greek Style Cheese Rolls

This delicious recipe if from McCormack Family Farm, a Father and Sons team with a taste for excellence and passion for produce has excelled in creating a range of products that is both innovative and commercial in nature.