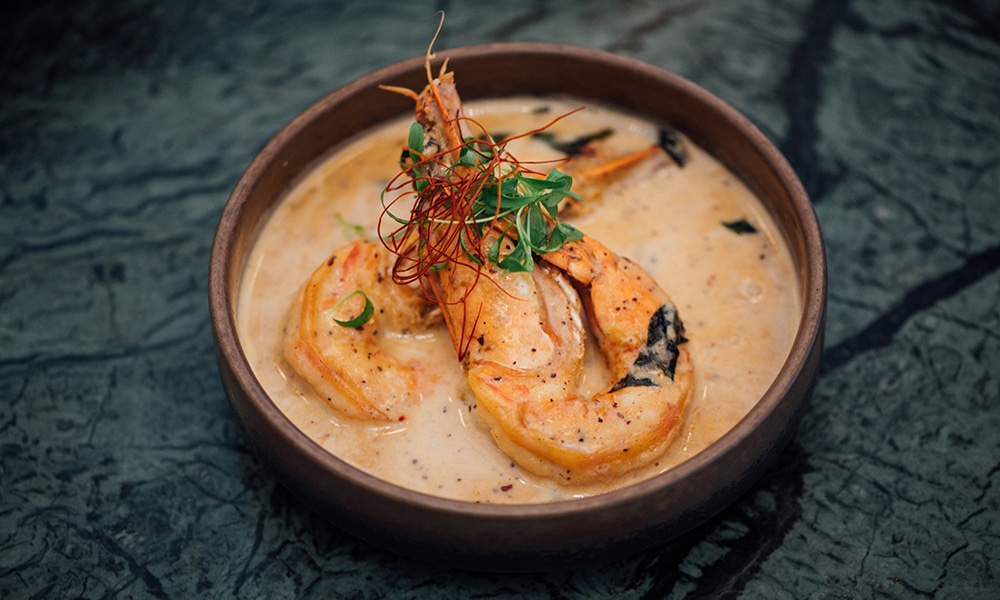 Ingredients
50 g (2oz) Butter

250 g (10oz) Potatoes

2 Onions (diced)

150 g (6oz) diced Carrots, Leeks and Celery

300 g (12oz) Cubed Fish: Smoked Haddock, Cod, Shrimp, Mussels, Salmon & Monkfish

Salt and Pepper

2 Bay Leaves

125 ml Cream

1 ½ litres Fish Stock

½ Glass of Brandy

¼ Litre Milk

50 g (2oz) Chopped Parsley

Method
Melt the butter in a large pot; add carrots, leeks, celery and onion and sauté for 3-4 minutes. Add potatoes, bay leaves and brandy and cook for a further 3 minutes. Add fish stock and milk and bring to the boil. Then add the fish and simmer for 5-8 minutes over medium heat. Add cream and parsley, season with salt and pepper and bring back to the boil. Serve with homemade brown bread.
View another Seafood Chowder recipe here and watch how to make a Seafood Chowder recipe here
Visit Our Shop

You may also like
Spinach & Irish Greek Style Cheese Rolls

This delicious recipe if from McCormack Family Farm, a Father and Sons team with a taste for excellence and passion for produce has excelled in creating a range of products that is both innovative and commercial in nature.

Raspberry Fool

Irish Raspberry Fool is one of the simplest desserts, made with just 3 ingredients. All you need to do to enjoy this mouthwatering dessert from Ballymaloe Cookery School is to swirl pureed raspberries togheter with fresh whipped cream.