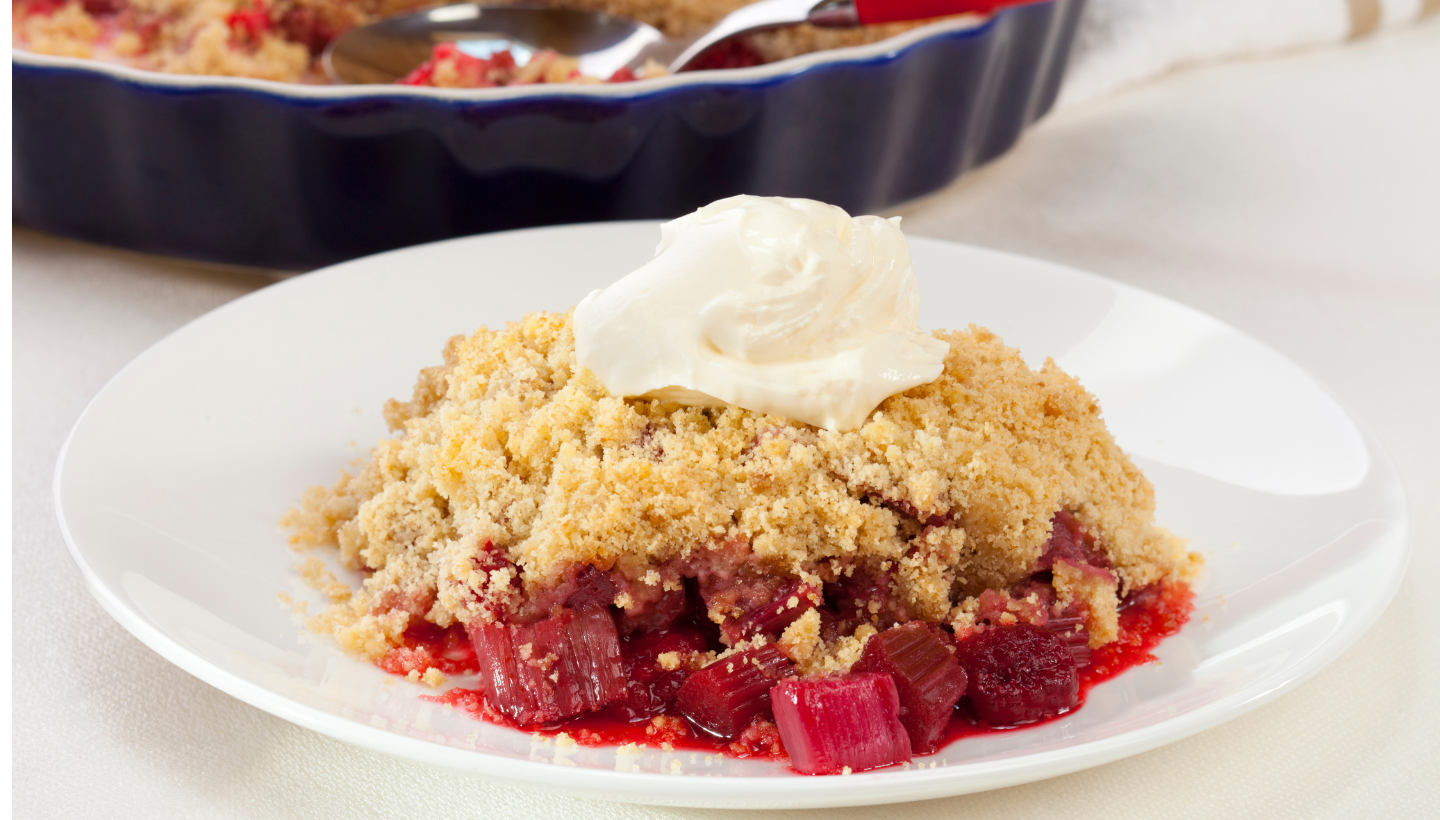 Ingredients
200g rhubarb
100g granulated sugar
25g butter
3 tablespoons maple syrup
50g plain flour
25g butter
25g brown sugar
25g pistachio nuts; toasted and chopped
Crumble Top:
50g plain flour
25g butter
25g brown sugar
25g pistachio nuts; toasted and chopped
Pinch ground ginger
Method
Cut rhubarb into cubes and cook gently in a saucepan with the sugar, butter and maple syrup for 10 minutes. Divide between 4 ramekin dishes
Crumble Topping Method:
Pre-heat over to 200°C/ 400°F/ Gas 6
Mix the flour, butter, sugar and pistachios and ginger in a food processor.
Pour on top of the rhubarb and bake in a hot oven for 20 minutes.
Serve warm with freshly whipped cream or ice cream'ed cream or ice cream.

You may also like
White Chocolate Soup

Noel McMeel is a chef from Northern Ireland, who is the executive head chef at Lough Erne Golf Resort and Hotel in Enniskillen, County Fermanagh.

Chicken, Mushroom, Potato and Thyme Winter Stew

A perfect, slow-cooked chicken, mushroom, potato and thyme stew recipe, that feeds a party. Consider preparing this hearty dish, full of tender meat pieces and mouth-watering vegetables a day ahead to allow it to develop best, rich flavour.