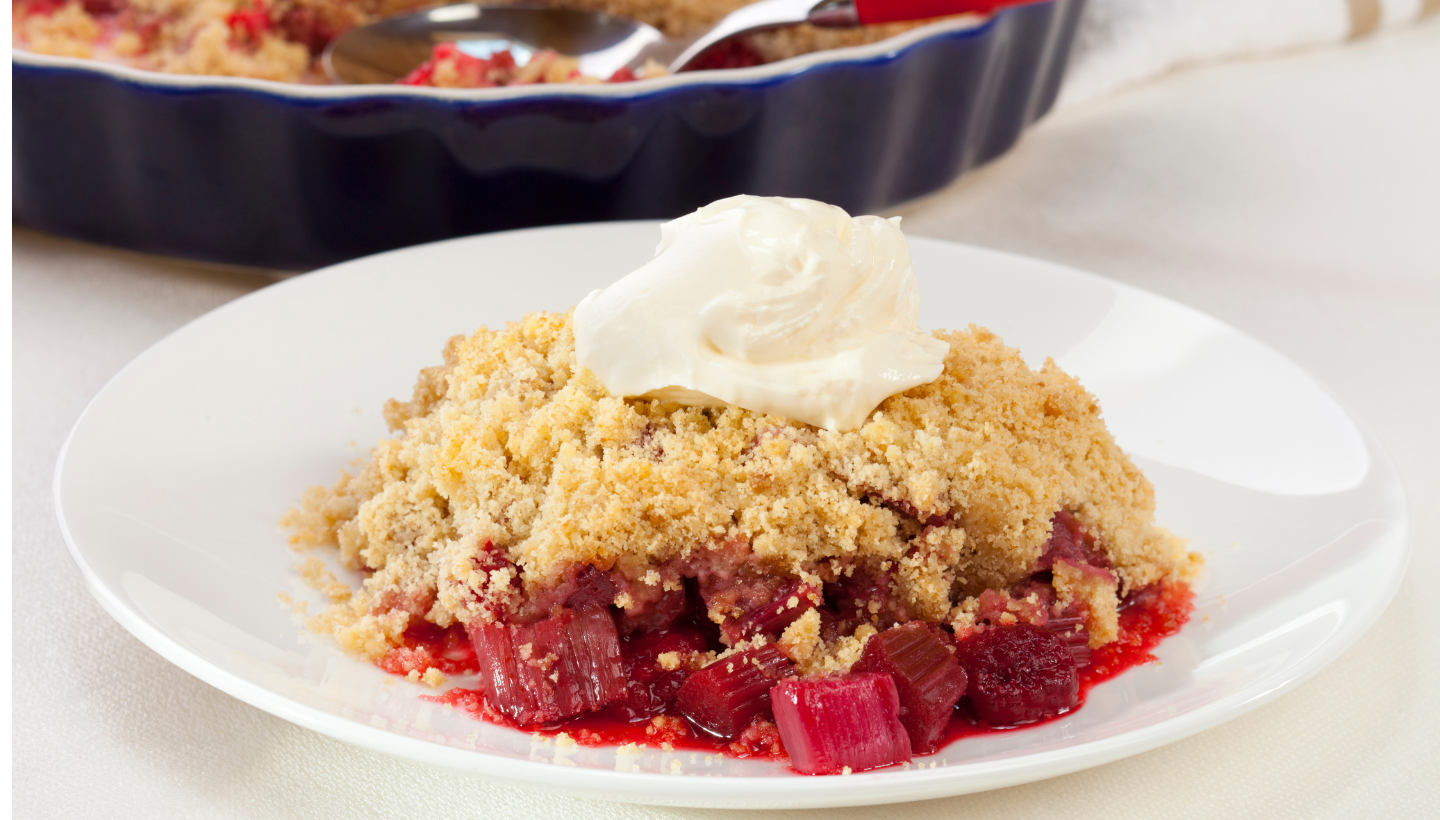 Ingredients
200g rhubarb
100g granulated sugar
25g butter
3 tablespoons maple syrup
50g plain flour
25g butter
25g brown sugar
25g pistachio nuts; toasted and chopped
Crumble Top:
50g plain flour
25g butter
25g brown sugar
25g pistachio nuts; toasted and chopped
Pinch ground ginger
Method
Cut rhubarb into cubes and cook gently in a saucepan with the sugar, butter and maple syrup for 10 minutes. Divide between 4 ramekin dishes
Crumble Topping Method:
Pre-heat over to 200°C/ 400°F/ Gas 6
Mix the flour, butter, sugar and pistachios and ginger in a food processor.
Pour on top of the rhubarb and bake in a hot oven for 20 minutes.
Serve warm with freshly whipped cream or ice cream'ed cream or ice cream.

You may also like
Irish Seafood Chowder

Bill Kelly is the fourth generation to head up this hotel, and we think it really sums up Rosslare. It has been such an integral part of this beachside location and now International Europort since 1895, that to imagine the place without it is unthinkable....

Tips for Cooking Irish Hereford Prime Steak

Farmer-led and owned, Irish Hereford Prime was founded in 1997 with the aim of promoting Irish Hereford Beef as a premium brand associated with quality and produced with sustainable methods. Since is formation, Irish Hereford Prime has gained a reputation...