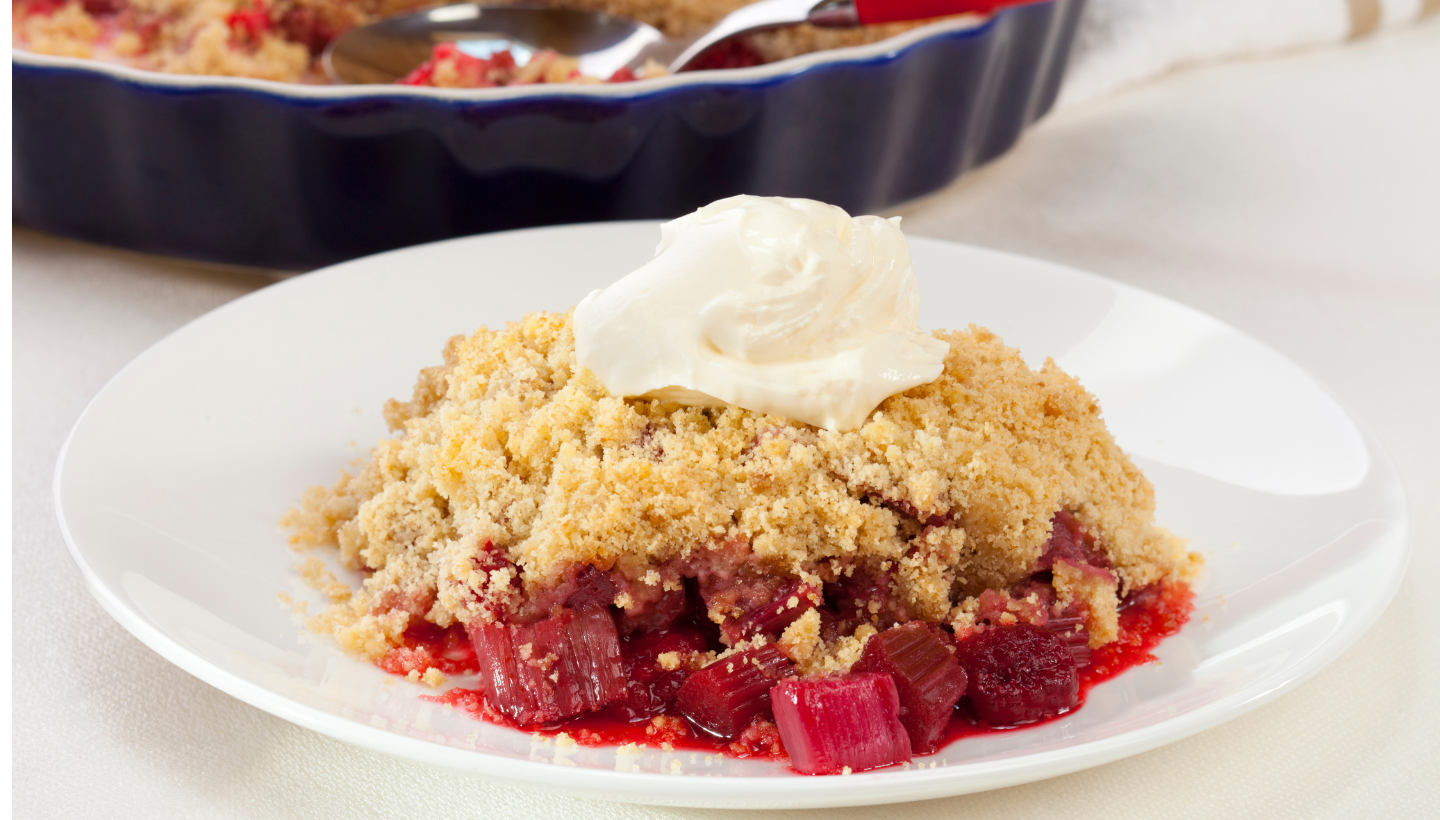 Ingredients
200g rhubarb
100g granulated sugar
25g butter
3 tablespoons maple syrup
50g plain flour
25g butter
25g brown sugar
25g pistachio nuts; toasted and chopped
Crumble Top:
50g plain flour
25g butter
25g brown sugar
25g pistachio nuts; toasted and chopped
Pinch ground ginger
Method
Cut rhubarb into cubes and cook gently in a saucepan with the sugar, butter and maple syrup for 10 minutes. Divide between 4 ramekin dishes
Crumble Topping Method:
Pre-heat over to 200°C/ 400°F/ Gas 6
Mix the flour, butter, sugar and pistachios and ginger in a food processor.
Pour on top of the rhubarb and bake in a hot oven for 20 minutes.
Serve warm with freshly whipped cream or ice cream'ed cream or ice cream.

You may also like
Caramelized Pear & Blue Cheese Salad

Loaded with sweet, caramelised pears, salty and creamy blue cheese and slightly bitter nuts, this fresh salad is full of delicious flavors. Oh! And it looks fancy too, so it is a perfect choice for a dinner party

Raspberry Fool

Irish Raspberry Fool is one of the simplest desserts, made with just 3 ingredients. All you need to do to enjoy this mouthwatering dessert from Ballymaloe Cookery School is to swirl pureed raspberries togheter with fresh whipped cream.