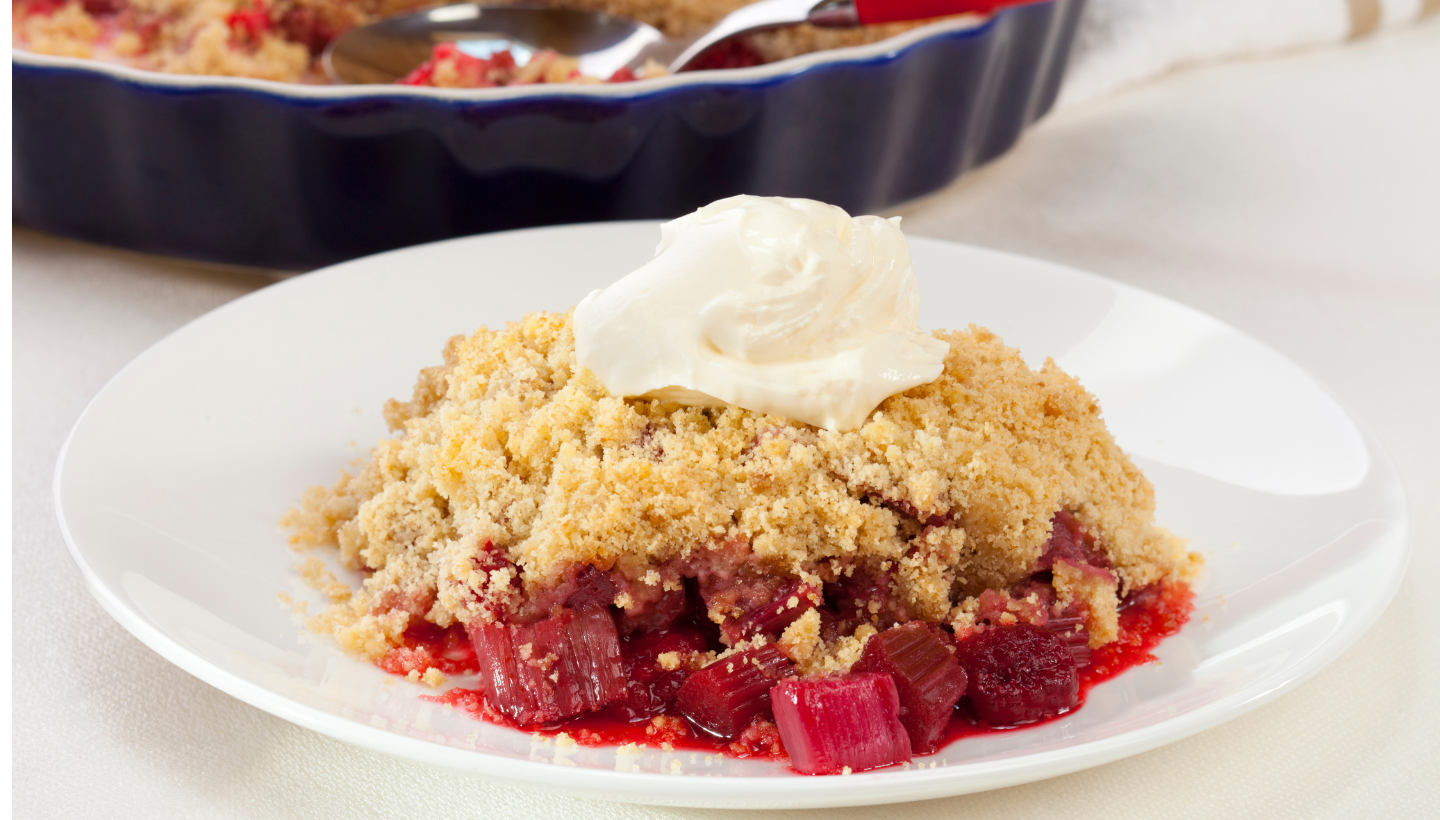 Ingredients
200g rhubarb
100g granulated sugar
25g butter
3 tablespoons maple syrup
50g plain flour
25g butter
25g brown sugar
25g pistachio nuts; toasted and chopped
Crumble Top:
50g plain flour
25g butter
25g brown sugar
25g pistachio nuts; toasted and chopped
Pinch ground ginger
Method
Cut rhubarb into cubes and cook gently in a saucepan with the sugar, butter and maple syrup for 10 minutes. Divide between 4 ramekin dishes
Crumble Topping Method:
Pre-heat over to 200°C/ 400°F/ Gas 6
Mix the flour, butter, sugar and pistachios and ginger in a food processor.
Pour on top of the rhubarb and bake in a hot oven for 20 minutes.
Serve warm with freshly whipped cream or ice cream'ed cream or ice cream.

You may also like
Rhubarb Martini

What a delight to see rhubarb fabulously starting to make its presence known in the garden. As we are leaving our caves, and with more sunny days, we decided to share this easy and seasonal drink with you.

Five Farms Irish Cream Liqueur White Chocolate Martini

Five Farms Irish Cream Liqueur is the brainchild of Johnny Harte, an experienced veteran of the Irish and International drinks industry. Johnny identified that very little product development had happened in this space. Through innovation, Johnny set...