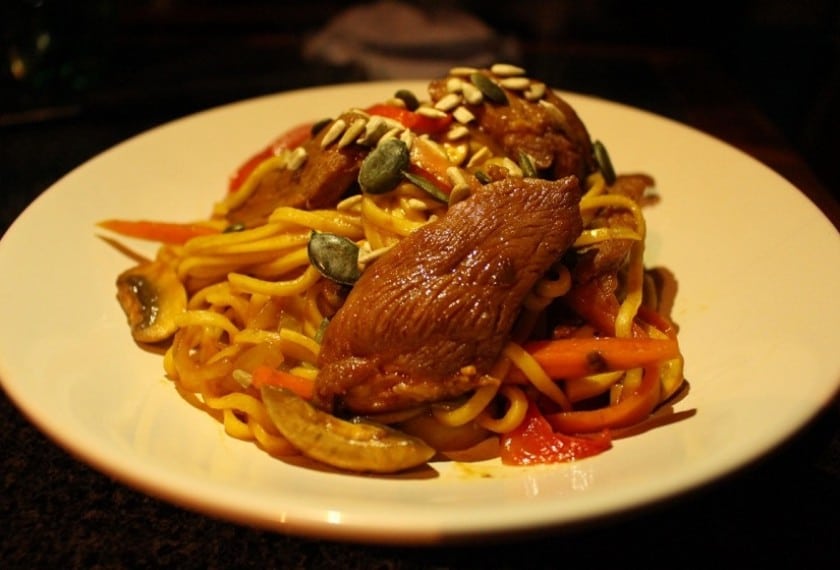 Ingredients
1 Skeaghanore duck breast
3 tablespoons of soy sauce/ light soy sauce
1 tablespoons of honey
1 teaspoon of tomato puree
100g mushrooms
1 pepper
1 large carrot
1 onion
1 large garlic clove
Noodles
Method
Mix the wet ingredients together. Slice the duck breast thinly (fat can be removed if preferred) and add to the marinade. Slice the vegetables and set aside. Cook the noodles to the instructions. While this is cooking fry the rest of the ingredients. On a high heat, quickly fry the duck breast for 3 minutes and set aside. Add 1 tbsp. of oil to the pan, fry the vegetables together until al dente. Add the duck back into the pan and toss through. Drain the noodles and add this to the duck. Mix thoroughly, finishing with mixed seeds/nuts on top.

You may also like
New Season Irish Carrot Cake

International Guest Chef Fred Cordonnier. Recipe baked by Aisling Boggan from team Good Food Ireland.